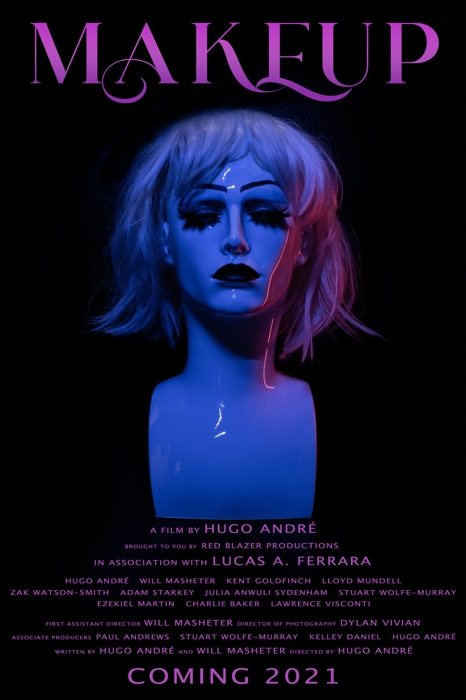 In just a little over a week after entering the festival circuit, my second full-length feature film, MAKEUP, has already started receiving laurels.
The 90-minute movie has secured recognition from Oniros Film Awards and Lift-off Global Network.
And there are many more festivals yet to come!
My heartfelt congratulations (and sincerest thanks) to the amazing creatives (listed below) who have worked on this project. Chief among them: the writer and director, Hugo André, and his "partner in crime," Will Masheter; both founders of Red Blazer Productions. These two incredible talents are destined to take the film industry by storm.
Onward!
----
UPDATE: OCTOBER 3, 2021
MAKEUP was awarded BEST DRAMA at the PARIS INTERNATIONAL FILM AWARDS (SEPT 2021)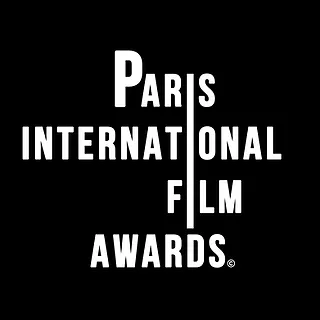 Congrats, Hugo, Will, and the entire team!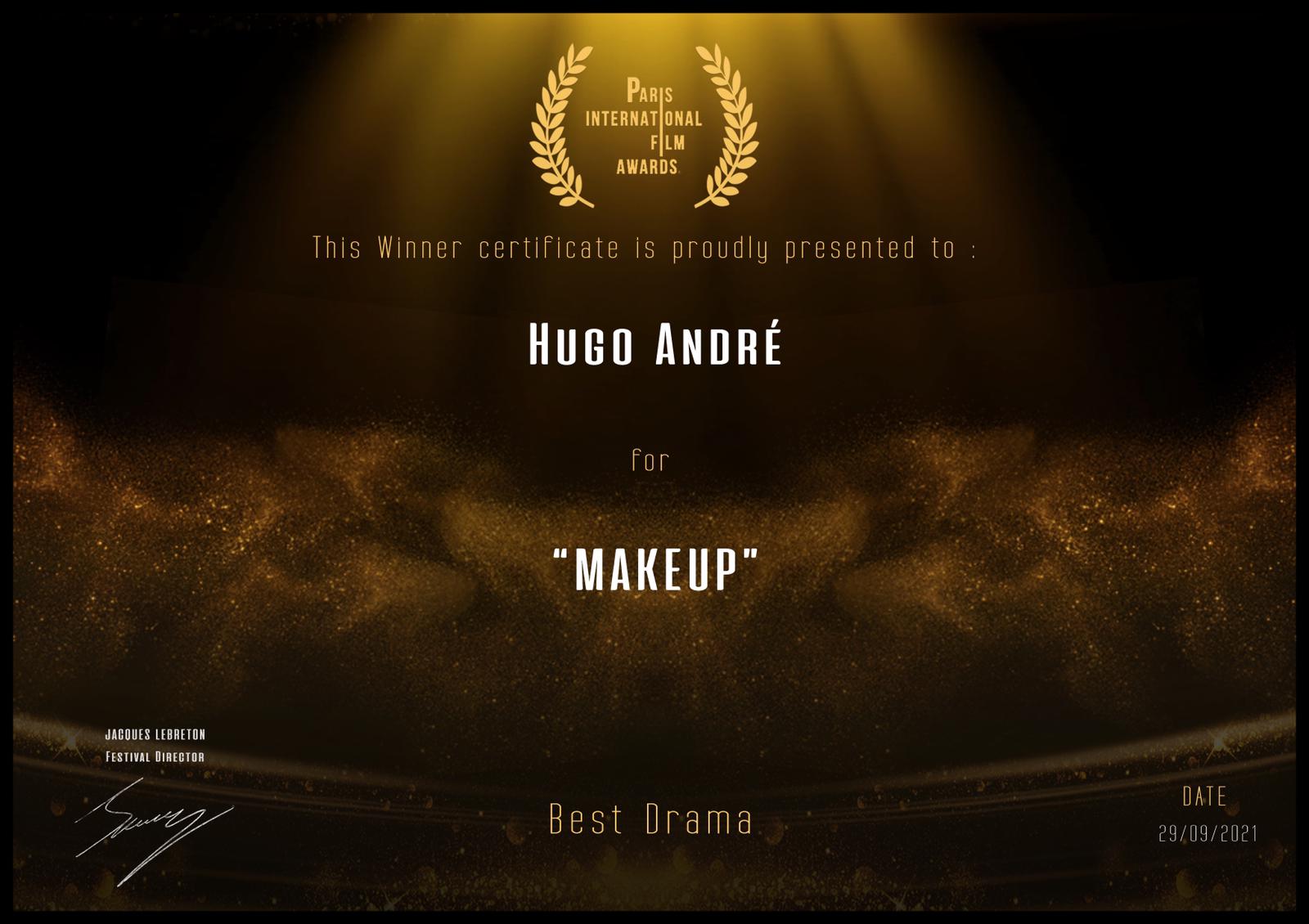 ----
Written & Directed By:

Hugo André

@hugoandre_media

Co-Writer

Will Masheter

@will_and_film

D.O.P / Cinematographer

Dylan Vivian

@dylan.bijou

Executive Producer

Lucas A. Ferrara

@lucasaferrara

Associate Producer

Paul Andrews

@paul.andrews.uk

Associate Producer

Kelley Daniel

Associate Producer

Stuart Wolfe Murray

@boywolfemurray

Associate Producer

Hugo André

@hugoandre_media

1st AD

Will Masheter

@will_and_film

2nd AD

Lawrence Visconti

@visconti.tv

1st AC

Flo Goodlad-Skinner

@flo_sknr

2nd AC

Teddy Skinner

@mr.skina

Camera Assistant

Kieran Coyne

@coynecamera

Camera Assistant

George Stephenson

Sound Operator

Atom Inions Morton

@atom3eq

Sound Operator

Archie Jennings

@ajenningscomposer

Editor

Hugo André

@hugoandre_media

Makeup Artist

Georgia English

@englishrose_98

Makeup Artist

Alesia Baiocco

@abm.mua

Makeup Artist

Courtney Pressley-Almeida

Production Assistant

Dorian Semencic

@dorian.semencic

Production Assistant

Tevin Sahota

@producertev

Production Assistant

Sofia Jimenez

@fia.jimenez

Movement Director

Adele Marie

@adelemarieheenan

Still Photographer

Kristian Knight

Still Photographer

Dragos Bejanaru

@dragos.bejanaru

Spark

Daniel Cabrita

@cabritasteadicam

Sound Design

Atom Inions Morton

@atom3eq

Music Composer

Archie Jennings

@ajenningscomposer

Cast

Dan / Danielle

Will Masheter

@will_and_film

Sacha

Hugo André

@hugoandre_media

Rudy / Boss

Kent Goldfinch

@kentgoldfinch

Jay

Lloyd Mundell

@lloyd.mundell

Toby

Zak Watson-Smith

@zakyws

Rich

Adam Starkey

@starkeyadam

Gracie

Julia Anwuli Sydenham

Host

Stuart Wolfe Murray

@boywolfemurray

Stand-up Comedian

Pete Inskip

@peteinskip

Singer

Maria Lidze

@marialidze

Dancer

Edward Saunders

@teddysaunders89

Dancer

Louis Circé

@louiscirce

Xavier

Ezekiel Martin

@ez3kiel_martin

Milo

Charlie Baker

@chachabakes

Luca

Lawrence Visconti

@visconti.tv

Dance Coach

Adele Marie

@adelemarieheenan

Office Worker

Shaelyn Newmarch

@shaelynayannablue

Office Worker

Guillaume Trouson

@theworldofgt

Office Worker

Jorge Field

@jorge.field_

Office Worker

Daisy Hirst

@daisyhirst

Waiter

Dorian Semencic

@dorian.semencic
-------
You can view a list of Lucas's other projects here: https://www.imdb.com/name/nm11739610/