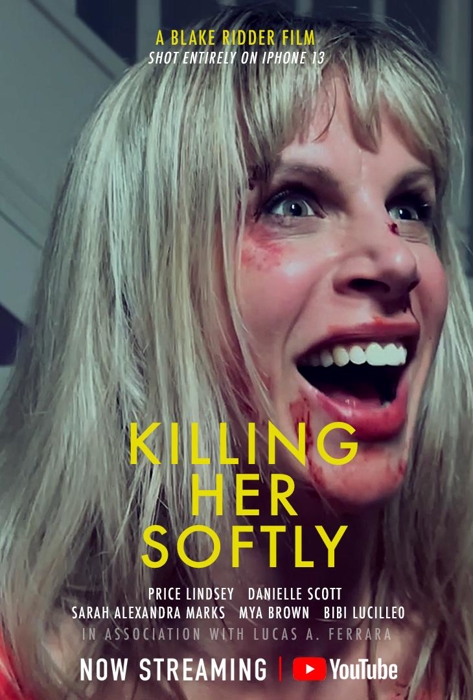 Blake Ridder has just released his latest film, KILLING HER SOFTLY, and it's safe to say it's NOT for the faint of heart. (It has plenty of blood and gore. So, expect violence ... and a few expletives.)
Believe it or not, this seven-minute short was shot entirely on Blake's new iPhone 13 Pro Max, in cinematic mode. (I watched this video on my large-screen TV, and the details picked up by the latest version of that Apple gizmo is astounding.)
Now if you're into cyber-currency trading, you'll appreciate the metaphors here. And even if you're not, be prepared for some wild "activity."
Blake has given me permission to share this little teaser with you. If you like what you see, you can view the whole thing FOR FREE on his YouTube channel. Just click this link: https://youtu.be/jI6kI_WBppA
This production features some dynamic performances by (in alphabetical order): Mya Brown, Louis James, Price Lindsey, Bibi Lucille, Sarah Alexandra Marks, and Danielle Scott. (Even Blake makes a brief appearance toward the end.)
If you're ready to view this preview ... PLEASE ask the kids to leave the room ... and prepare for sheer savagery ....
You can view a list of Lucas's other projects here: https://www.imdb.com/name/nm11739610/
*** SPOILER ALERT ***
You'll note that each actress is named after digital tokens: BTC, ADA, DOGE and ETH. When they are each killed off, that represents the end of their "trading" or sale. The sole survivor? Bitcoin?