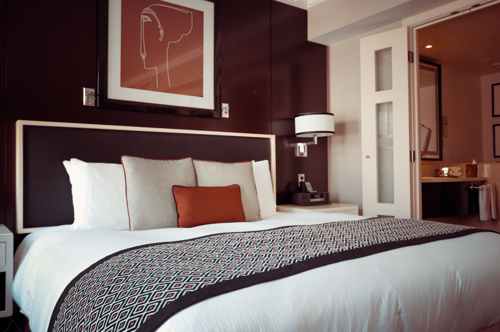 "No ... don't touch that!," the father of four screams out in a panic to his youngest, as the child reaches into the mini-fridge for a $12.00 can of soda, and $9.00 bag of M&Ms.
Ever wonder why those items in your hotel room are so expensive? Well, for one thing, hotels realize that they can profit off of a combination of laziness and convenience. However, another (much less recognized) reason looms in the shadows – one that dominates many decisions made by the hospitality industry -- taxes.
Hotels are subject to tax on basically every purchase made or service they provide – lodging, food, liquor, cleaning amenities, water, amusement, parking, telephones, along with a "laundry" list of other items. Don't believe us? Then, take a look at the chart below detailing the various tax charges a hotel in Chicago is required to collect and remit:
These different taxes are inevitably passed along to guests, whom are left scratching their heads in confusion and frustration as to why their stays are so much more expensive than originally anticipated. (During booking, hotels estimate these charges and, often overcharge guests to ensure that the hotel's tax liability is sufficiently covered.)
Are there any fixes? Well, Avalara, a leading cloud-software provider of automated tax-compliance solutions to businesses of all sizes, has recently released a platform for the hospitality industry -- like hotel chains, resorts, online travel agencies, property managers, and short-term rental operators.
Whereas many hotels now utilize in-house systems that require their teams to research and update the ever-changing tax laws and rates, Avalara offers cloud-based automation that can be seamlessly integrated with a company's computers, allowing for tax determinations to be made in real-time (effectively eliminating overcharging).  And data for month-end liability reporting to a hotel's applicable jurisdiction is also compiled, thus facilitating compliance.
Pam Knudsen, Senior Director of Compliance at Avalara, sees the new software as putting an end to burdensome (and often incorrect) reporting: "Our goal is to provide the hospitality industry a 'one stop shop' for their tax-determination needs and to meet those needs in real time, ensuring there is never a discrepancy between what the jurisdictions expect versus what the hotel remits. This relieves an administrative burden from the hotel, allowing them to focus on their specialty -- making their guests feel welcome."
While it's unlikely that $12.00 soda will eventually drop down in price, at least with Avalara, both the property and its guests can rest easier knowing that charges are being accurately and fairly processed.