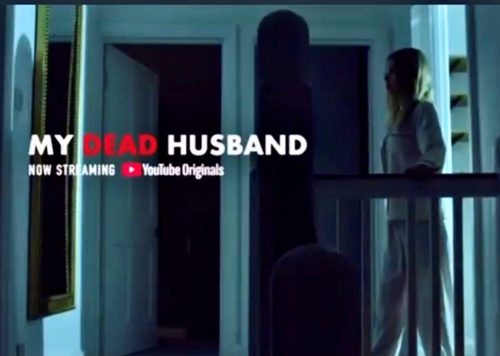 Just in time for Halloween, my friends at Ridder Films — an award winning production company based out of London (UK) — have just released their scariest short, yet.
Called "MY DEAD HUSBAND," this 14-minute film follows the travails of a sight-impaired woman tortured by her alcoholic husband ….
Here's a clip from the film, which you can view in its entirety, FOR FREE, by visiting Blake Ridder's YouTube channel: https://youtu.be/dQsZUPIVAGI
Sarah Alexandra Marks deserves special kudos here, as she offers an incredibly gripping performance — which had me on the edge of my seat for the entirety of the film. Her co-stars, Louis James and Blake Ridder are also equally engaging and help further the narrative to its most disturbing conclusion.
Give it a look.  If you're not squeamish, you're sure to enjoy it.
.
UPDATE:
We are pleased to announce that MY DEAD HUSBAND was designated "BEST HORROR FILM," by Oniros Film Awards.
Our thanks to the festival's organizers and voters for this recognition.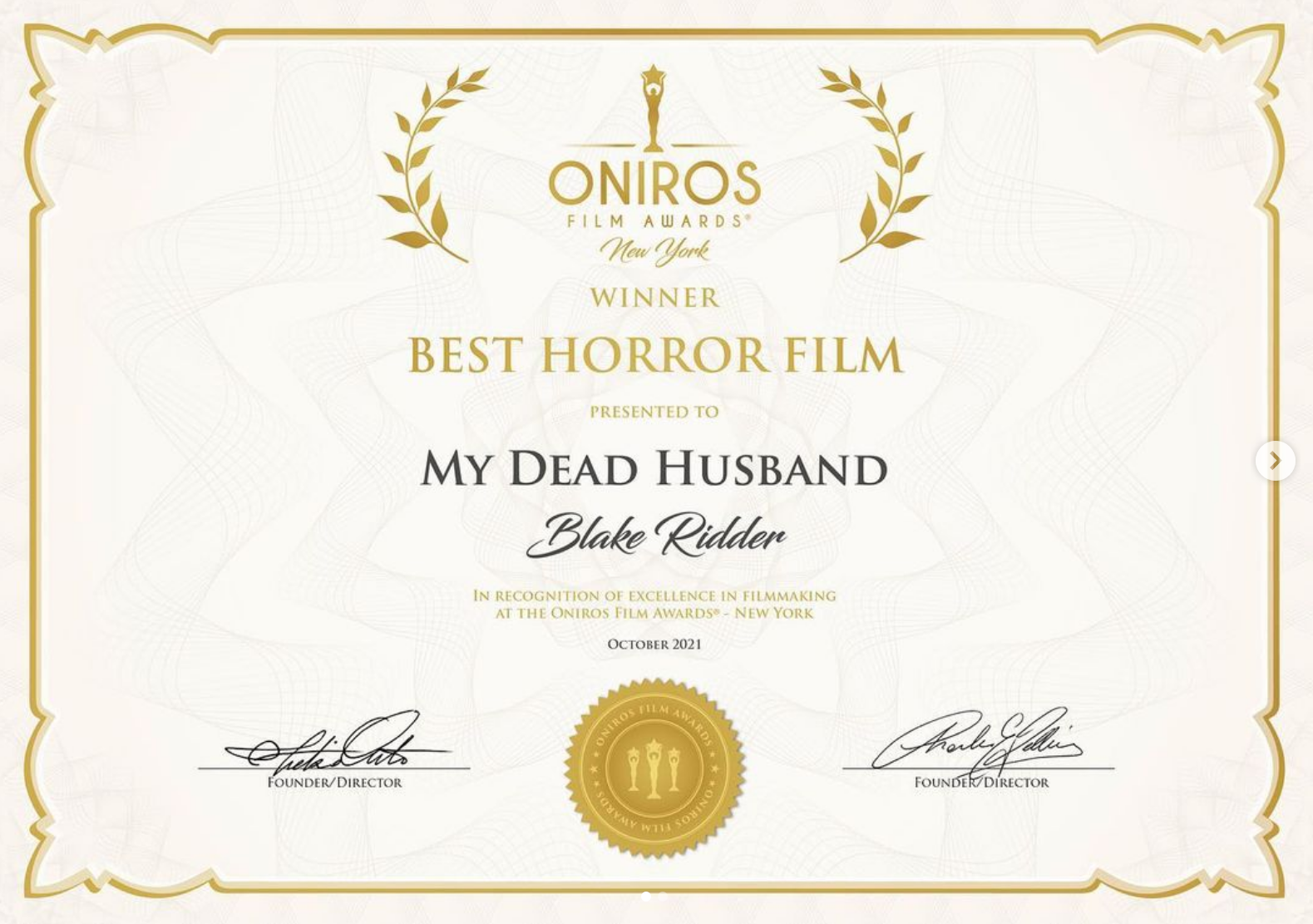 # # #
You can view a list of Lucas's other projects here: https://www.imdb.com/name/nm11739610/
# # #
#horror #horrorfilm #horrormovies #horrormovie #actress #britishactress #britishfilm #film #films #director #directing #indiefilm #indiefilms #acting #independentfilm #ghost #ghosts #independentfilms #movie #movies #horrorshort #shortfilm #filmmakers #horrorshorts #filmmaking #filmmaker #shortfilms