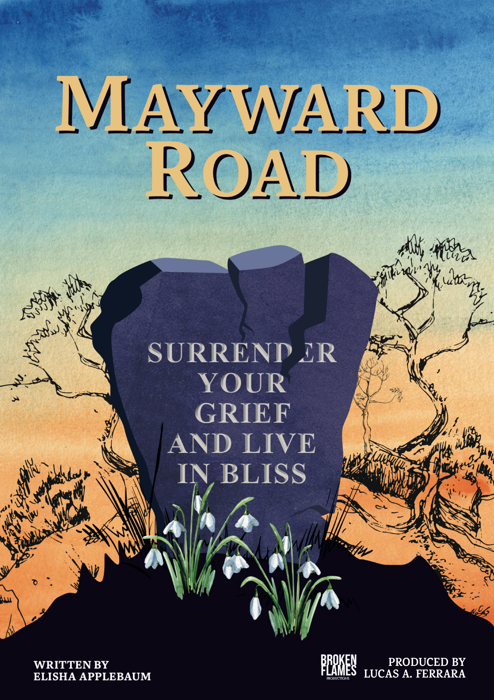 Described as a "coming-of-age short film exploring anxiety and mental health," MAYWARD ROAD seeks to examine the impact of the often unaddressed emotional and psychological needs of young people, particularly teens.
Written by Elisha Applebaum, star of Netflix's FATE: THE WINX SAGA, this project is being produced in association with Ella Greenwood, and Forbes 30 Under 30 Company, Broken Flames Productions.
Elisha -- who was inspired to write this piece by the surge of anxiety and depression triggered by the COVID-19 pandemic -- realized that these life challenges remain "hugely misunderstood," and thus became passionate about the screenplay's mental health focus.
She drew inspiration from such movies as 'Stand By Me' and 'Mystic River,' which both explored "youthful ignorance in the face of mental health," and hopes her film will trigger "increased awareness of the different types of suffering and the lengths to which people will go to relieve themselves from the distress."
For a limited time, you can help Elisha realize her vision. Currently underway on Kickstarter is a crowdfunding campaign, where in exchange for a contribution, you'll be able to score such perks as: a digital bundle (which includes the script and behind the scenes photos), a signed exclusive still, a limited edition pin, a signed script, t-shirt, attend a virtual premier with Q+A, and even get your name in the film's credits (from a "thank you," to joining the team as a named Associate Producer or Executive Producer).
To learn more, please visit: https://www.kickstarter.com/projects/ellagreenwood/mayward-road
There's no kicking the tin. It's time for you to take the high road.
Support MAYWARD ROAD.
# # #
You can view a list of Lucas's other projects here: https://www.imdb.com/name/nm11739610/
# # #