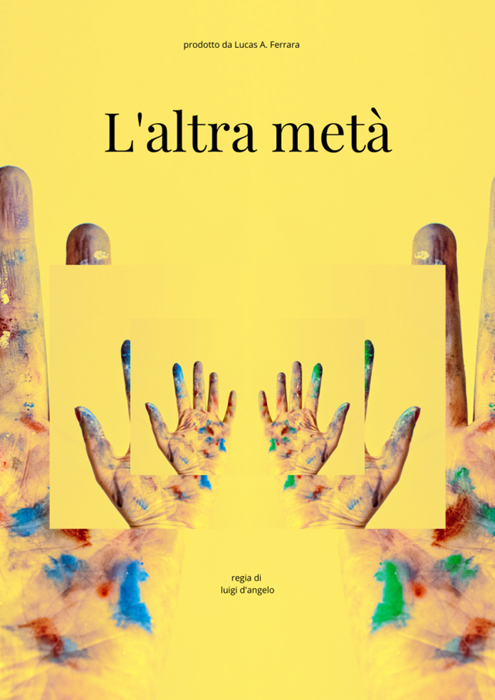 Luigi D'Angelo, who has written and directed such award-winning films as "Sarah" and "Arthur Hotel," toys with the notions of "chance" and "destiny" in his latest film, "L'ALTRA META," or, as we say in English, "THE OTHER HALF."
In this 20-minute short, which is a proof-of-concept for a possible feature film, an elderly artist [played by Marco Marchese] agrees to a television interview as he is about to complete his final masterpiece -- a work that will cap his illustrious career. While watching the program unfold on her TV screen, a young woman [played by Agata Fortis] sees a clue of a possible connection to her long lost father. Is there a bond that unites these two strangers?
If you'd like a sneak peak, the Milan-based production team just released a trailer, which Luigi has graciously allowed me to share with you.
Enjoy!
# # #
You can view a list of Lucas's other projects here: https://www.imdb.com/name/nm11739610/
# # #