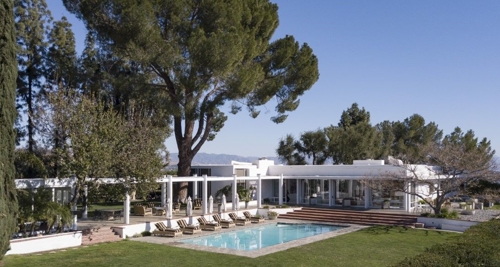 Your 'New' Haven
For all you star-struck celebrity worshipers out there, combing through the Hollywood real estate mags in search of a piece of entertainment history, the pièce de résistance has just hit the market.
"Farralone," the Southern California mansion once home to legendary singer, actor, and entertainer Frank Sinatra, has been listed for sale at a whopping $21.5 million.
The 4.3-acre estate was originally built in 1949 for Dora Hutchinson, heiress to the Chase Bank fortune. It was designed by master-architect William Pereira -- once a teacher to the internationally-renowned Frank Gehry. Hutchison threw quite a few soirees at the home in her time, and every event was an exclusive "who's who" of the Hollywood entertainment scene. Frequent A-list attendees included Lucille Ball, Ava Gardner, Sinatra and his Rat Pack (Dean Martin, Sammy Davis Jr. Joey Bishop, and Peter Lawford).
Once Hutchinson grew bored with Farralone, she moved back to NYC, and rented the place to "Ol' Blue Eyes" himself. From there on out, the home became its own nightclub, where celebrities, musicians, and politicians came to party and cut loose. And while our articles are mostly kept PG rated, stories of the legendary bashes that Sinatra hosted there are definitely in a class of their own. Rumor has it Farralone was the location of the purported affair between JFK and the steamy Marilyn Monroe -- giving rise to the now-infamous "Birthday Song" scandal. Sinatra remained in the residence for nearly a decade.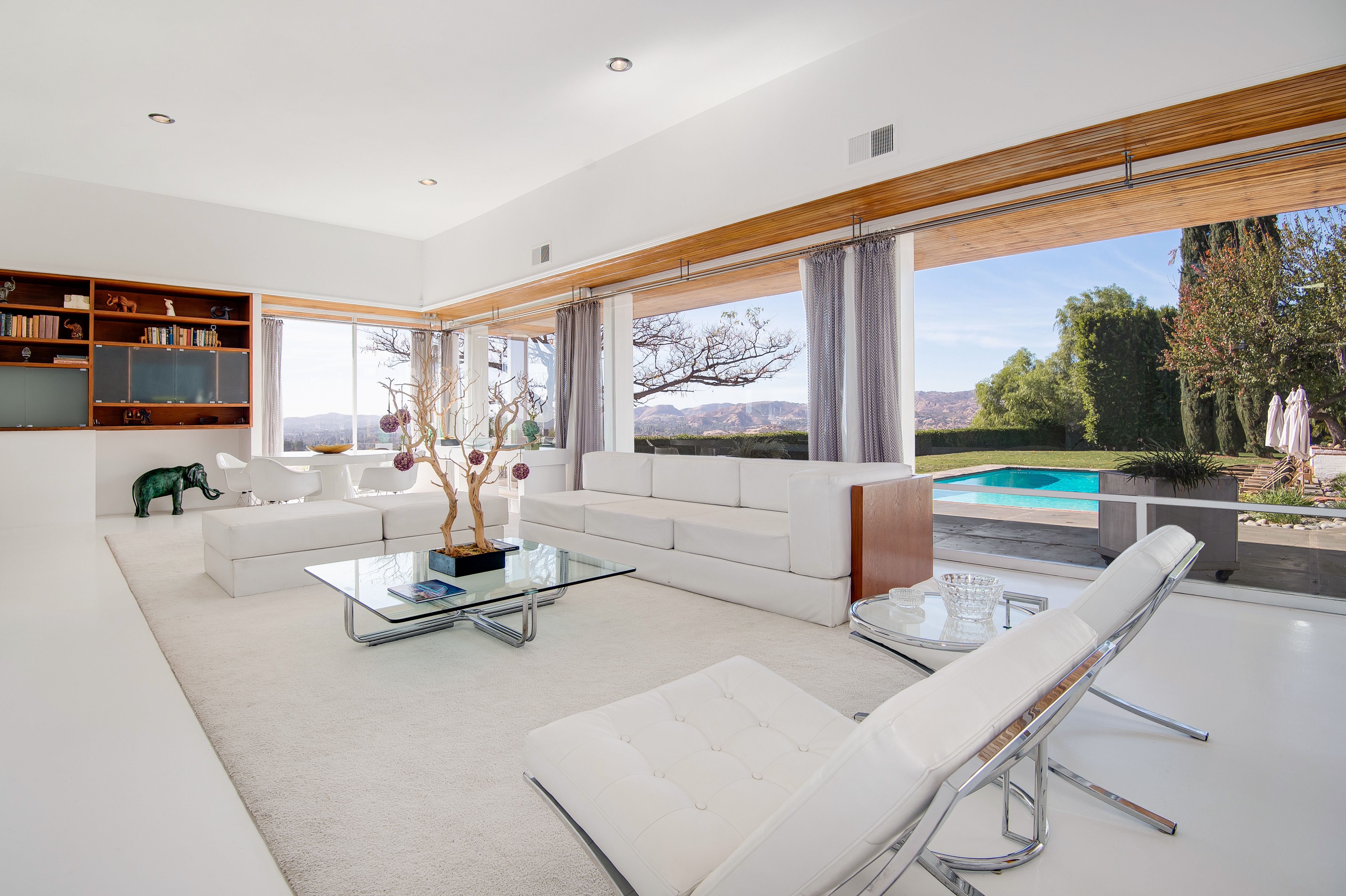 Now dubbed "Byrdview" after its recent renovation – the home sits atop a hill overlooking the California mountains, the city of Los Angeles, as well as a sprawling nature preserve. Given the top-echelon guest list of regulars, privacy was of the utmost concern. So the property is gated at its bottom, denying access to all the would-be party crashers and "strangers in the night," and the building (situated high above street level) is unable to be seen from the main road.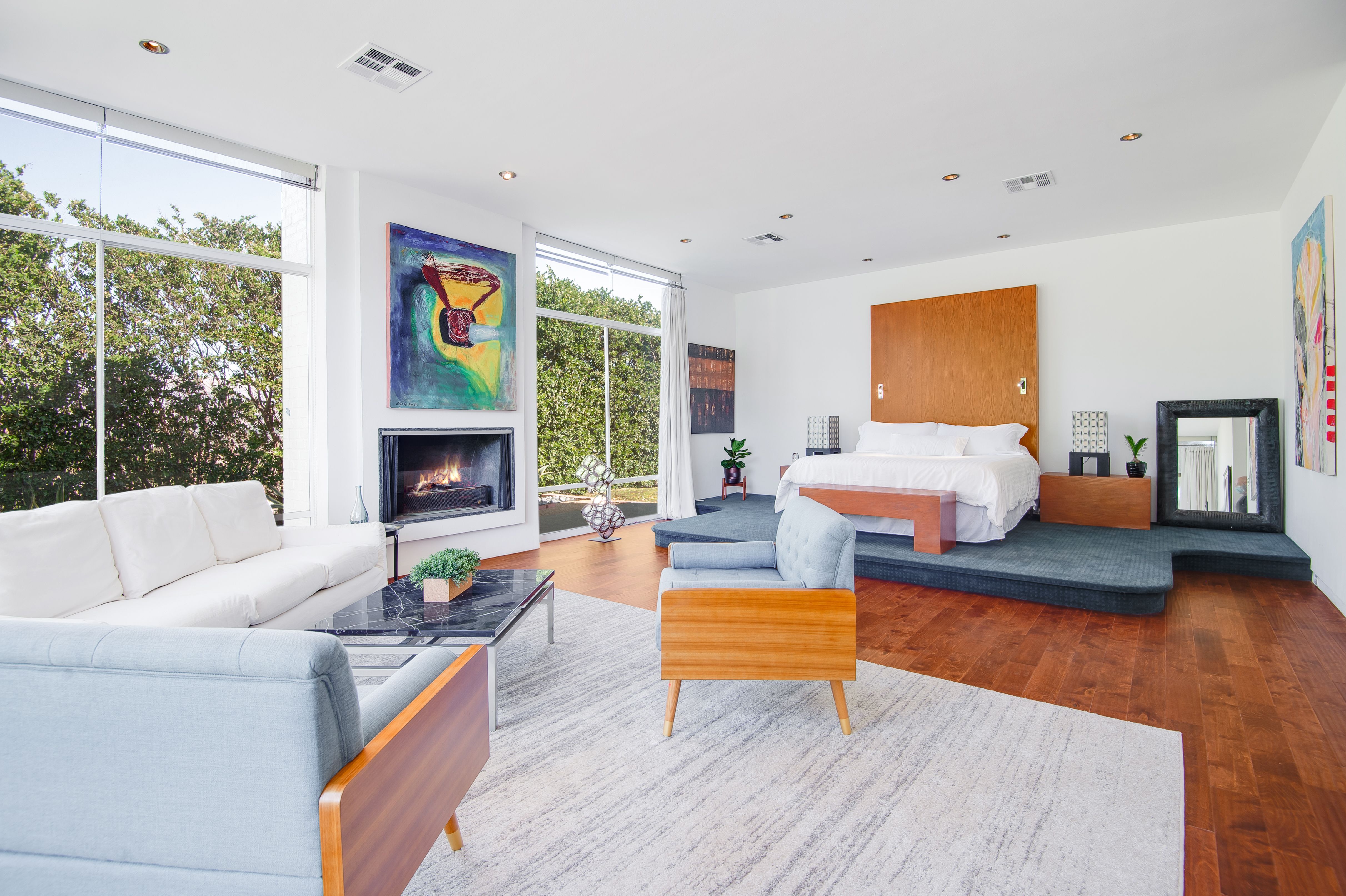 Inside, the 10,000 square foot layout includes floor to ceiling windows which allow light to flood in from every direction, and at nighttime presents a panoramic view of the grounds and lit-up city below. The home also includes a formal dining room, an office, a chef's kitchen (with large island and breakfast nook), and, of course, a full bar (where Sinatra notoriously spent most of his time.)
The home has also been featured in several hit films and TV series, including Swordfish, Dreamgirls, Bewitched, Mad Men and Californication. Many musicians have also paid homage to Sinatra's home – with Mariah Carey, Usher and Rihanna filming their music videos on the grounds.
This property, which the "Chairman of the Board" once called home, is listed by Craig Knizek of The Agency, Beverly Hills.
For whomever snatches up this property – it will most certainly be a very good year!
_______
_______
Link to: https://toptenrealestatedeals.com/weekly-ten-best-home-deals/home/l-a-s-1-celebrity-home-sinatra-to-monroe-mad-men
Photos: https://www.dropbox.com/sh/wazey5hvegzb70m/AADUvv0ejevXm-BqQU0i7kRka?dl=0
Photo credit: Scott Everts/Fox/Agency
Source: TopTenRealEstateDeals.com
Video: https://www.youtube.com/watch?v=j-WLWBsIsL0
Video Credit: Sean Evans, @evvo1991 backtothemovies.com/