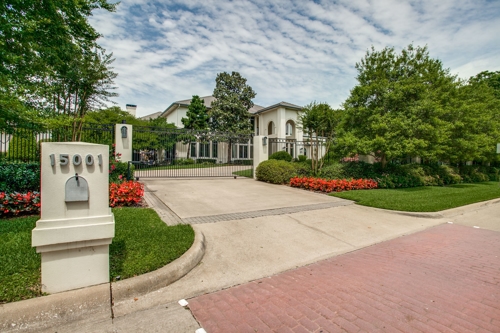 He's one expensive date
Alright Dallas fans, it's time to separate the front-runners from the die-hards, because famous Cowboys running back, and Hall of Famer, Emmitt Smith, is offering one lucky individual a once-in-a-lifetime opportunity to have dinner with him. The only catch: you have to buy his $2.2-million-dollar mansion (priced in honor of his longtime team number #22).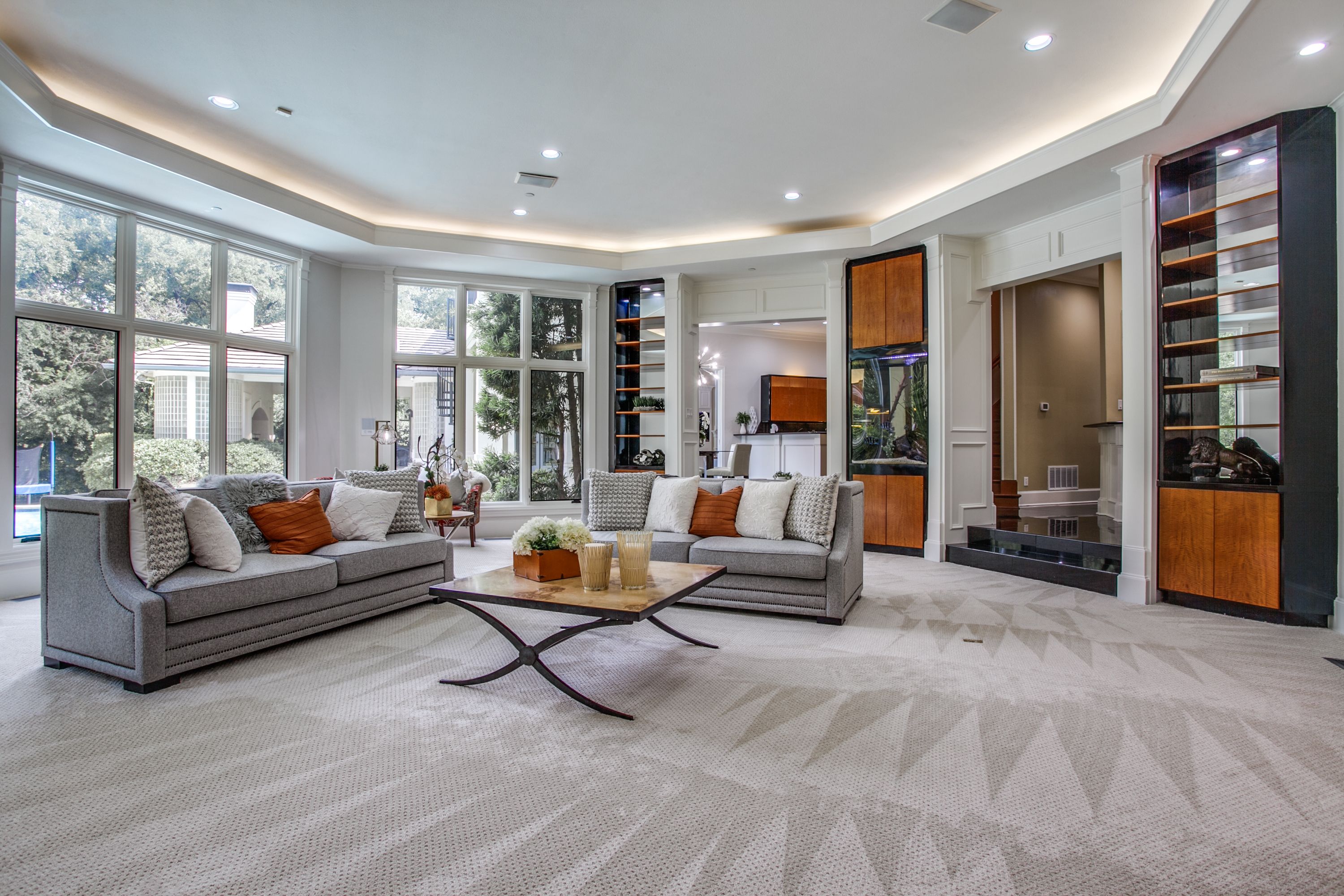 While the dinner is a nice incentive for gridiron fans (or eligible bachelorettes), the home definitely has independent appeal. The Dancing with the Stars winner designed the home in 1995 and has spent an enjoyable quarter-century in the pad with his family. Located right in the heart of the Addison suburb in Dallas, the 10,8706 sq. ft. residence sports five bedrooms, nine bathrooms, two offices, two living rooms, a media room with seating for 11, and a game room large enough for the entire Cowboys roster.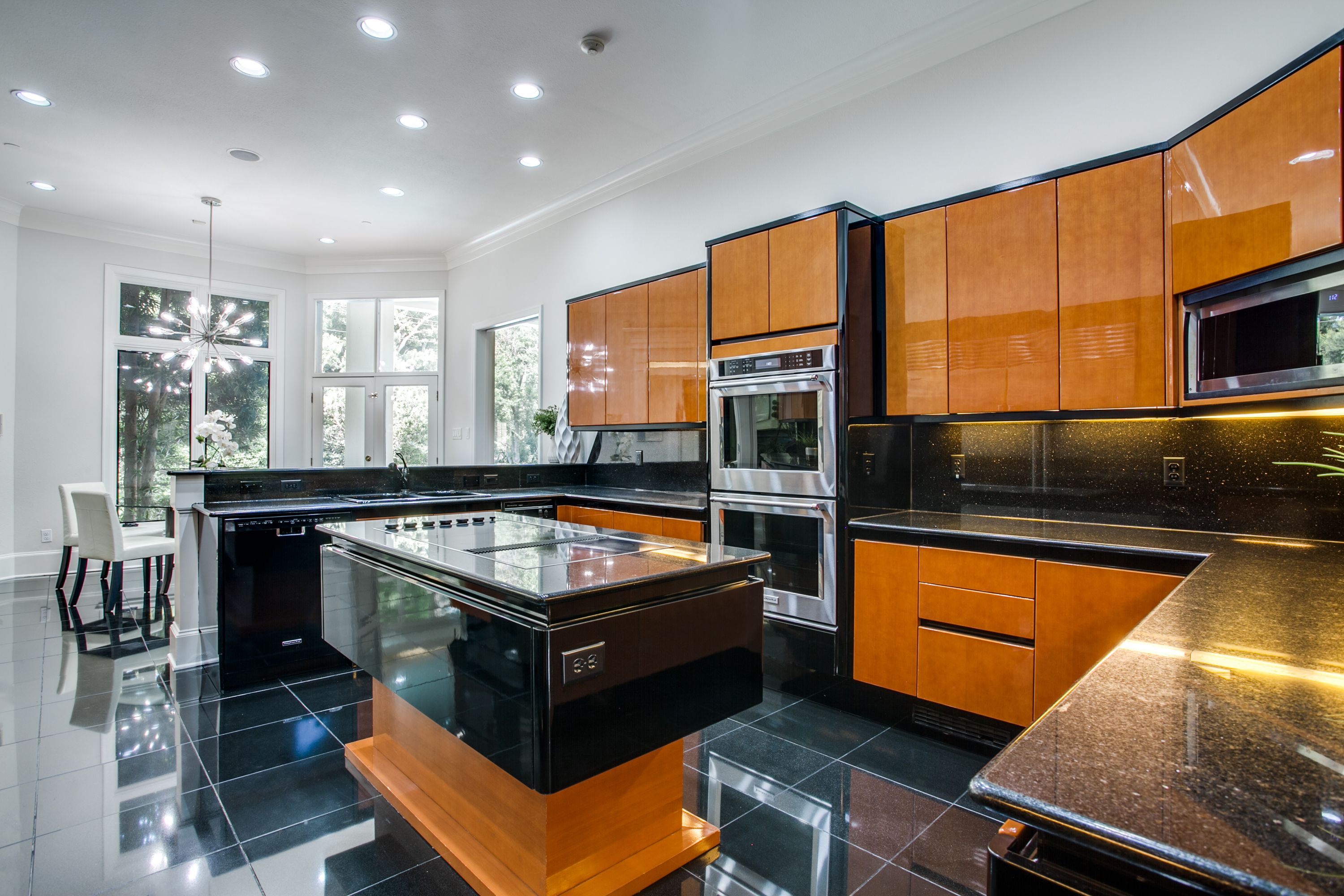 But that's not all. Upon entry, there's a two-story foyer with a suspended staircase showcasing wood and wrought-iron craftsmanship. The immense chef's kitchen comes equipped with state of the art appliances and an impressive island raised upon a large pedestal. The two master suites include a sitting area, walk-in closets, and master baths sporting his-and-her toilets, jet stream tubs, steam rooms, and multi-jet shower systems. The upstairs master suite also sports a grand fireplace. All of the home's furnishings are also up for grabs -- although protracted negotiations with a 200+ pound star running back may be a bit intimidating to some.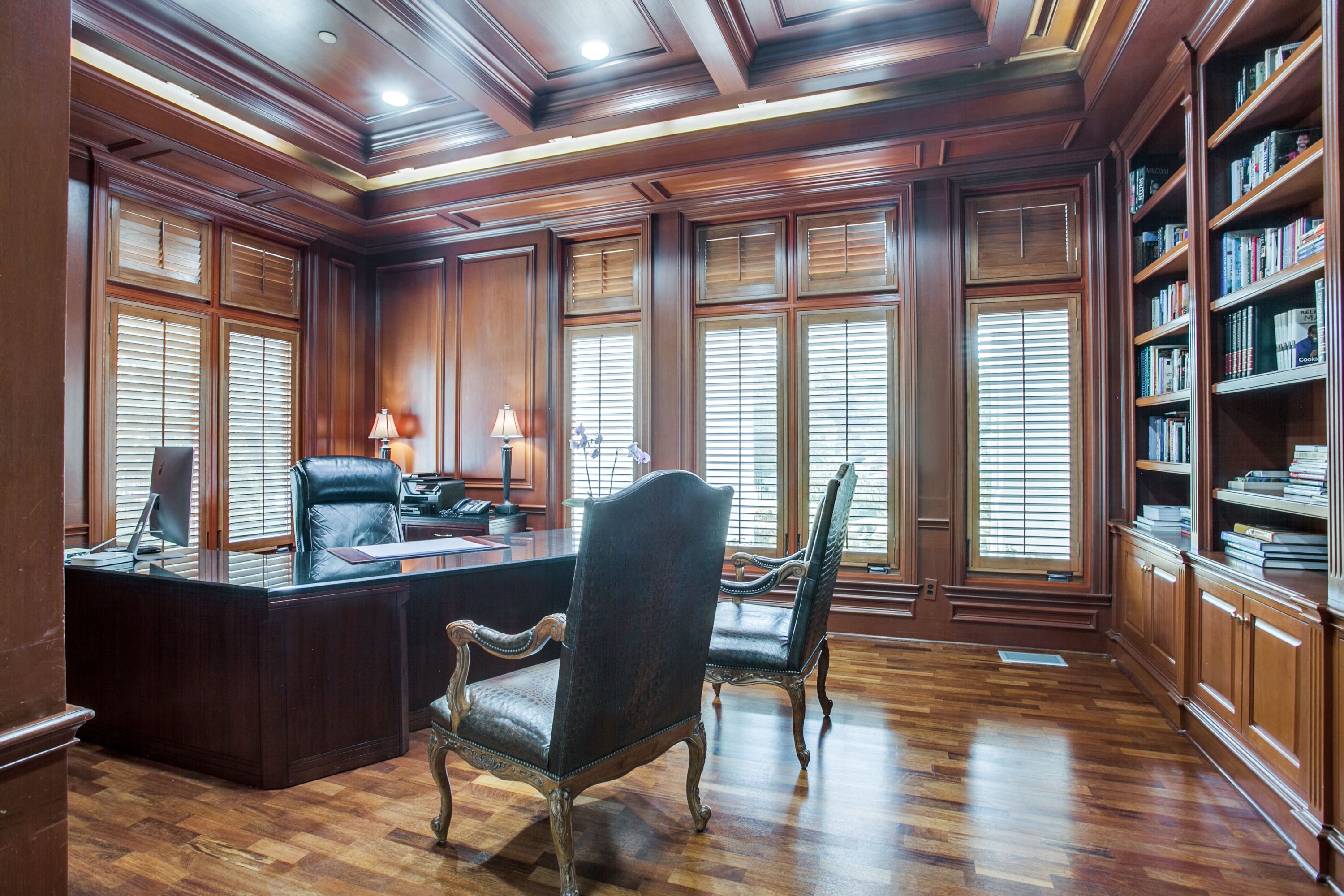 Outside, Smith's large pool and spa are complemented by a covered kitchen and dining area, and the property sits next to a large wooded park and lake with private access. The home has a gated entrance, and a large portico shelters visitors from the rain upon arrival. There's also a built-in generator, for all those pesky Texan power outages.
Douglas Elliman's Arthur Greenstein -- listing agent for the home -- is fronting the dinner bill though: "I'm the one that supposedly has to pay for it," Greenstein noted with a smile. "He's a great host and a great guy, and he loves to be out and about in Dallas."
Considered by many to be the best running back in NFL history, Smith holds the title of all-time leading rusher with the most career-rushing touchdowns. He was a Cowboy from 1990-2002, and a day before his retirement in 2005, he signed a ceremonial contract with Dallas so he could leave the NFL with the team he considered his family.
Source: https://toptenrealestatedeals.com/weekly-ten-best-home-deals/home/buy-emmitt-smiths-house-get-an-emmitt-smith-dinner-date
Photos: https://www.dropbox.com/sh/13q2mdf5ia6dvs2/AACrjRSBAvVMZIatyuUN5trEa?dl=0
Photo credit: Douglas Elliman