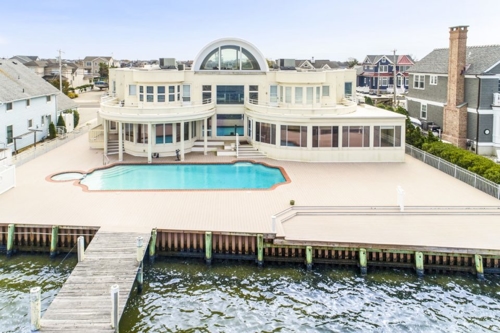 Pesci Cleans Up in Jersey!
Does this "amuse" you?
Famed Oscar-winning actor Joe Pesci recently sold his Jersey Shore home on West Point Island for an eye-boggling $6.5 million. As a native New Jerseyite, Pesci acquired the Lavallette waterfront mansion in 1994 for $850,000 -- representing over a 650% profit from its original cost. The home was on the market for almost 2 years -- and was the most expensive pad in the area -- but with the recent exodus of New Yorkers heading to (arguably) "greener pastures," such as "The Garden State," Pesci was able to secure a buyer and close the deal.
The home measures 7,200 sq. ft. and is one of only a few on the 7-mile stretch of Bayfront property on the Island to include a waterfront pool and spa. The expansive deck (housing dining and entertainment areas) overlooks Barnegat Bay.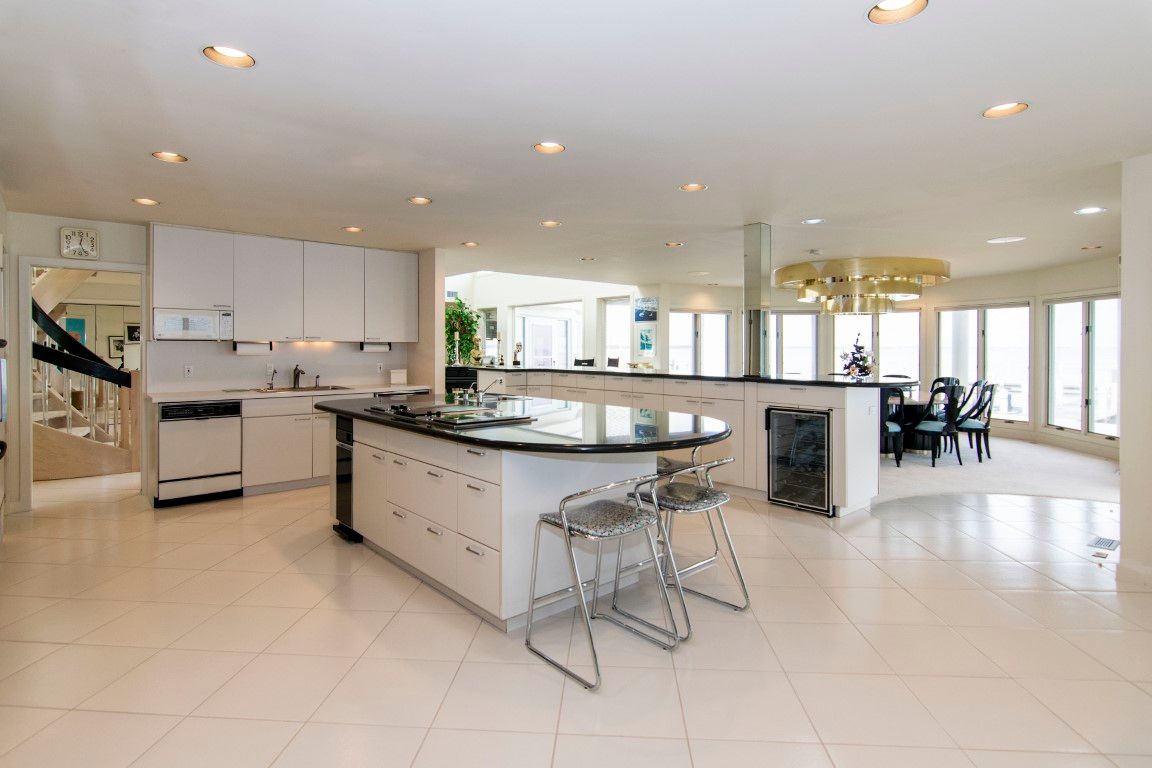 Upon entering the residence you'll be greeted by an open plan with floor to ceiling windows facilitating the incredible views of the Bay. The kitchen area is equipped with state of the art appliances and a large island for preparation or eating, while the adjacent dining room is encircled by glass doors that lead out onto the pool terrace. (A party room next to the pool and spa has its own kitchen for casual entertaining.)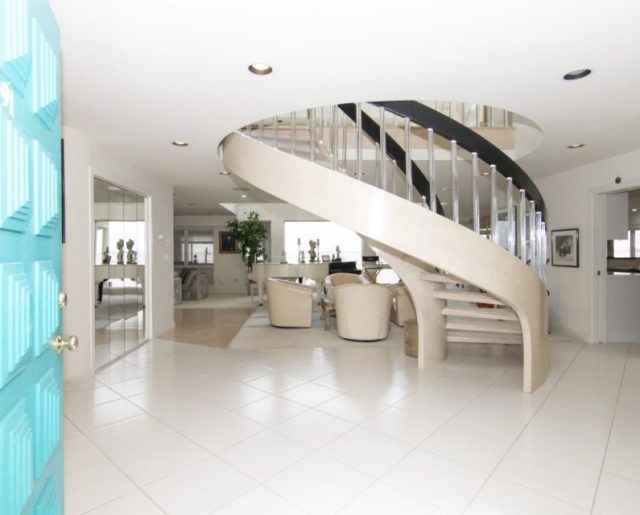 Take a trip upstairs via the opulent, free-standing spiral staircase (or Pesci's built-in elevator) to the master bedroom -- sporting walk-in closets, a home office, and a private balcony.
The Pesci home also has a memorabilia-filled movie theatre lined with posters and mementos from some of his greatest roles, including a "Lethal Weapon" pinball machine, and a barber chair – an homage to his first job as a kid.
The property is completely gated and comes with a motor court large enough to accommodate multiple vehicles, as well as a two-car garage.
After a long and distinguished career of incredibly versatile roles (including deranged gangster Tommy "Two-Guns" DeVito in Goodfellas, bumbling-burglar Harry Lime in Home Alone, slick-talking Brooklyn attorney Vinny Gambini in My Cousin Vinny, and, most recently, mob boss Russell Bufalino in The Irishman), Pesci now plans to retire in California.
Michael Puccio of RE/MAX Central, North Manalapan, New Jersey held the listing and completed the sale of the Pesci residence.
Source: https://toptenrealestatedeals.com/weekly-ten-best-home-deals/home/joe-pesci-got-exactly-what-he-wanted-6-5-million

Photos: https://www.dropbox.com/sh/ww067aadbn1x2o2/AABxtS0JFjXow1MZIoFF6Xbfa?dl=0

Photo credit: RE/MAX

Special thanks to: TopTenRealEstateDeals.com