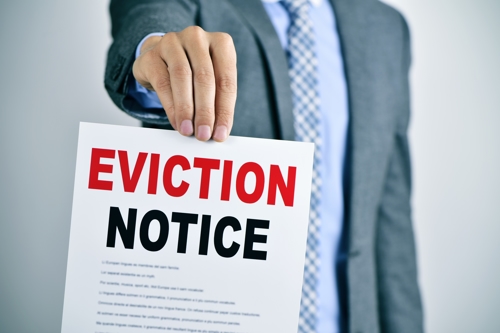 UPDATE TO LANDLORDS' MORATORIUM CHALLENGE
In an earlier piece, we reported that pro-landlord groups had filed yet another lawsuit, alleging that New York's anti-eviction law violated the country's constitution. And tenants recently got the opportunity to respond to that contention.
The threshold issue is whether the statutory language—protecting tenants facing financial hardships—violates the due process clause of the U.S. Constitution. The law currently provides that landlords can challenge a tenant's health- or financial-hardship claim by swearing "under penalty of perjury," about having a "good faith belief," that the tenant is not experiencing difficulties and should not benefit from a stay through Jan. 15. That requirement, the plaintiffs argue, places undue risks on landlords and deprives them of their right to due process.
Tenants countered by noting that property owners "have not been too intimidated by the fear of perjury indictments" and that, in fact, landlords' motions have been calendared and, in some cases, granted, "regardless of the level of factual support set forth."
"New York's courts have already established that the ... statute affords landlords an avenue for challenging their tenants' hardship claims," wrote the tenant groups, adding that the due process clause "does not mandate that landlords succeed in their endeavors in every instance."
Plaintiffs' counsel was unimpressed and claimed that pro-tenant advocates failed to demonstrate why an unsworn statement (as to a tenant's financial condition) was sufficient to shift the burden to landlords "to have to prove their tenants aren't suffering any hardship in order to get their day in court."
As developments unfold, we will endeavor to keep you updated.
SOURCE (SUBSCRIPTION REQUIRED): https://www.law360.com/articles/1435178/ny-law-hasn-t-barred-landlords-from-court-advocates-say