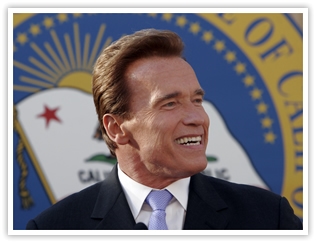 Schwarzenegger's Sunset Blvd Residence Can Be Yours!
Hasta La Vista, Baby!
The highly exclusive Pacific Palisades neighborhood of Los Angeles, CA, seems to be having a fire sale lately. Just a few months ago, we covered a story on Matt Damon's cross country move from the Palisades to Brooklyn. And now, the home that Arnold Schwarzenegger once lived in with his family for almost three decades has just hit the market.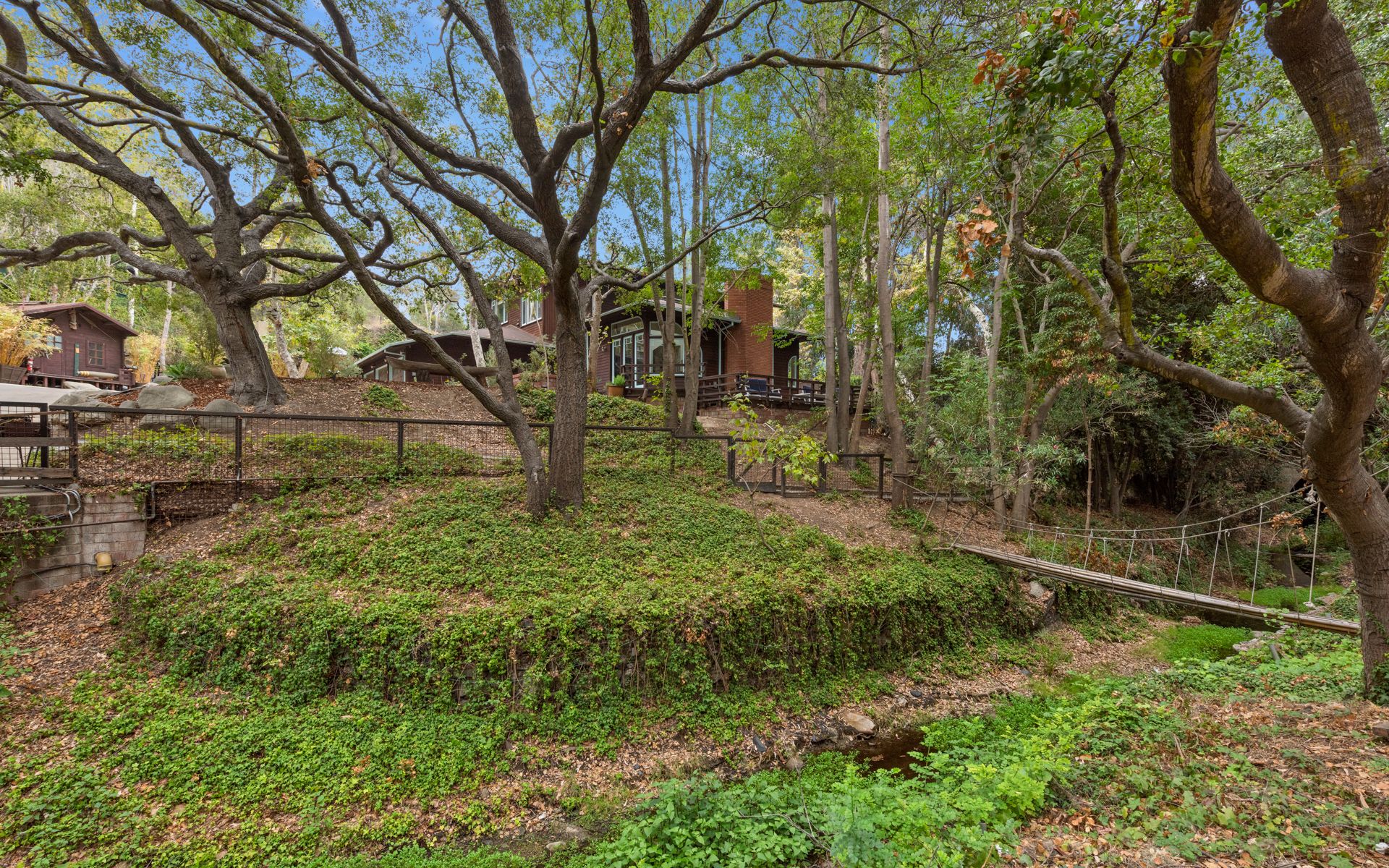 Schwarzenegger's property sits on a 1.75-acre lot, off a secluded winding road peppered with impressive mansions (few and far in between) -- offering privacy to owners situated between the Will Rogers Historic Park and Rustic Canyon Creek.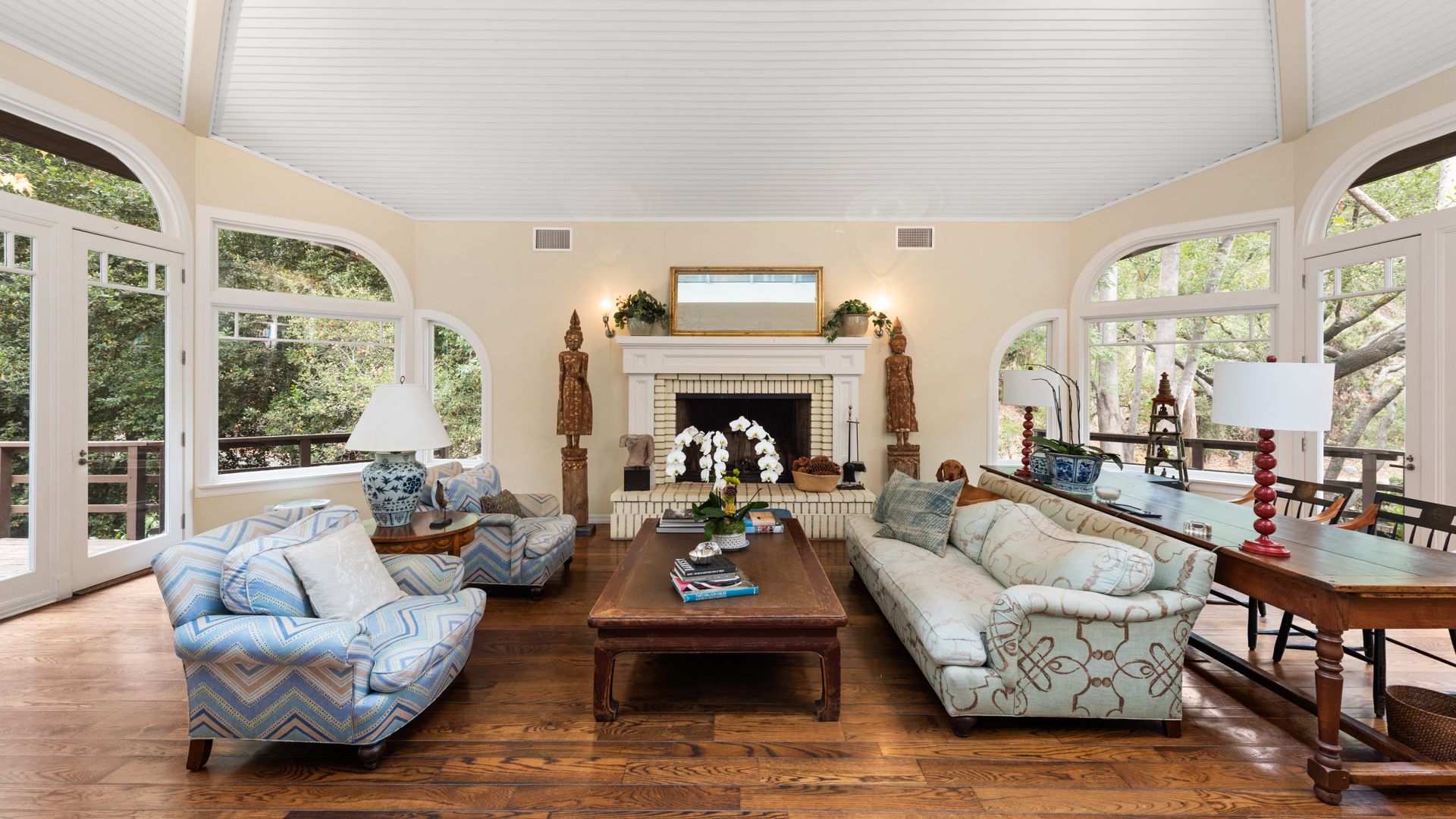 The 4,177 sq. ft. residence was originally built in 1981 and features a mix of "New England and California-contemporary" decor. In addition to the 5 bedrooms and 6 bathrooms, the home comes equipped with three fireplaces, a sauna, spa, a full-length tennis court, and a gym (of course). The open concept in the kitchen and adjoining family room allow the large windows and skylights to pour in natural light from all directions.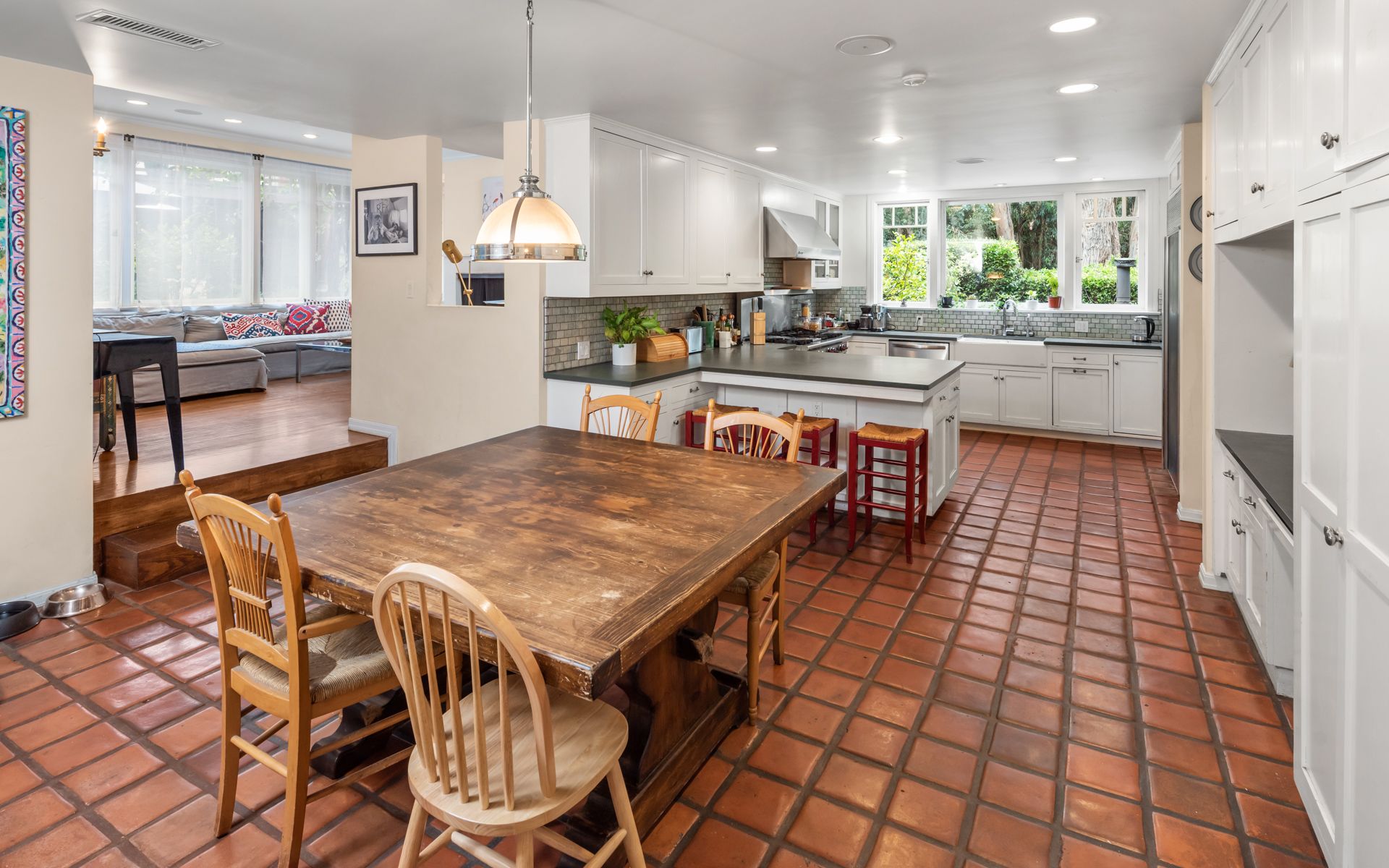 The backyard terrace overlooks the grotto-style pool with large decorative rocks placed around the hot tub, and ivy covering the exposed brick walls of the home. Add to this picturesque view the sight of ancient oak, sycamore, and eucalyptus trees – all which decorate the entirety of the property.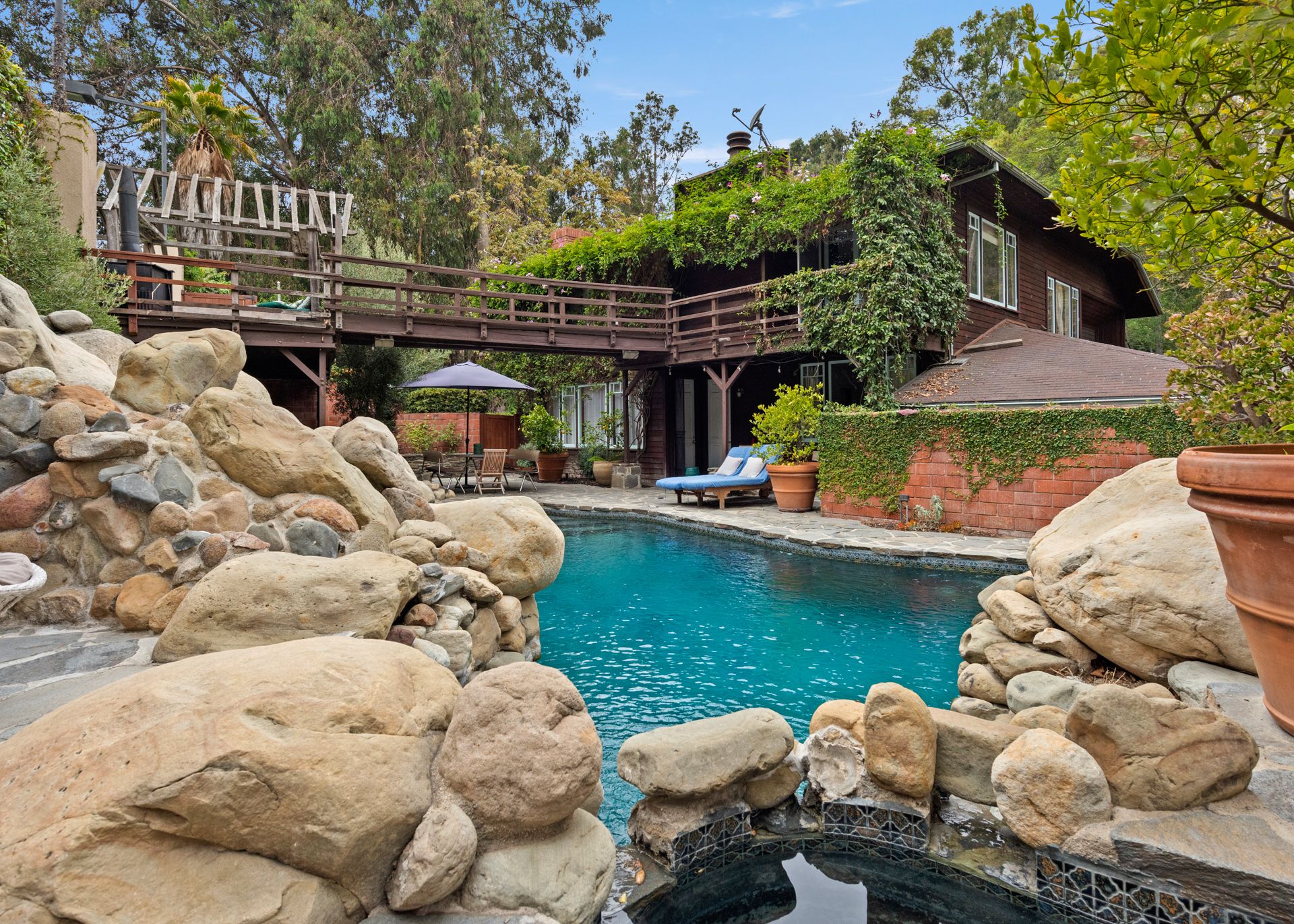 The former governor of California lived in the home with his family from 1986 until 2013, when an extra-marital affair with his maid resulted in a divorce from his wife -- world-famous journalist and former news anchor, Maria Shriver. It was sold to the home's current owner, Maxwell Kennedy (son of Robert and Ethel Kennedy) for $12.9 MM, and he has now relisted it for sale (taking somewhat of a loss) at $11 MM.
The neighborhood has a zoning designation of "equestrian," and the small, tight-knit community is really part of the opulent home's draw. There is a meandering creek adjacent to the property with several footbridges, together with riding and hiking trails, for those who like to spend their time outdoors.
Pacific Palisades is one of the most sought-after areas in Los Angeles, mostly due to its secluded location and hilly terrain (great for curtailing paparazzi). Other notable residents include Steven Spielberg, Tom Hanks and Rita Wilson, Michelle Pfeiffer, and Dennis Quaid.
Source: https://toptenrealestatedeals.com/weekly-ten-best-home-deals/home/arnold-schwarzenegger-maria-shrivers-longtime-california-home
Photos of the Terminator's former digs found here: https://www.dropbox.com/sh/ykzztugfsy0h8s4/AABK__KRfGoLkhL-ynEci9R0a?dl=0
Photo Credit: Marc Angeles