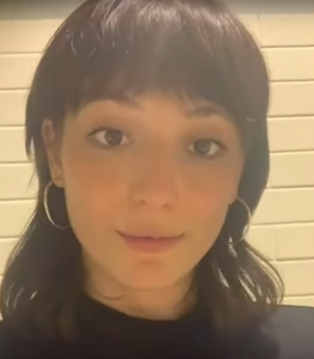 MAYWARD ROAD, a new screenplay written by Elisha Applebaum, seeks to further awareness about teen anxiety and mental-health struggles.
Elisha — who stars as "Musa" in the hit Netflix show, "Fate: The Winx Saga" — was inspired to write this piece during the lockdown as she witnessed the challenges many young people faced during the early stages of this unprecedented worldwide pandemic.
This truly special project is being produced in association with Ella Greenwood, Maya Bartley O'Dea, and the highly esteemed — and Forbes recognized, "30 Under 30" company — Broken Flames Productions. But they could use your help.
We've now reached the final hours of the film's fundraising campaign, and if you help the team reach its goal, you'll score some pretty neat "perks." (Elisha talks about a few newly added items in this clip.)
To learn more, visit the crowdfunding page at http://kck.st/3vEuxIi
Hurry! We're about to hit the road!
MAYWARD ROAD ….
.
.
#elishaapplebaum #mentalhealth #film #anxiety #depression #teens #teenagers #teenager #indiefilm #indiefilms #films #short #shorts #movie #movies #actor #acting #netflixseries #netflixstar #horror #director #directing #filmmaking #filmmaker #filmmakers #teenageangst #teenmovie #teen
# # #
You can view a list of Lucas's other projects here: https://www.imdb.com/name/nm11739610/