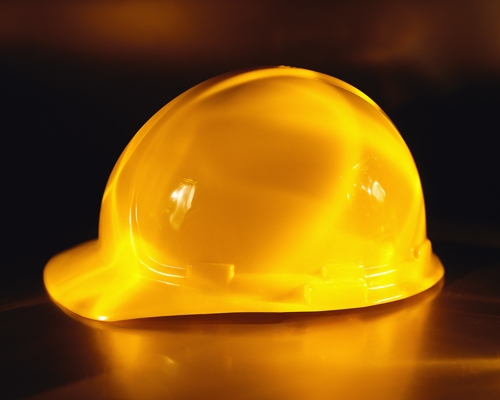 Lacking Labor Limits New Development
"We can't get any guys here until …" seems to be the phrase being uttered by almost every general contractor across the United States lately, as the demand for new construction homes (and its associated labor force) continues to surge past current supply.
A recent report issued by the Home Builders Institute ("HBI") analyzed the construction market's ability to keep pace with demand over the next 3 years, and the outlook is pretty bleak. According to the study, approximately 740,000 new skilled workers, per year, will be needed to satiate the demand for improved housing inventory and affordability over the next three years – a number that is unlikely to be reached given current conditions.
HBI's president and CEO, Ed Brady, commented on the tremendous growth, and poor likelihood of the construction market being able to attract the workers needed: "The U.S. is experiencing a historically low supply of homes for sale, especially at the lower price points that newly formed households tend to need. For residential construction to expand and housing affordability to increase, more skilled building trade workers must be recruited and trained for the home building sector." He also added: "The construction industry needs more than 61,000 new hires every month.... From 2022 through 2024, this total represents a need for an additional 2.2 million new hires for construction. That's a staggering number."
To add to the increasing bottleneck, home sales are currently greatly outpacing home construction, with an additional 12 million new households (family units in need of housing) coming into existence since 2012, while only 10 million new homes were built over that same timeframe. Covid-19, supply chain issues, and disputes on Capitol Hill over immigration policies (with immigrants accounting for 30% of the overall workforce) are all weighing heavily on the already overburdened industry.
While certain economic factors (such as increasing mortgage rates and steadier access to construction materials) will help soften the logjam, Brady has offered some guidance on how to increase the labor force to further expedite a more palatable market for buyers – at a time when millennial home purchasing is nearing its peak. These steps include:
changing the perception of the construction industry in the minds of secondary school students who are considering choosing a career path;
increasing worker pay;
attracting more women into construction careers (a trend that is thankfully already being seen throughout the industry);
training and placing more minority, lower-income youth, veterans and transitioning military in construction; and
working for bipartisan resolutions to immigration policies.
"We need to build the next generation of skilled tradespeople in construction," he added. "One of our most important tasks as an industry is to work with parents, educators and students, as early as the middle school years, to demonstrate that young people can have the promise of great jobs and careers in the trades."
While normal ebbs and flows are to be expected in any housing market, the current shortage is one of the worst the U.S. has seen thus far.
Hopefully, some symbiosis between supply and demand can be found as we begin a new year.
(HBI's findings are based on Bureau of Labor Statistics data aggregated by the National Association of Home Builders.)
Link to HBI's Fall Construction Labor Report Found Here:
http://hbi.org/wp-content/uploads/HBI_Fall_Construction_Labor_Market_Report.pdf