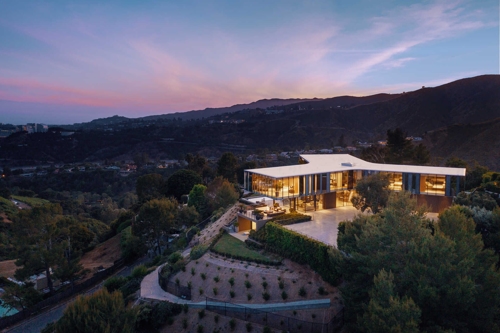 If you're looking to get a little glimpse into the lifestyles of the rich and famous, a new advertisement was recently debuted by Tiffany & Co., the world-renowned luxury jewelry retailer.
The 90-second commercial features Beyoncé Knowles playing the piano inside a spectacular mansion and singing "Moon River," (a hat-tip to the famous Audrey Hepburn film Breakfast at Tiffany's) all while sporting an illustrious 128.54 karat Tiffany Diamond. (Beyoncé is one of only 4 women in the world that has tried the $30-million-dollar Tiffany diamond on for size.)
Now, while that may not be the "Queen Bee's" daily routine, the location of the shoot -- the opulent Orum House in Bel Air, California -- is just as impressive as the diamond and its wearer. And that home, coincidentally, is now on the market for a mere $42 MM – making the home slightly pricier than the rock, but not by much.
This grandiose Beverly Hills pad -- originally designed by architect Zoltan Pali, who is also responsible for The Getty Villa and The Pantages Theatre -- is perched atop a promontory in the foothills of the Santa Monica Mountains, and overlooks the city of Los Angeles. In addition to floor-to-ceiling windows which provide 270-degree panoramic views of the L.A. Basin, (from Downtown to Long Beach), the residence was fitted with 4 different types of glass, with different opacities, which cause the home to shimmer in the bright California sun as the day progresses.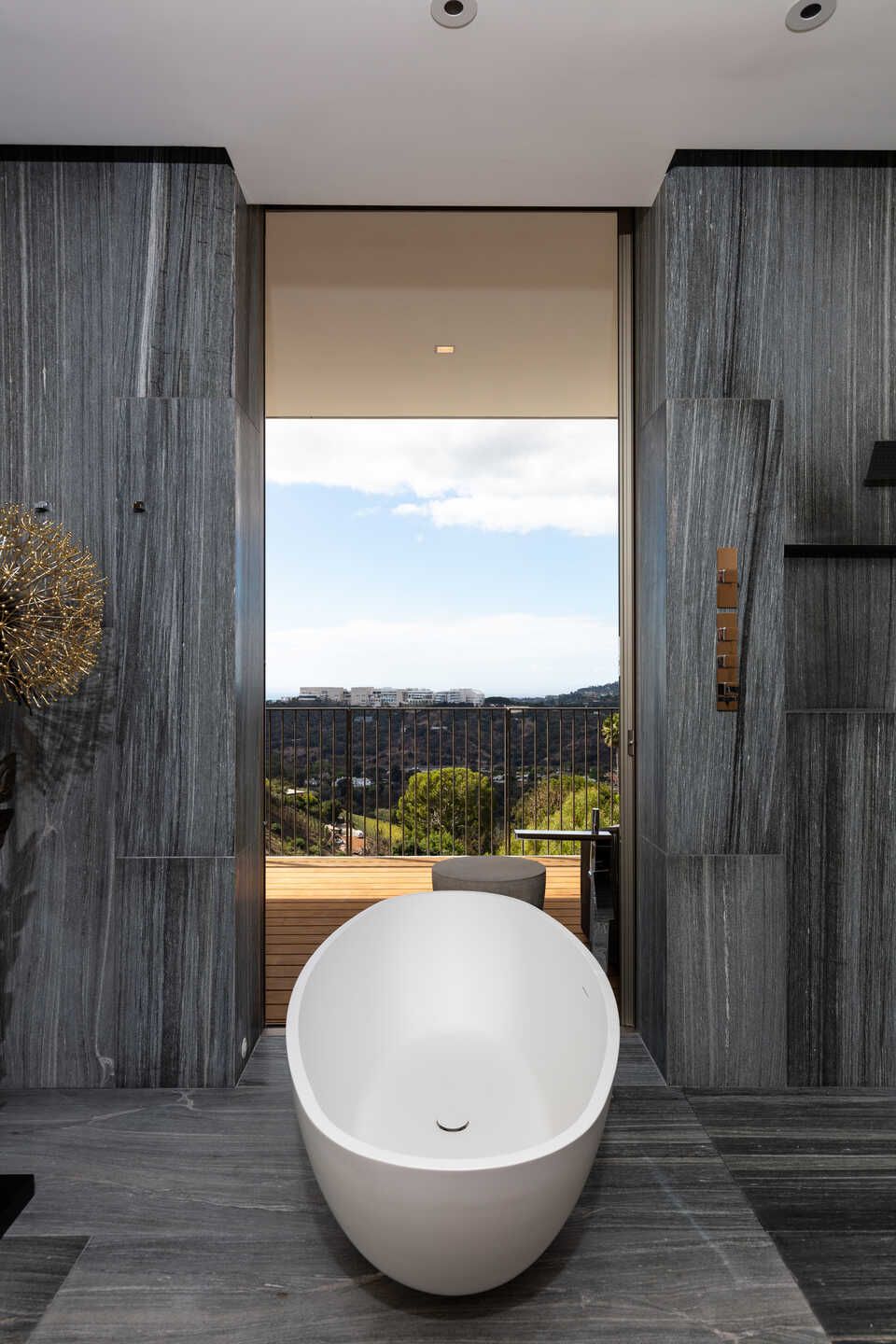 Inside is equally impressive, with 18,000 sq. ft. of space, which features 9 bedrooms, and 15 bathrooms. Upstairs -- via the central staircase comprised completely of steel and glass, or by way of any one of the two elevators – there are five bedrooms strategically set apart to allow the whole family to comfortably enjoy their respective sleeping areas in privacy and peace.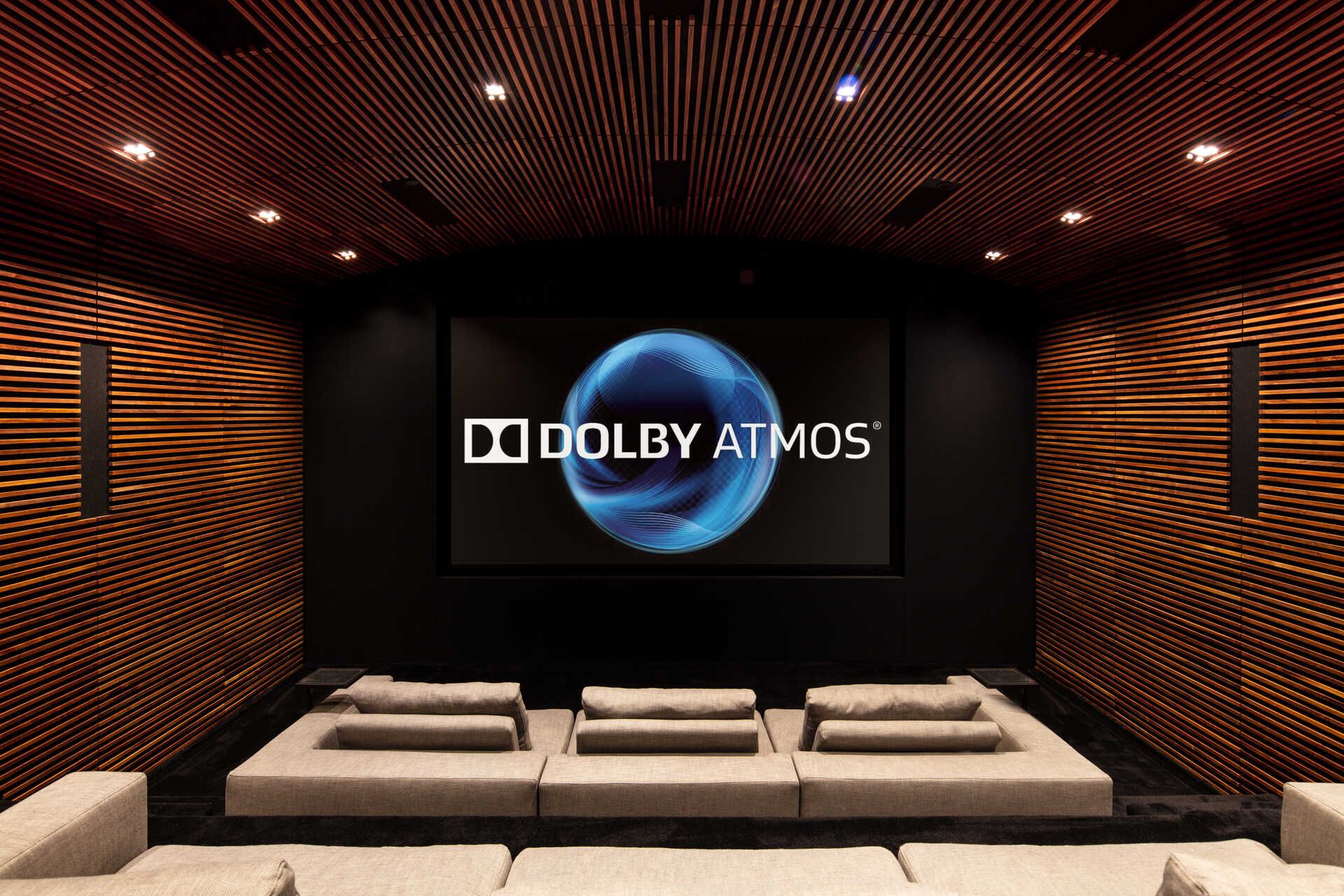 Downstairs you'll find two formal living areas, a formal dining room, and a home theatre rivaling that of an IMAX theatre – equipped with Dolby Atmos sound. The chef's kitchen has state of the art appliances and leads out onto the 6,000 sq. ft. deck which surrounds the home. And as you mosey around the deck you'll be greeted by grass lawns, an LED-lit reflective pool and spa, and multiple fire-pit lounges.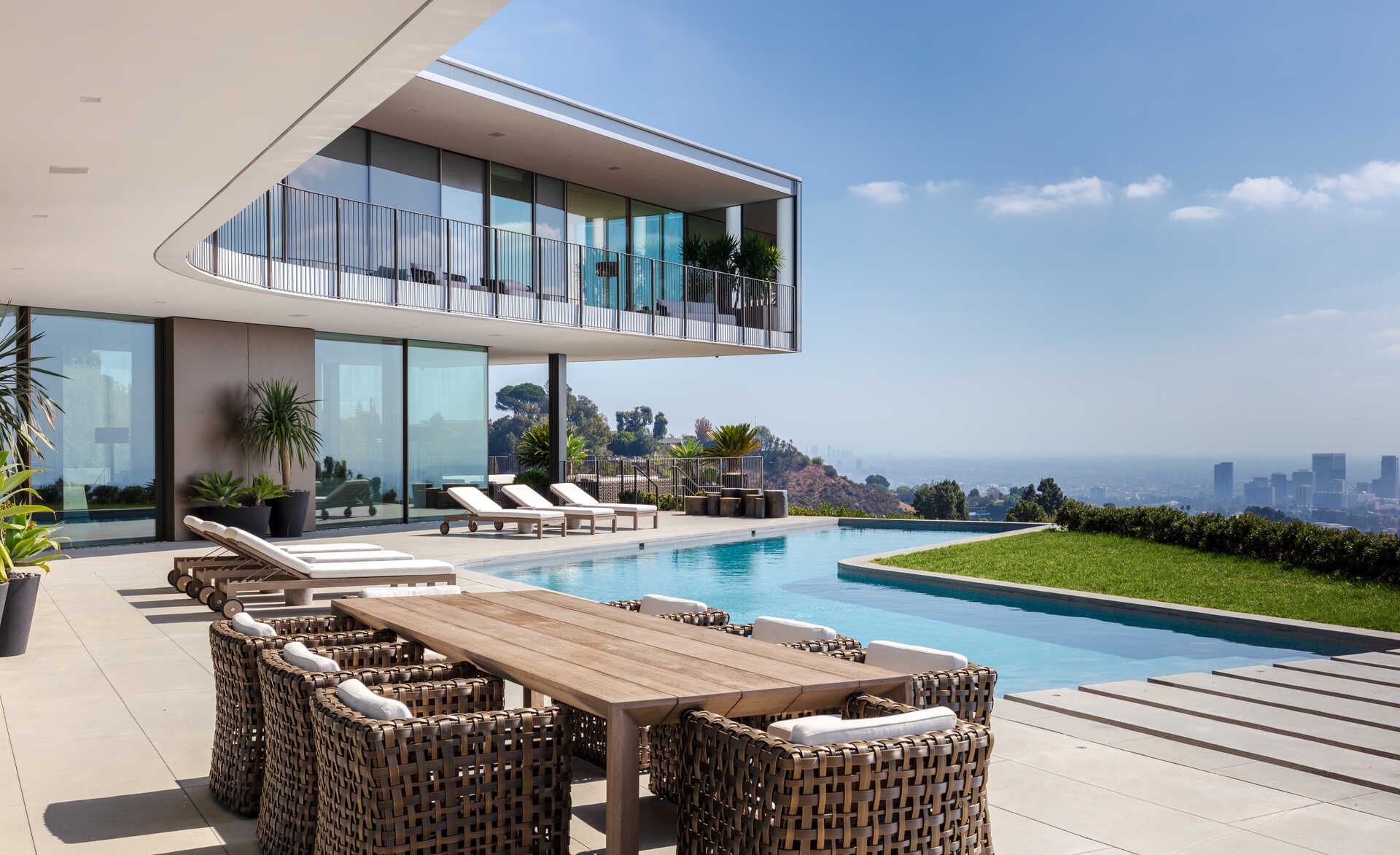 Adjacent to the home is a wellness center, which comes with a fully loaded indoor/outdoor fitness center, steam room, two massage rooms, and a cedar wood sauna. The detached guest house (known as "The Cube") has another four bedrooms for visitors or staff.

And, if that weren't enough, the place comes completely furnished, with options for interior design as well as a selection of curated works of art.

The ultra-lavish residence sits on 1.6 acres in one of the most exclusive neighborhoods in Los Angeles – Bel Air – where (coincidentally) Beyoncé and her husband (rap mogul Jay-Z) have their own $90-million-dollar mansion. And while their combined achievements are  too numerous to mention, their billion-dollar plus empire speaks volumes.

The Orum House has been recognized as one of the most well-designed properties in L.A. and has won the coveted American Influencer Award.

Mauricio Umansky and Farrah Brittany of The Agency, currently hold the listing.

# # #

Link to: https://toptenrealestatedeals.com/weekly-ten-best-home-deals/home/beyonce-shines-in-tiffany-diamond-42-million-mansion

Photos: https://www.dropbox.com/sh/w3bc1n05id8wpz4/AAB9bhhYPUaM6ZbahZ5lZt1aa?dl=0

Photo credit: Matthew Momberger

Source: TopTenRealEstateDeals.com

Video: https://www.youtube.com/watch?v=UODUzow514M

Video Credit: Sean Evans, @evvo1991backtothemovies.com/