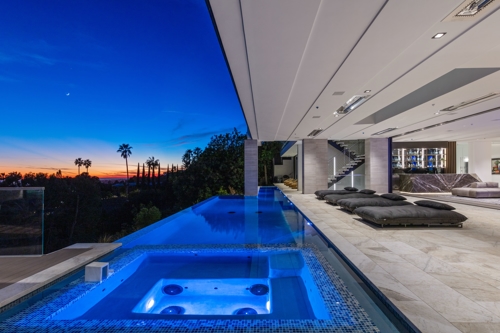 Rumor has it that the one and only, DRAKE, (a/k/a Aubrey Graham), apparently has his sights set on a gorgeous piece of Beverly Hills real estate, and may be making an offer soon.
The rap/R&B mogul has been riding the luxury real-estate market, and owns a number of opulent properties in the L.A. area, with his latest acquisition possibly including the upscale Trousdale area of Beverly Hills -- home to the Elementi mansion – which Drake has been renting out.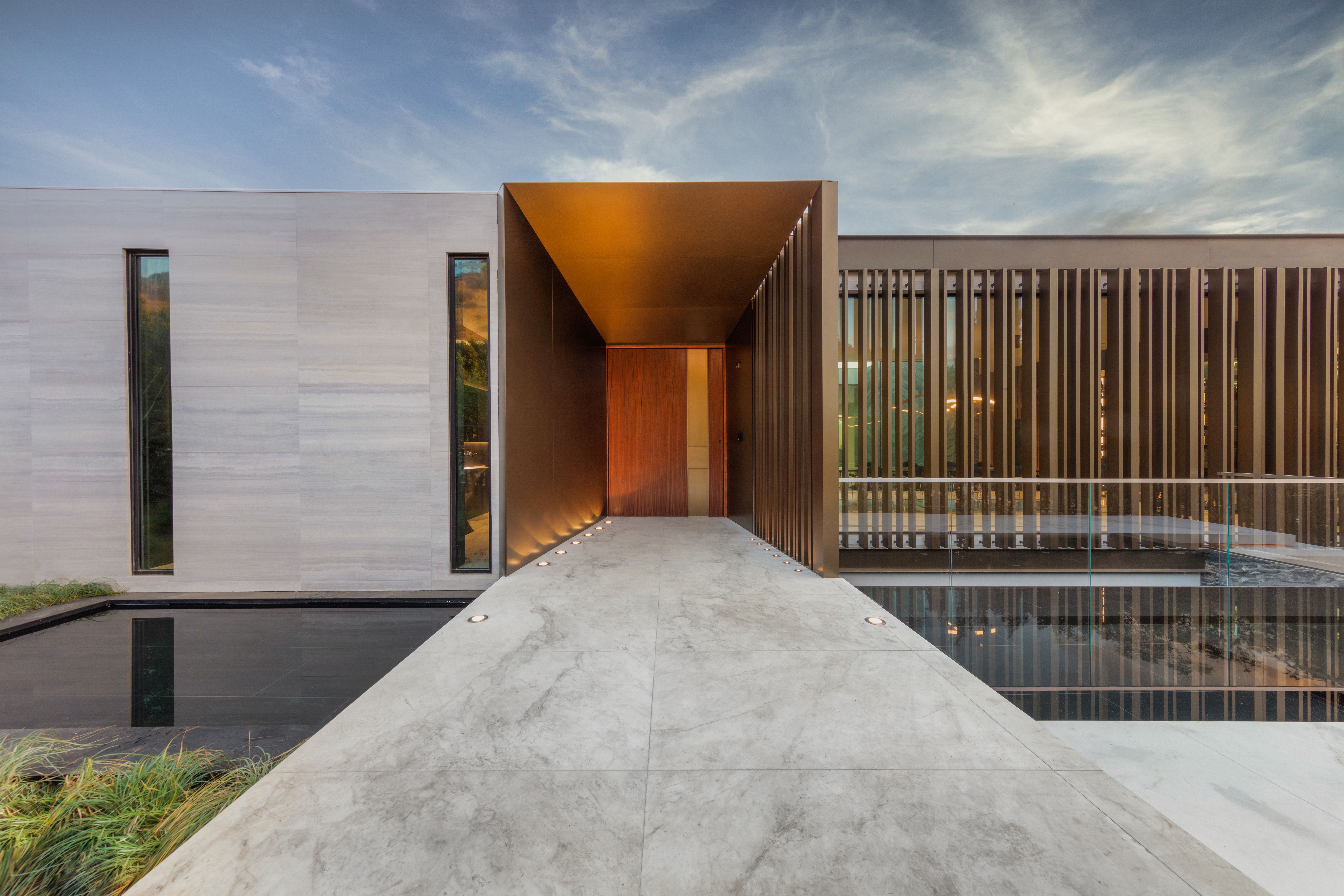 The Elementi mansion is marketed as one of California's most incredible newly-constructed homes. Entry is only permitted through a private bridge, which leads to a large pivoting front door, floating over a water pond that cascades down onto the structure's two lower tiers -- one which houses a full dining room, the other an atrium. The home offers seven bedrooms and fourteen bathrooms and measures an impressive 18,000 sq. ft.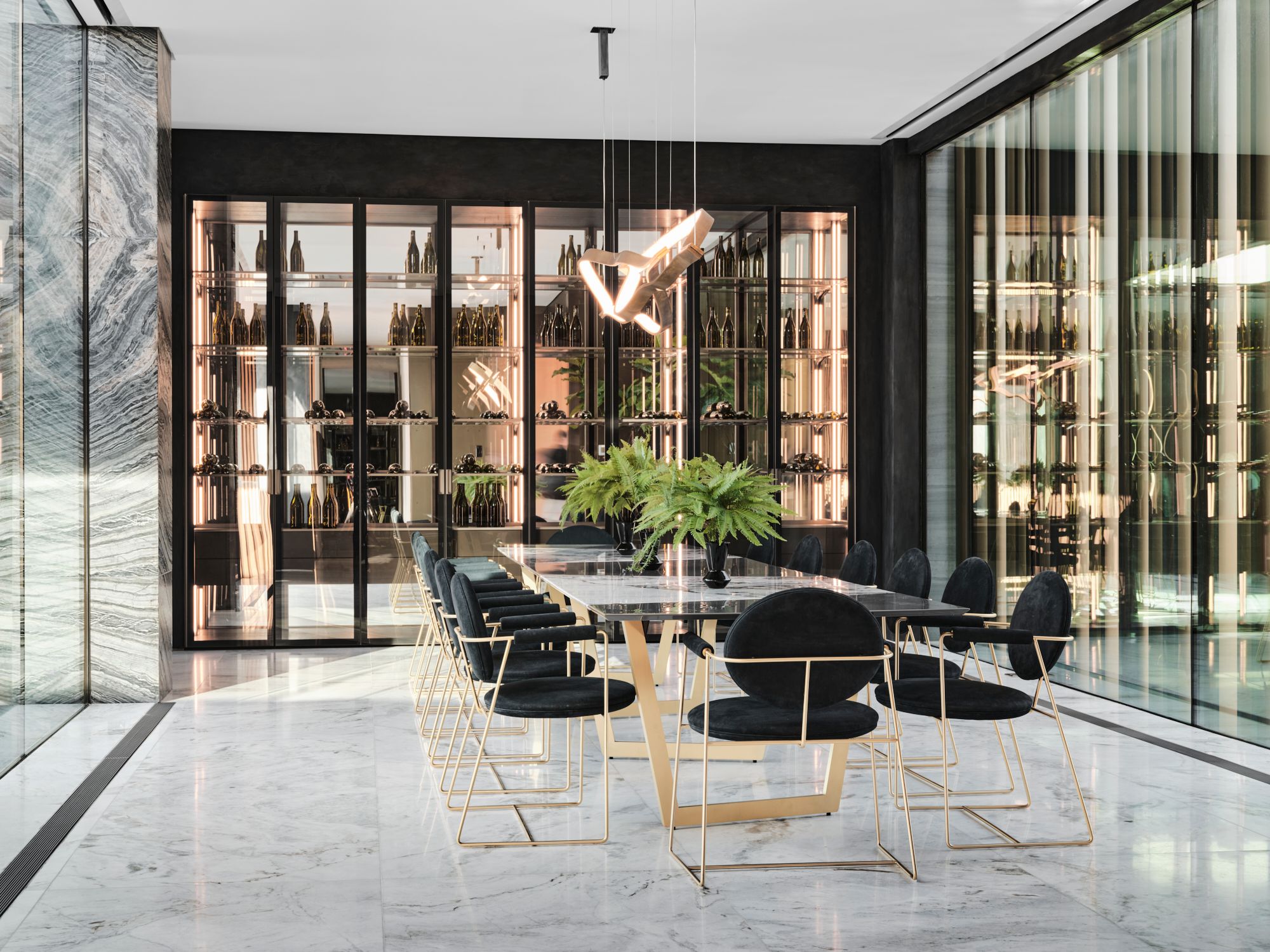 No expense is spared anywhere in the home -- with the great room dressed in marble and offering panoramic views of the ocean; the chef's kitchen and butler's pantry ergonomically designed to keep any odors away from the main kitchen where guests would typically mosey about; and a master suite equipped with dual marble baths, skylights overhead, and bedroom overlooking a balcony with two immense glass walls pouring in light from the outside.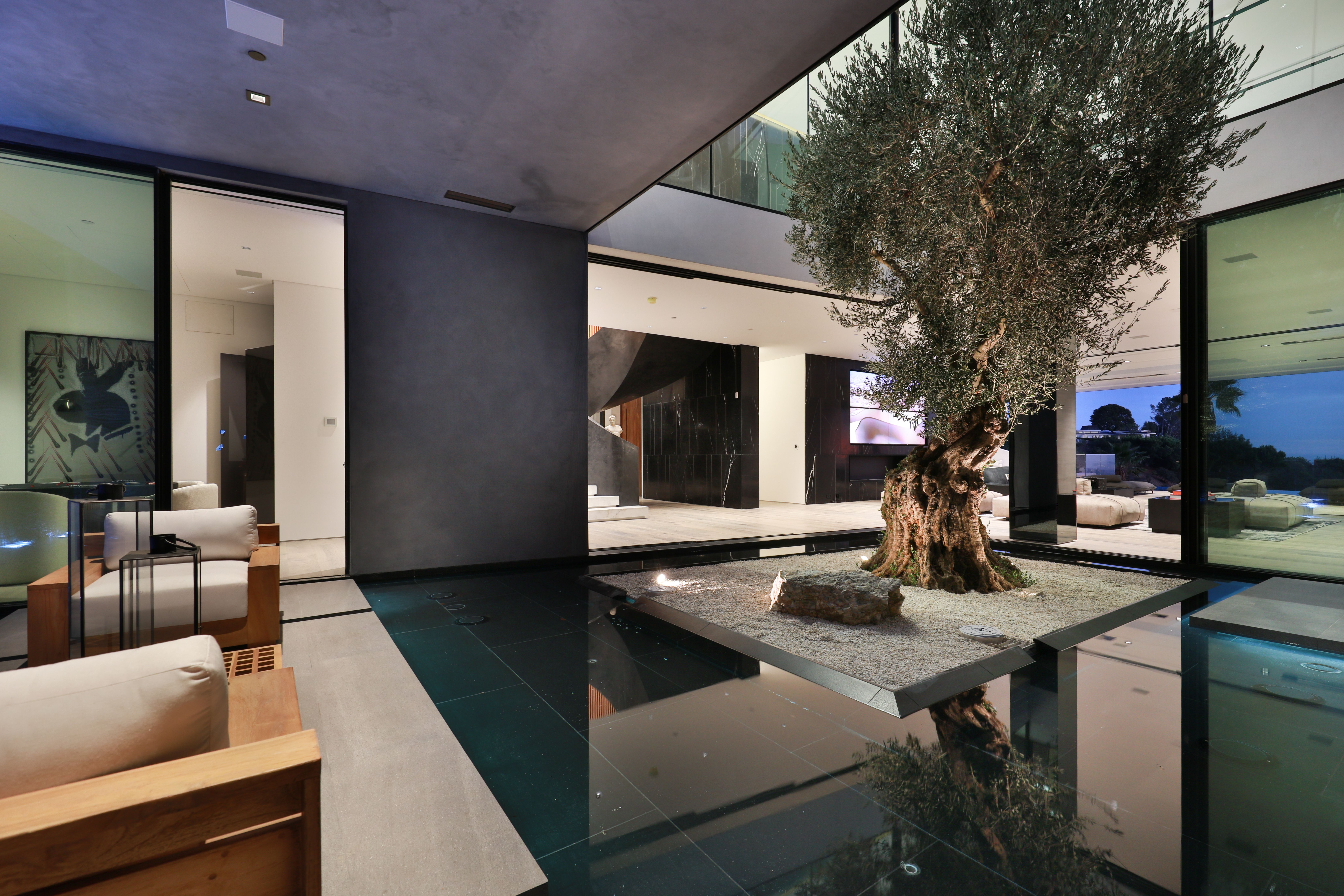 The ground floor is an entertainer's dream with a large, open concept floorplan for swanky get-togethers. The focal point of the room isn't hard to find; it's a 150-year-old, imported Mediterranean olive tree which sits right in the middle of the atrium. The ground floor also has a wellness center and gym, a large home theatre, an office, and a wine cellar big enough for 2,000 bottles.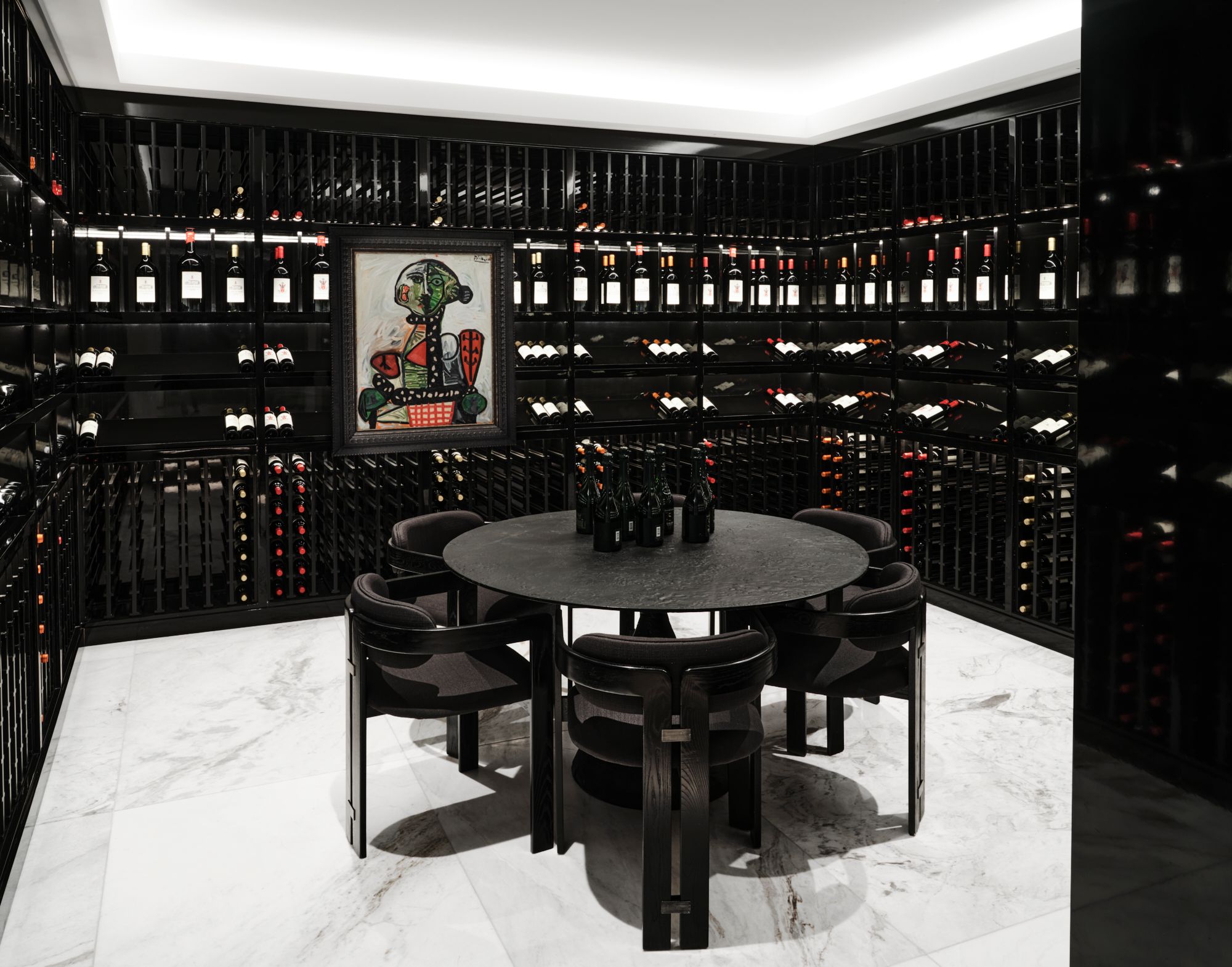 The Trousdale Estates, created in the 1950s and '60s, were designed for the elites of Beverly Hills' society, and has honored that tradition ever since. If Drake plans on buying in, he will join the likes of Elvis Presley, Richard Nixon, Jennifer Aniston, and Katy Perry – all current and former owners of illustrious Trousdale homes.
Drake's rise to the top of the charts since his musical debut in 2006 has been nothing short of incredible. From his child acting career as wheelchair-bound teen Jimmy in the Canadian teen drama Degrassi: The Next Generation, all the way to dozens of multi-platinum albums and single certifications, Drake has been a money-making machine. Last year, Drake completed his $100 MM dollar mansion in Toronto, and while an entire blog could be dedicated to the opulence of that residence, suffice to say that he's got a king-sized bed worth over $400,000 dollars.
Should Drake proceed with the purchase, he'll be speaking with Aaron Kirman of Compass, Los Angeles – who currently holds the listing.
Check out this video!
Source: https://toptenrealestatedeals.com/weekly-ten-best-home-deals/home/super-star-drake-moving-into-a-super-star-home-in-beverly-hills

Photos: https://www.dropbox.com/sh/sw6yvmamcxyp4dg/AADqiSgB2FJXitlbW_cwInFaa?dl=0

Photo credit: Douglas Friedman, Joe Bryant and Marc Angeles

Source: TopTenRealEstateDeals.com

Video: https://www.youtube.com/watch?v=dqsJbfWGXGE

Video Credit: Sean Evans, @evvo1991 backtothemovies.com/