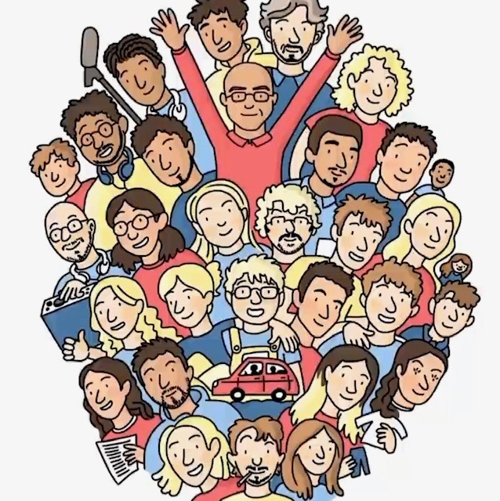 The gang at SLAVE TO THE PAGE sent me this great group graphic to commemorate the project's completion and its submission to film festivals across the globe.
Written and directed by first generation British-Indian, Ravi Ghelani, and produced by his colleague, Abdullah Khan, this new psychological thriller tracks an obsessed fan who kidnaps a famous writer, in the hopes of uncovering the latter's secrets.

But over the course of the abduction, things take a gruesomely unexpected turn.

Combining comedy and suspense, the short film tackles such timely themes as mental illness, racial and ethnic stereotyping and misrepresentation in the media, and, the dangers of celebrity worship.

I thoroughly enjoyed every minute of this compelling film, and you will too. But, alas, it won't be available for public viewing until it has completed its festival run.

You'll be the first to know as soon it's available for streaming (or screening). So, stay tuned!
----
To check out some of Lucas's other projects, please visit:  https://www.imdb.me/lucasaferrara
----
Special thanks to London-based Storyboard Artist Lottie Brocklesby for this whimsical piece of art.