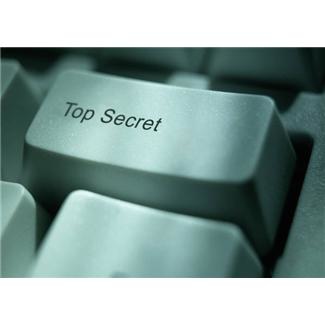 Will Attorney-Client Privilege Save the Former Mayor?
As a result of an ongoing probe into the Trump administration's dealings with Ukraine, federal authorities recently raided and seized computers, documents, and other electronic devices from (former NYC Mayor) Rudolph Giuliani's home and office. Although not yet formally charged, Giuliani -- who served as Trump's attorney -- has been the target of investigation for his purported failure to register as a "foreign agent" during his course of interactions with the Ukrainian government.
Whether the investigation has merit (or is the byproduct of political vendettas) remains to be seen, but the Justice Department is now tasked with sifting through a plethora of extremely sensitive materials to determine what can be used as potential evidence and what must be excluded due to attorney-client privilege. And in a high-profile case involving the former president and his former attorney, the DOJ has taken measures to ensure all formalities are followed.
Normally, after the execution of a federal warrant and a seizure, the government would send all confiscated material to its in-house team of screening attorneys (known as "taint teams") in order to assess which documents may be privileged and thus excluded from further review by prosecutors.
Lately, however, appellate courts across the country have grown increasingly wary of these taint teams, noting that they present significant conflicts, and allow the government considerable discretion on what should be deemed admissible. In 2018, a federal judge in Florida thought investigators' conduct in screening for privileged material was "sloppy, careless, clumsy, ineffective and clouded by their stubborn refusal to be sufficiently sensitive to issues impacting the attorney client privilege." In 2019, the Fourth Circuit ruled that the practice was an unconstitutional delegation to the executive branch powers which were reserved for the judiciary.
In addition to wasted resources, improper screenings by the DOJ can result in a lengthy and uncertain appeal process, along with negative press attention. To prevent that from happening in the Giuliani investigation, Manhattan federal prosecutors have requested that an independent "special master" be appointed to perform that screening function - thus eliminating (or, at a minimum, making extremely difficult) any potential challenges down the road.
A special master was also appointed during the 2018 investigation of Trump's former attorney, Michael Cohen -- but not at the government's request. "It took weeks [and] months of litigation to get to [the appointment of a special master] in the Cohen case, and here [in the Giuliani investigation] that's where the government started," noted James Brochin, partner at Steptoe & Johnson LLP in a recent Law360 article, "I think the sense is that the process in Cohen worked pretty well."
The special master's review of the Cohen documents took approximately 4 months, and only a handful of documents were excluded – thereafter leading to Cohen's guilty plea for tax evasion and campaign finance violations.
The review of Giuliani's documents is certain to raise questions regarding both attorney-client and executive privilege, and to what extent each classification may apply. Giuliani's counsel, Robert Costello, will look to exclude everything found on all the confiscated devices, claiming the federal warrant and seizure was a "disturbing example of complete disregard for the attorney-client privilege.…"
The government's willingness to utilize an independent screening process may signal a shift in how the DOJ conducts its investigations; especially in the current, highly scrutinized climate for law enforcement actors. Authorities are certainly under more pressure than ever before to dot all i's and cross all t's -- lest they face the wrath of an appellate judge or, even worse, the general public.
Source: https://www.law360.com/articles/1382504 (subscription required)