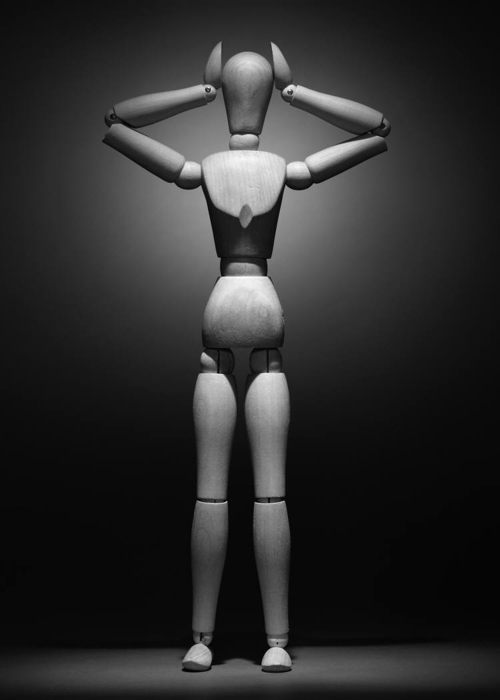 A John of the Bar?
The president of the Pennsylvania Bar Association got himself in some hot water after a steamy rendezvous with a young escort. David Schwager resigned from the prestigious post on Tuesday, April 26, after being criminally charged with "patronizing a prostitute."
Back in December of 2019, Schwager sent a text to a phone number advertising escort services, and after some messages were exchanged, he later arrived at a residence to find 25-year-old Emily Merth standing at the front door completely naked. Schwager later told authorities that, to his surprise, she was African American and looked nothing like the woman he had been messaging. That didn't deter Schwager, however, and after the customary (and futile) exchange of "Are you a cop?" the two got down to business. Apparently Schwager became spooked when he noticed Merth recording their sexual acts on her phone, and when he asked her to stop and she refused, he high-tailed it out of there.
The entanglement didn't end there however. Shortly afterwards, Schwager started receiving text messages from Merth, indicating that she "knew who he was" and threatening to post the video "everywhere," if he didn't send her $1,000 dollars. The police were alerted, and when Merth approached Schwager's car at a predesignated spot, she was arrested.
Turns out Merth is no babe in the woods. The youthful doxy had prior convictions for prostitution as well as pending unrelated charges of burglary, robbery, theft, and simple assault in York County, PA. A prior scheme in which Merth took part – where a man was lured into a hotel room under the auspices of sex – left the "John" assaulted and robbed by other men. (Luckily for Schwager, his escapade didn't end in violence.)
The Bar president was not charged until some 16 months after his December 30, 2019 arrest. Whether that was a professional courtesy, or an extended Covid-delay, remains to be seen, but Schwager promptly resigned from his position following the filing of charges, and was succeeded by Kathleen Wilkinson.
Executive Director of the PA Bar, Barry Simpson, was quick to avoid crucifying the former president: "While the charge is troubling, every person accused of a crime is considered innocent until proven guilty, and we have confidence in the operation of our justice system."
Schwager is scheduled for a preliminary hearing June 15. Merth, who admitted to devising the extortion (and had the video on her phone when authorities searched it), is currently jailed at the Lehigh County Prison.
Meanwhile, in the Big Apple, Manhattan District Attorney Cyrus Vance Jr. recently announced that his office will no longer prosecute prostitution -- effectively decriminalizing the age-old profession in the borough. 
While no man or woman is without sin, a bit more discretion might still be in order.
Source: https://www.law360.com/articles/1379533?utm_source=ios&utm_medium=ios&utm_campaign=ios-shared  (subscription required)