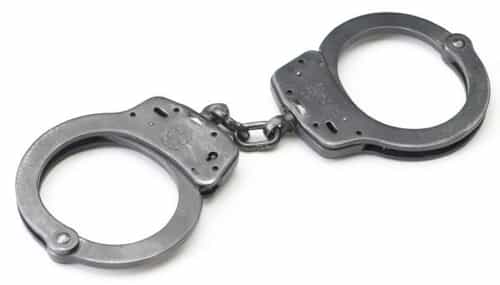 THIS FALL RIVER KID WAS UP TO NO GOOD
Jasiel Correia, a fledgling politician from Fall River, Massachusetts, was convicted last Friday on some big charges, including corruption, extortion, and defrauding investors.
At the age of 24, Correia was the youngest Democratic mayor of a city of about 100,000 people, but, alas, the power went straight to his head. Once in the big seat, Correia started collecting money from investors for a phone app called "SnoOwl." He enticed those close to him to participate by claiming he had sold a previous app for $250,000, and that venture capital was about to kick in for his latest app.
In reality, Correia had other plans for the cash. Instead of improving and scaling his app, he went on a $230,000 spending spree. Prosecutors outlined extravagant hotel stays, fine dining, a $1,000 suit, a $700 pair of shoes for his girlfriend, a helicopter tour over Newport, and a $10,000 deposit on a Mercedes – and those were just some of the perks purchased with the siphoned funds.
The power trip didn't end there, either. The jury also heard from a litany of witnesses who claimed Correia used his position to shake them down while trying to obtain recreational marijuana licenses. Using pay-to-play tactics to control the opening of local shops, Correia often approached potential business owners and solicited bribes.
One witness, a Lebanese immigrant who was offered immunity for his testimony, testified that Correia drove over to his shop to negotiate a $150,000 bribe, and later showed up in a city-owned SUV vehicle to collect the first $75,000. (And, upon receipt of the cash, the Mayor handed him a Letter of Non-Opposition and Host Community Agreement for the license application.) In another transaction, an aid of Correia testified how he collected $25,000 in cash from a shed behind a resident's home, placed there by a middleman. The aid, while opening the envelope in front of Correia exclaimed, "If you take this or I take this, we're going to go to jail." (The prosecution (as an aside) highlighted that the marijuana licensing industry is ripe with similar abuses, not just in Massachusetts.)
While Correia's attorney, Kevin Reddington, attempted to paint the former mayor as a "bad businessman," the evidence against his client was too overpowering to sway the jury. "Jurors are every-[day] people — jurors can be somebody that makes 15 bucks an hour somewhere," Massachusetts activist Joe Pereira explained, "They're not going to be sympathetic to a guy getting a $16,000 Rolex as payback for getting something done."
Correia was arrested in 2018 on the fraud charges stemming from SnoOwl and was again arrested in 2019 on the marijuana licensing extortion charges. His attempt to get reelected, between those two arrests, was swiftly defeated.
Assistant U.S. Attorney Zach Hafer had no doubt as to Correia's culpability: "The evidence is overwhelming; the conduct is disgusting … He intended to defraud these investors. He intended to shake down these marijuana vendors. There is too much [evidence]. He's guilty."
After the two-week trial, which paraded 33 witnesses and featured hundreds of exhibits, the Boston federal jury convicted Correia on 21 of the 24 counts he was facing, including lying to his tax-preparer, and not reporting his substantial plunders to the IRS (the final nail in the coffin).
Showing no emotion during his conviction, Correia vowed to appeal the verdict: "It's not over, our fight is not done, we have many grounds for appeal … I will be vindicated and my future will be long and bright."
Sentencing is scheduled for September 20, 2021, where Correia faces up to 20 years in prison. U.S. Attorney Nathaniel Mendell realizes the final sentence will likely be much less than that, but that a significant penalty will still befall the 'Codfish Kid': "He promoted himself as a man with honest answers for Fall River … But in the end, he sold his office, he sold out the people of Fall River."
The case represents the District's first high-profile criminal trial since the beginning of the COVID-19 pandemic.
Source: https://www.law360.com/articles/1383266 (subscription required)