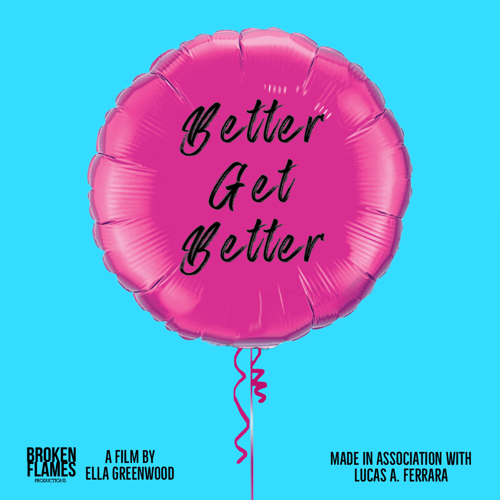 Ella Greenwood -- who turned twenty at the end of April -- has been writing and directing for only the last two years.  But she's already internationally recognized for her avid mental health advocacy efforts, particularly via film. Her first short, "Faulty Roots" (which addressed teen depression and mental health struggles), garnered quite a few accolades and awards, and is currently being developed into a feature film.
A Forbes "30 Under 30" Honoree, Ella's mission -- to promote mental health awareness -- continues with a vast array of projects, including her latest announced endeavor, "BETTER GET BETTER." In it, we meet two best friends who are practically inseparable. But when one breaks an ankle, and the other begins struggling with her mental health, the differences in the way the two recoveries are treated by their social circle trigger a rift.
When asked what messages she wished to impart to viewers, Ella responded, "I want the film to focus on the way people react differently to those with physical, as opposed to mental health, challenges. I also wish to showcase a strong female friendship and to portray how difficult it can be for some to comprehend the mental health struggles of others, including loved ones." She added, "Increasing awareness, reducing the stigma, and showing people signs to look out for, and how best to help, can make all the difference, and that is what I aim to accomplish with this film."
While I have already had the pleasure of working with Ella on several other projects, I look forward to this latest work with great anticipation. It promises to be her best, yet.
When she recently announced the short on social media, Ella was kind enough to share this message:
"I'm so excited to be working with Lucas, again, on our next project, 'Better Get Better' …. I can't wait to get started on this, and for us to share more updates, soon!"
Onward!
----
Pictured below is a shot of Ella with actor Harry Collett on the set of "Why Wouldn't I Be?," one of our other films that is currently in post-production.  (Also starring are Elizabeth Berrington (The Nevers), Tut Nyuot (Small Axe) and theatre veteran Susan Lawson-Reynolds.)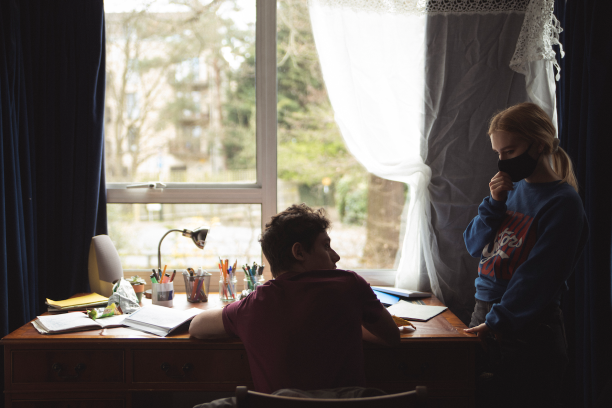 For a glimpse at some of Lucas's other projects, check out: https://www.imdb.me/lucasaferrara