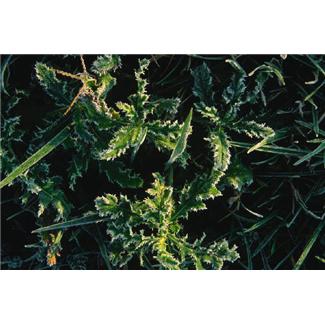 CANNABIS CAN-CAN
New Yorkers who have been patiently waiting for the legalization of recreational marijuana may soon get their wish, as lawmakers in Albany were finally able to strike a deal with Governor Andrew Cuomo to bring pot to the Empire State. The proposed deal would: allow residents over the age of 21 to legally purchase cannabis and THC-infused products; provide for club-like "lounges" where the consumption of cannabis (but not liquor) is allowed; and permit the cultivation of up to six plants in consumers' homes for personal use.
The push for legalization has admittedly been in the works for some time, as more politicians came to realize the upsides -- a large cache of new state revenue and the end to marijuana-related policing tactics that crippled low-income neighborhoods for decades -- outweighed any negatives. And with New Jersey recently passing legislation to legalize recreational use, and COVID wreaking havoc on the state budget (and plunging New York into a $15-billion-dollar deficit), 2021 seems like the year to finally cut ties with the Nixon-era mindset against the plant. The governor's office has estimated that once fully implemented, legalization could infuse nearly $350 million dollars a year in tax revenue and create tens of thousands of jobs.
Interestingly, legalization discussions seemed to have made substantial headway after Governor Cuomo's misconduct scandals came to light. Policymakers in Albany expressed shock at the Governor's willingness to concede on a litany of issues over the past few weeks, after a long and notoriously hard-nosed political response. It seems that grabbing some new headlines -- ones that don't detail sexual misconduct -- were enough of an incentive to bring Cuomo to the table and to declare a truce on the "War on Drugs" (at least as far as the relatively less harmless ones are concerned).
Proponents of the new law emphasize that a sizeable chunk of the added revenue will be used to assist low-income communities, to compensate for the damage caused by the disproportionate number of arrests and mass incarcerations of minorities in those areas. Supporters also expect that legalization, and the ability to purchase from reputable, regulated sources will hopefully curtail the unfortunate deaths that occur from poisonous additives used by some illegal vendors.
"When this bill is finally voted on and signed, New York will be able to say we have finally undone damaging criminal justice laws that accomplished nothing but ruining people's lives," noted State Senator Liz Krueger. "We will finally be able to say we're going to have an industry for cannabis that assures people who buy the product that they are buying a legitimate product from legitimate companies."
For those looking to spark up in New York with no fear of reprisals, the wait could be more than a year, as lawmakers face a daunting task of creating a complex system of laws revolving around what will be a highly regulated market involving wholesalers, distributors, licenses, and tax collection.
Although currently decriminalized in New York – meaning that officers have the discretion to issue a fine as opposed to an arrest for public use or possession of certain amounts of marijuana -- the herb is still considered illegal in the state.
Source: https://www.nytimes.com/2021/03/25/nyregion/ny-legalize-marijuana.html?auth=login-email&login=email   (subscription may be required)