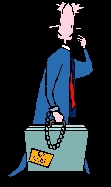 THERE'S GOOD CAUSE TO READ THIS
According to a proposed law that's working its way through the New York State Assembly and Senate, landlords could soon be prohibited from evicting occupants of a residential dwelling (including hotels) unless they can show "good cause," and every residential tenant would have the right to a renewal lease at a rent increase not in excess 3% or 1.5 times the increase in the consumer price index.
If enacted, apartment buildings, cooperatives, condominiums, and even hotels (permitting stays of thirty (30) days or more) would be subject to the legislation. In its current form, the only exception would be those residential units that are already subject to New York's rent regulations and homes within which the owner resides (and which have four or fewer units).
When it comes to removing an occupant from a housing accommodation, the bill requires that landlords show a judge a good reason for eviction—and would apply even when the occupant does not have a valid lease.
"Good cause," according to the bill, includes "failure to pay rent, the violation of a substantial obligation of the tenancy, committing or permitting a nuisance, permitting the premises to be used for an illegal purpose, or if, under certain conditions, the premises are to be personally occupied by the landlord or close relatives of the landlord as their primary residence." The bill also provides that any waiver of the rights provided by the statute would be void; unenforceable.
The stated purpose of the legislation, which is currently before the Assembly Committee and the Senate Judiciary Committee, is as follows:
"Landlords across the state displace tenants in order to gain higher profits. The de facto evictions happen, among other ways, via non-renewal of their leases. These non-renewals displace individuals and families in order for owners to rent out their units to higher income tenants. This bill will prohibit landlords from evicting tenants without there being a good cause."
Of course, questions abound as to whether this law would pass constitutional muster, as it strikes many as a form of "wrongful taking" of private-property interests by the government.
The bills may be tracked here:
New York State Senate (S. 3082) – https://www.nysenate.gov/legislation/bills/2021/S3082
New York State Assembly (A. 5573) – https://www.nysenate.gov/legislation/bills/2021/A5573