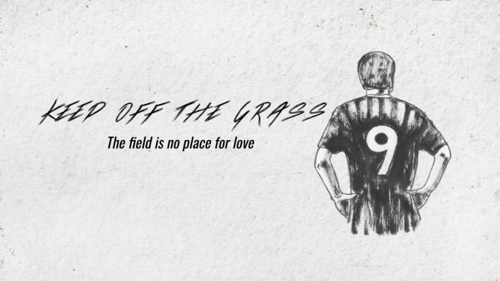 According to media reports, and other readily available published references, being an openly gay soccer player is still "taboo," with homophobia plaguing the sport.
Brazilian "footballer," Douglas Braga, quit at age 21 and noted in a BBC interview that, as he came to grips with his sexuality, he was forced to make a difficult decision. "It was a choice that either you're yourself, or you're a footballer. It just wasn't possible to be both," he said back in 2019.
"Keep Off the Grass," a new short film written and directed by Francis Rudd, seeks to shine a light on the game's continued intolerance, and to "spark a conversation."
The project is a "gritty drama" that follows our young protagonist as he gradually embraces his identity and feelings for a fellow teammate.
Raising funds for such a controversial short, particularly in this challenging economic climate, also poses a significant struggle, which is why the group has initiated a crowdfunding campaign where in exchange for a relatively modest contribution you can receive a social media mention, behind-the-scenes footage, an early screening link, a copy of the script and/or poster, a personalized on-set photo, a virtual Q&A session with the creatives, to a special acknowledgment in the end credits.
To learn more, visit: https://igg.me/at/KnUH4FPHVmg/x/24127123#
Please join me in scoring a goal for acceptance and tolerance by giving generously to "Keep Off the Grass."
To check out some of Lucas's other projects, please visit: https://www.imdb.me/lucasaferrara