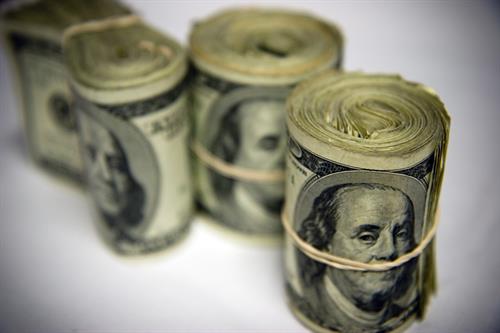 EVICTION MORATORIUM EXTENDED THROUGH MAY, 2021
As an update to our piece from last month, NYS Senate Bill S471A was signed into law by Governor Andrew Cuomo on March 9, 2021. The "COVID-19 Emergency Protect Our Small Businesses Act of 2021 institutes a number of new eviction and foreclosure protections across the state.
While there were eviction and foreclosure protections in place for residential tenants (the COVID-19 Emergency Eviction and Foreclosure Prevention Act of 2020), in a press conference conducted earlier in the year, Governor Cuomo expressed a desire to codify and extend protections to businesses. And this new law does just that (in a limited way).
The "Hardship Declaration" and Other Requirements
The legislation prohibits the start of a new commercial eviction proceeding and stays all pending commercial eviction proceedings and related actions (whether for nonpayment of rent, or for holding over after the expiration of a lease) through May 1, 2021. And any qualifying business must submit a standardized hardship declaration form to its landlord, declaring that it has been negatively impacted by the pandemic. (The law also requires that the landlord include such hardship declaration form "with every written notice required by the commercial lease or tenancy agreement"; as well as prior to the commencement of an eviction proceeding; and with every predicate notice, petition, or summons and complaint served on a tenant.)
Qualifying Tenants
Unfortunately for many, the statute's scope appears to be limited to those businesses with fifty or fewer employees (or, for foreclosure protections, a small landlord owning 10 or fewer units) who have suffered one or more of the following:
a significant loss of revenue during the COVID-19 pandemic;
a significant increase in necessary expenses related to providing personal protective equipment to employees or purchasing other protective equipment in relation to Covid-19 within the business; or
moving expenses and difficulty in securing an alternative commercial property thus making it a hardship for the business to relocate during the pandemic.
Impact on Pending Proceedings
The Act also provides that eviction proceedings filed on or before May 7, 2020, or started within thirty days of March 9, 2021, are automatically stayed for at least 60 days, or to a later date as the chief administrative judge shall determine. Where an eviction warrant or judgement of possession or ejectment has already issued, but not yet executed, including those issued prior to May 7, 2020, the Act requires that the execution be stayed until at least a status conference with the parties has been held.
The Law's Limitations
The protections of this new law are not available to a tenant that is "persistently and unreasonably engaging in behavior that substantially infringes on the use and enjoyment of other tenants or occupants, or causes a substantial safety hazard to others."
If you would like additional information about this new development, or such other protections that may be available to you, please do not hesitate to contact our office.
SOURCE: https://www.governor.ny.gov/news/governor-cuomo-signs-covid-19-emergency-protect-our-small-businesses-act-2021-establishing