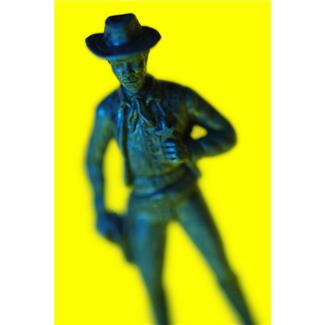 Tired of all the COVID restrictions, Texas finally put its foot down. In a controversial decision issued on February 25, a federal judge ruled that a moratorium on residential evictions, issued by the the Centers for Disease Control and Prevention, violates the United States Constitution.
In Terkel v. Centers for Disease Control and Prevention, US District Judge John Barker agreed with two conservative groups, representing Texas property owners and managers, that the eviction moratorium issued in September, 2020 exceeded the federal government's constitutional authority.
Judge Barker, a Trump-appointee for the Eastern District of Texas, cited in his ruling that the moratorium violates the Constitution's interstate commerce clause, because evictions do not qualify as an "economic activity" and thus cannot be regulated by the Feds. Further, he agreed with the argument that Congress did not have the authority to grant the CDC power to halt evictions nationwide, as it was an encroachment on landlord's state property rights.
"The court concludes that the federal government's Article I power to regulate interstate commerce and enact laws necessary and proper to that end does not include the power to impose the challenged eviction moratorium," Judge Barker wrote, "Although the COVID-19 pandemic persists, so does the Constitution."
While a preliminary injunction did not issue -- which would have effectively allowed landlords to resume eviction proceedings (a messy proposition for housing courts given that they would have been immediately inundated with claims) -- the CDC was expected to comply with the decision and lift the moratorium.
The plaintiffs, headed by the Texas Public Policy Foundation and Southeastern Legal Foundation, considered the ruling a big win for landlords not just in Texas, but across the nation: "The CDC attempted to use COVID-19 as an opportunity to grab power and the court rightfully corrected this egregious overreach," exclaimed Robert Henneke, counsel for the Texas Public Policy Foundation.
In addition to that ruling, Texas Governor Greg Abbott's announced on Tuesday, March 2, that he was lifting the "mask mandate" and approving the reopening of all business at 100% capacity. In doing so, he called for a swift return to a normalcy: "Too many Texans have been sidelined from employment opportunities. Too many small business owners have struggled to pay their bills. This must end. It is now time to open Texas 100%,"
Whether Judge Barker's ruling was purely ceremonial in nature (in an effort to put pressure on the CDC to end the moratorium - still in effect until March 31, 2021), or whether the opinion will spur a review of the federal government's widely-expanded use of the interstate commerce clause, the dispute is now headed to the Fifth Circuit Appeals Court -- as the Department of Justice filed an appeal on Saturday, February 27.
What is clear, however, is that patience is wearing thin, particularly when it comes to all things COVID. (These developments come as an estimated 10 million renters were behind on their rent in February and currently are at risk of being evicted.)
Source: https://www.cnn.com/2021/02/25/politics/judge-evictions-moratorium-unconstitutional/index.html