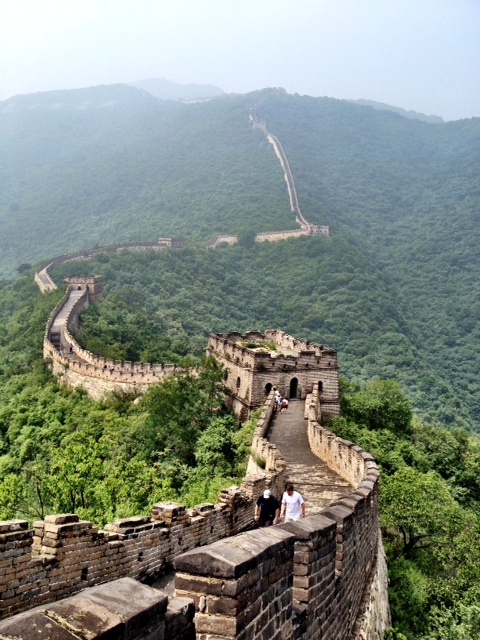 Asian Companies Lead the Real-Estate Game
In the ongoing race for world dominance (in which, admittedly, the United States has been lagging the past decade or two), it seems that Asia has nudged into the top spot in terms of a prized, tangible asset – real estate.
According to TradingPlatforms.com, 7 out of the 10 largest real-estate companies in the world are located in Asia, with the top 3 headquartered in what could be called its epicenter -- Hong Kong. Given that Asia is home to the largest share of the world's population, it follows that the real-estate market would be the most lucrative, with the Asia-Pacific region having a listed value of over $1.4 trillion dollars in real estate as of June 2020. North America trails in 2nd place, with $1.18 trillion in value.
Indeed, even with the pandemic's outbreak, Asian real-estate companies have still managed to not only stay afloat, but also experienced tremendous growth. For example, Hong Kong based Wheelock and Company -- the world's largest real estate financial institution with assets totaling $75 billion -- managed to grow its value by 52% last year, even though the pandemic caused a 45% decrease in real-estate investment volumes in the Asia-Pacific market for 2020. Wheelock, along with the other two Hong Kong based companies, have a combined asset portfolio of more than $200 billion. A more commonly known behemoth, Mitsubishi Real Estate Company (coming in at number 4 of the world's largest), is headquartered in Japan and has assets totaling more than $54 billion.
Asia's real estate gains does not end on that continent, though. Asian investors have also been purchasing more property in the United States than ever before. In 2019, China owned 191,000 acres of American farmland, equaling over $1.9 billion dollars. In addition, Chinese buyers accounted for approximately 25% of total foreign investment in U.S. residential real estate -- largely in California -- with Chinese investors cited as one of the main catalysts for the astronomical home prices throughout the Golden State.
Compared to U.S. holdings in Asian real-estate markets, the numbers are not even close. What is a bit more concerning, though, is the lack of media attention brought to this growing trend. News outlets in the United States seems to shy away from the fact that Asian investors, primarily China, are gaining more of a foothold in U.S. real estate. This is perhaps due to the close financial ties the People's Republic of China has with the top media companies, such as CNN, NBC, ABC, and Bloomberg News.
While America is still a capitalist-based system where -- if you have the money --you are free to purchase land just like anyone else, it is worth noting that too much foreign investment will likely have an adverse impact on our economy's ebbs and flows. And, if other countries eventually hold too much of our property, any leverage the U.S. may have in terms of international diplomacy and safeguarding national security will likely wane.
Source: 7 of the 10 Biggest Real Estate Companies in the World are From Asia - Top 3 Are From Hong Kong - Adam Grunwerg Site (tradingplatforms.com)