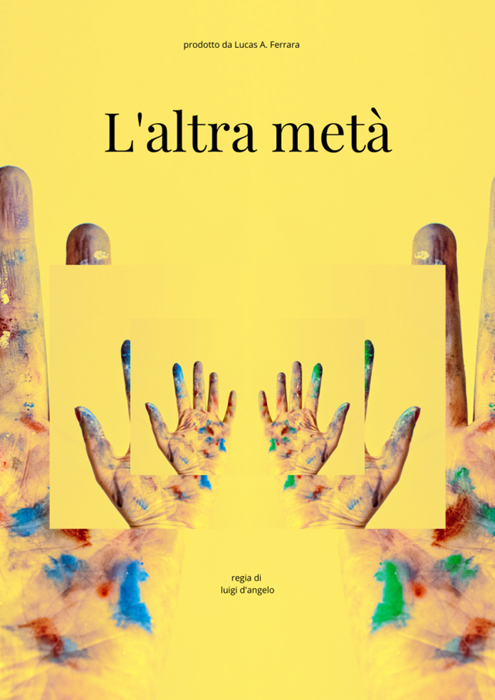 Friedrich von Schiller, a German dramatist, poet and literary theorist (1759-1805), famously observed, "There is no such thing as chance; and what seems to us merest accident springs from the deepest source of destiny."
My friend, Luigi D'Angelo, who has written and directed such award-winning films as "Sarah" and "Arthur Hotel," toys with the notions of "chance" and "destiny" in his latest film, "L'ALTRA META," or as we say in English, "THE OTHER HALF."
In this 20-minute short, which is a proof-of-concept for a possible feature film, an elderly artist agrees to a television interview as he is about to complete his final masterpiece; a work that will cap his illustrious career. While watching the program unfold on her TV screen, a young woman sees a clue of a possible connection to her long lost father. Is there a bond that unites these two strangers?
The only way to find out is by helping Luigi and his team get this film made. For a limited time, in exchange for your contribution to the project, you can receive behind-the-scenes updates and photos, an advance copy of the trailer, a postcard signed by select members of the cast and crew, a copy of the official poster, acknowledgement in the end credits, to associate or executive producer status.
To learn more, visit: https://igg.me/at/laltrameta/x#/
Destiny awaits. Take a chance on THE OTHER HALF.
To learn more about Lucas's other projects, check out his IMDb page.