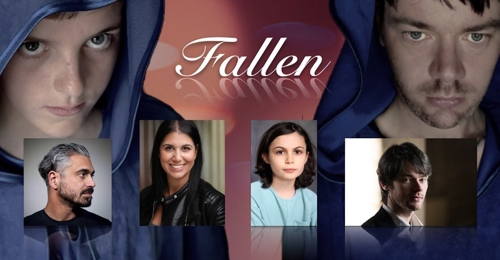 Did you know that being overly negative could kill you?
A study released about 12 years ago, showed that people who were optimists had lower incidents of heart disease and cancer-related deaths. Those that were more "cynical" suffered from higher mortality rates.
While the root cause certainly varies, cynicism typically arises when we feel frustrated or disillusioned with our lives, or develop a distrust of authorities or organizations. And, according to Psychology Today, it's often a "defensive posture" which we employ to "protect ourselves."
Interestingly, combating cynicism is the goal of Matthew Todd's latest film, FALLEN. In this new sci-fi/drama, our protagonists, Pete & Susan, are living a "life of bleak monotony." But the couple begins to question their dysfunctional belief systems when a child, suddenly and unexpectedly, appears at their doorstep. Strangely, the youngster claims to "come from a place where there is no suffering; a world that hasn't 'fallen.'" But could what they're seeing, and hearing, possibly be true?
To find out, you'll have to help support Matthew's crowdfunding campaign, where in exchange for a contribution you can receive an online link to the finished film, a video message from a member of the production team, a VIP ticket to the live (in-person) screening (in Scotland), a photo shoot with Paul Baichoo (London/Central Scotland), to special acknowledgements in the end credits.
To learn more, visit: https://igg.me/at/FallenFilm/x/24127123#/
Now is the time to rise up … and follow FALLEN!
------
To check out some of Lucas's other projects, please visit: https://www.imdb.me/lucasaferrara