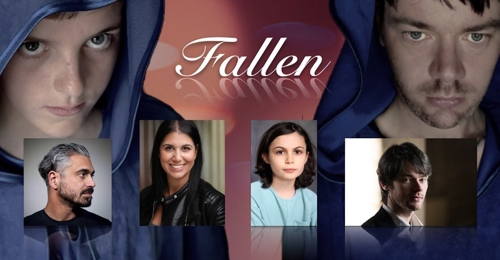 In Matthew Todd's latest film, FALLEN, our protagonists, Pete & Susan, are living a life of "bleak monotony."  It is only when a young child unexpectedly appears at their doorstep, and speaks of a world where beings haven't "fallen," that the the couple begins to question their existence.
Crowdfunding for this compelling sci-fi/drama is currently in the final stages and is at about 61% of their desired goal.
For the next 6 days, only, a contribution will score you a link to the finished film, a video message from a member of the production team, a VIP ticket to the live (in-person) screening (in Scotland), a photo shoot with Paul Baichoo (London/Central Scotland), to special acknowledgements in the end credits.
To learn more, visit: https://igg.me/at/FallenFilm/x/24127123#/, and allow yourself to fall under it spell ....
To view some of Lucas's other projects, please visit: https://www.imdb.me/lucasaferrara