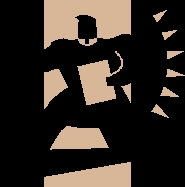 What Makes the Market Tick?
Real estate has long been one of the country's most sought-after, tangible assets. Although subject to temporary corrections every couple of decades, holding property -- or developing, flipping, or leasing it – tends, for the most part, to be a profitable long-term proposition.
But the ugly reality is that the real-estate game is anything but simple, and a laundry-list of factors can come into play when evaluating any one deal, let alone those that govern the market as a whole.
To help with this momentous task, "The Counselors of Real Estate" -- an association comprised of 1,000 leading real estate, financial, legal, and business advisory professionals – released a list analyzing the top ten issues impacting real estate today; shedding light on some of the not-so-obvious factors which both help and hinder housing markets across the nation.
The first, and most prevalent, issue has been the shift to remote work in the wake of the pandemic. Throughout the last 14 months, large cities across the U.S. have experienced a mass exodus of workers fleeing the crowds and high rents for more rural and suburban areas.  After all, if an internet connection is all that's needed, why not do your job while lounging at the beach or by the pool?
Even as many workers now return to the office, (32% on average as of June 18th), they're doing so cautiously, with many COVID precautions remaining in place. So the need for more open, flexible-work spaces has risen, albeit with far less of a work force – a hard sell for profit-hungry landlords who have taken eviction moratoriums on the chin since last year. But with the substantial workforce reduction, shouldn't all employers be embracing a work-from-home model? The results are mixed. Many employees are now negotiating for a hybrid workweek model, and only time will tell if this phenomenon will be a short-term shuffling, or the new standard. Whatever the scenario, the ripples are being felt throughout the real estate realm.
Technology has also proven to be a major catalyst that's been shaking up the market. While previously a more primitive, face-to-face industry, brokers have been forced to abandon their pen and paper for platforms and apps which help clients locate deals, transfer property, and act as intermediaries for landlords and tenants for all things from credit checks to security deposits. This technological integration has been long avoided, as there was not much incentive for deal makers to use the latest software innovations, until now. However, as the Millennial-dominated market now requires greater connectivity, security, and trust throughout these processes, it has become a necessity for "old dogs" in the market to get up to speed in order to gain an edge on the competition … lest they be left behind.
Another (perhaps less-noticed) factor is the increasing polarization of U.S. politics. With the demand for new construction at an all-time high, incessant fighting on Capitol Hill over immigration policies has had a direct effect on the ability of contractors and developers to churn out new homes. Indeed, even before COVID, many large-employer real-estate entities (such as hotels, restaurants, and office buildings) had high occupancy profiles for immigrant workers which they were unable to fill. Political friction inevitably leads to stalling and inaction (as well as misdirected resources), which in turn diminishes yield. No matter what side of the immigration debate you may be on, the migrant workforce is instrumental in the construction process, and when those numbers dip, so does productivity and the production of new homes.
Other factors include the rising popularity of ESG (environmental, social, and governance) initiatives -- as the push for greener alternatives to construction methods and reduced carbon emissions become increasingly more important – they, too, impact supply and demand.
Real estate is not only a representation of individual status and wealth, but of societal health, and is also a pretty accurate indicator of good or bad times to come. So, next time you're looking at those listings on Zillow, remember that there are quite a few factors at play which affect the price of property or the cost of a new home.
Source: https://www.cre.org/external-affairs/2021-22-top-ten-issues-affecting-real-estate/