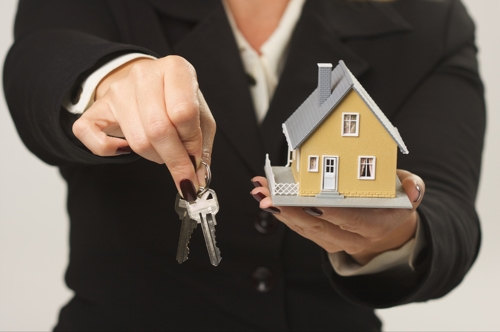 Coolin' Off in the Summer
As the weather heats up, housing markets across the U.S. may be cooling off.
It's no secret that, over the last few months, key markets across the nation have hit record-breaking numbers in terms of median values, home showings, and offers per listing. But soon, frantic home buyers may be able to breathe a much-needed sigh of relief, as a few emerging reports suggest that the housing market, as a whole, is tempering from its recent hyperactive state.
Spurred by pandemic-related construction shortages, low inventory, and a primed millennial market, buyers engaged in bidding wars have had little choice but to resort to rash decision-making (like quick, all-cash offers above asking price with no contingencies). These antics, among others, have driven up home prices substantially over their actual market value – so much so that buyers are now getting turned off and are starting to realize that waiting out the storm may be the better option.
Fannie Mae's "Home Purchase Sentiment Index" which analyzes monthly market behavior, reported that in June of this year, some 64% of respondents felt that it was a bad time to buy a home in the U.S -- up from 56% in May. Additionally, 77% said they believe it's the right time to sell a house. Both polls quoted pricing and affordability as the main factors.
So do the numbers match the sentiment? Well, according to ShowingTime, although there were 64 markets across the U.S. still averaging double-digit showings per listing in June, that number was down almost 50% from May, when 113 markets had the same average, and April, when a whopping 146 markets were in double-digit territory.
ShowingTime's President Michael Lane clarified what this leveling off means moving forward: "Showing traffic is still above last year's levels – other than in the Northeast, where it is down 3 percent from last year – though we saw a quick month-to-month drop in the number of showings per listing in June, showing an uncharacteristically rapid slowdown in real estate demand coming into the summer. This is likely to cause an increase in inventory levels in the coming months and ease the upward pressure on real estate prices that has pushed them to historic highs over the last 12 months."
Inevitably, what goes up must come down. And while buyer demand is still high when compared to this time last year, it's safer to see this monthly downward progression trending in an incremental, stabilized way -- lest we face another market-bubble crash the likes of which we haven't seen since 2007-2008.
Source: https://www.showingtime.com/blog/june-2021-showing-index-results/