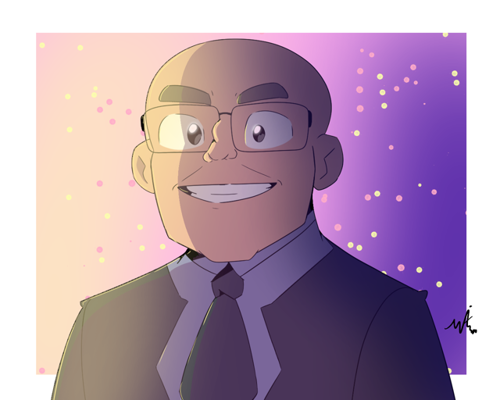 Bob's World – a cartoon series which tracks the intergalactic adventures of two brothers – is the brainchild of 16-year-old animator and artist, Wisdom Nunn.
After an extremely successful crowdfunding campaign, Wisdom has announced that Episode 2 will be released on July 17, 2021, and you may remotely recognize someone that makes a brief appearance in the cartoon.
Because the individual in question is in dire need of some cosmetic surgery, we will not identify him by name, at this time. But check-in with us around the 17th for an update.
In the meantime, you can catch Wisdom's first episode here: https://youtu.be/dcLr_Zq92GY
Onward!
---
To learn more about some of Lucas's other projects, visit his IMDb page.
---
UPDATE: Episode 2 of Bob's World has been released!   You can catch it here: https://youtu.be/RsLf_6W_hyM or in the window below.
(And, no, you won't find me in it. Apparently, my nose is so big, they couldn't squeeze me in. But, maybe, Episode 3 ....?)