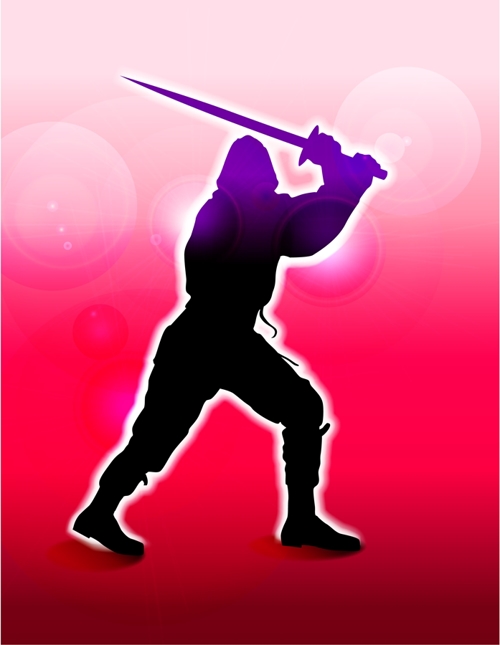 What happens when you combine sensuality with savagery?

Well, you get, "NO GIRLS IN THE DOJO," a new short by the extremely prolific and talented writer-director, Alps Lifee.

It's one of my first "action" films, and the first that's based on "Eskrima," the traditional martial arts of the Philippines. A combination of Eastern and Western fighting methods, "Eskrima" comes from the Spanish word "esgrima," which means "fencing" or "sword" – as weapons, such as sticks, knives and other objects are typically used.

DOJO stars Hannah Knight and Ermar "Alex" Alexander -- two incredibly athletic, and versatile actors -- whose skills, in my view, are unparalleled. Hannah recently appeared in Blake Ridder's YouTube series, "C600: The Infiltration," and plays a principal role in the feature film "It Feels Like Home," which is scheduled for release in 2022. Also watch for her in "The Treasure of the Chinese Seas," which will begin filming next year.

Alex has an incredibly long and impressive array of credentials, and there's no way I can do him justice here. But of note, he is a 6th Degree Black Belt, a certified instructor/trainer of Eskrima, and is a top fighter in Sports Kickfighting, with some thirty-six (36) British, and eight (8) World/International, championships. (You can also catch him in such major motion pictures, such as "The Equalizer," "The Book of Eli," and the "Jason Bourne" movies.)

In a nutshell, DOJO is about a young woman who seeks to avenge her mother's murder. If this raw rehearsal footage (taken with an iPhone) is any indication of what the final product is going to look like, then you'd better fasten your seat-belts, my friends! You're about to embark on one heck of a ride!

Stay tuned for updates.

-----

To view a list of some of Lucas's other projects, click here.