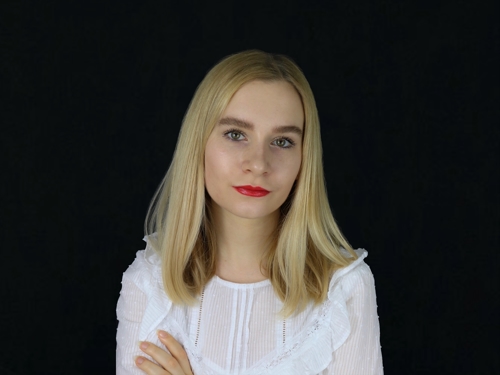 I first met Ella Greenwood -- actor, filmmaker, and founder of a London-based film studio called Broken Flames Productions -- about a year or so ago, as she was promoting a crowdfunding campaign for her short film, SELF CHARM, which stars BAFTA Winner Bukky Bakray ("Rocks").
In furtherance of her mission to increase public awareness of important mental-health issues which impact millions across the globe, Ella has set out to develop a slate of films. And because I found her work so inspiring, I offered to align with her.
Under her company's umbrella, we have recently completed production of two additional projects, "Why Wouldn't I Be?," starring Harry Collett ("Doolittle") and Elizabeth Berrington ("The Nevers"), and, "Better Get Better," starring Elisha Applebaum ("Fate: The Winx Saga").
And if that weren't enough, Ella recently announced the formation of a film fund, where aspiring creatives can have their scripts reviewed by a panel of industry professionals. That group will then cull through all the materials and help determine which of the submissions will get made into an actual film.
Subject to the governing terms and conditions, beginning July 20, 2021 (and ending August 19, 2021), writers may submit pitch decks, and original (previously unproduced) scripts of up to fifteen pages, that have a mental health focus, via the Broken Flames website.  (Additional information can be found there.)
On Saturday, July 17th, Ella appeared live for an interview on Great Britain News to discuss her accomplishments, goals, and the film fund's formation. (She also dispensed some helpful advice to creatives who seek to enter the industry.) You'll find an excerpt below, and can view the full segment on the GBN wesbite.
Onward, Ella!
You are NOT a "rising star."  You are already stellar!
----
To view a list of some of Lucas's other projects, click here.