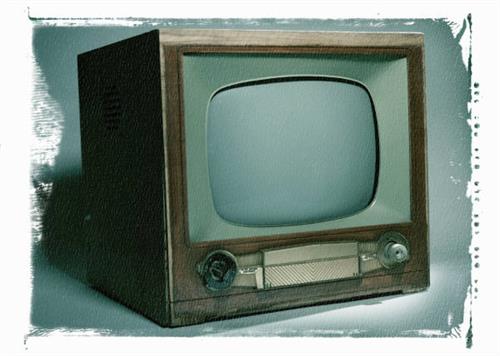 Former Fox Reporter Seeks to Redeem Reputation
Ed Henry, a former Fox News host and White House correspondent, has had a rough year. After facing allegations of sexual misconduct and abuse last summer, Henry was fired from Fox, and lambasted by competing media outlets and hundreds of thousands of people on social media.
But it seems he is now ready to push back. In an effort to vindicate his name and reputation, Henry recently filed lawsuits against major news networks, radio stations, and a number of Twitter users, for defamation -- seeking not only damages, but an opportunity to recount his side of the story.
In his main suit against Fox News, and its CEO Suzanne Scott, Henry admits that he and his accuser, Fox Business producer, Jennifer Eckhart, did have a consensual sexual affair which ended in 2017. However, last year, Eckhart publicly alleged that Henry "violently" raped her – an accusation he vehemently denies. Since then, Eckhart's suit against him has faced some problems, including conflicting accounts offered by other victims named in her suit, as well as inconsistencies as to when the station became "aware" of the purported misconduct.
Henry's defamation suit claims that, in addition to being wrongful, it is his belief that his termination was effected so that Scott could "burnish her image as a tough, no nonsense female executive who cleaned up Fox News.…" But Henry claims that, in actuality, Scott had been complicit in allowing sexual affairs to take place among top executives -- including covering up an alleged affair between the network's president, Jay Wallace, and a subordinate. Henry claims he was used as a scapegoat to "divert attention away from [Scott's] own sordid history at Fox News."
Henry's attorneys are confident that, once the case progresses to a judge and jury, the truth about the underlying events will be revealed, along with what Henry believes to be a more accurate portrayal of the culture at Fox News under Scott. Henry contends that he submitted texts, emails, and other exonerating material to Scott during the network's internal investigation, but that the effort was all for naught. Now, Henry's lawsuit warns that he will seek to "bypass any nondisclosure agreements" signed by current or former Fox News employees (alluding to those individuals that may have direct information as to the truth of the accusations) by issuing subpoenas and forcing them to testify. In response to the network's denial of Henry's recent claims, his attorney Ty Clevenger, expressed readiness to expose any inaccuracies during trial: "[Jay Wallace] can say whatever he wants in a press release. Let's wait and see what he says when he's under oath."
Henry also filed two other defamation suits against NPR radio host, David Folkenflik, and CNN's Alisyn Camerota and Brian Stelter. Further, a suit was lodged against several Twitter accounts (many of which are unidentified individuals) stemming from the barrage of accusations, hateful comments, and threats directed at Henry and his wife over the last year.
Jonathan H. Newman, a senior partner at Newman Ferrara, noted that "Mr. Henry is sending a very clear message that there are ramifications when false statements are posted on the internet or are otherwise publicly disseminated. While people these days are quick to judge, restraint is always called for, particularly if one doesn't have access to all the pertinent facts, or if we haven't heard all sides of the story."
* * *
Source: https://www.nbcnews.com/business/business-news/former-fox-news-host-ed-henry-sues-network-ceo-defamation-n1272935
* * *
To view a copy of one of Mr. Henry's complaints, please click this link.