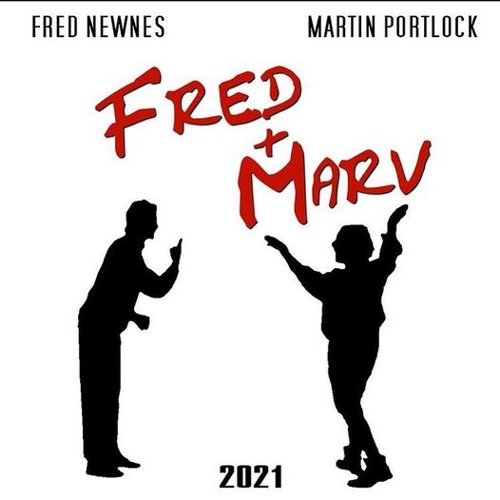 Are you into "buddy comedies?"
They usually involve two people who get into all sorts of trouble. Some of the classic movie duos were Laurel & Hardy, (Dean) Martin & (Jerry) Lewis, and (Richard) Pryor & (Gene) Wilder.
With the passage of time, this genre has basically faded away.
So, I was enticed when Martin Portlock, a UK actor, writer, and director, announced the creation of a new series, called Fred & Marv -- an homage to the buddy flicks of old. He notes that our protagonists, "struggle with life. They are thrown into a hurricane of fortune and punishment. With their newfound friendship, they will come together to face the evil Mrs Hefler in a never-ending battle for freedom."
Martin's goal was to create something that was "easy watching, funny and all-round and entertaining. These days you can't watch anything mid-season as you get lost in the story. That's the beauty of Fred and Marv, each episode is its own entity. It also has lots of nostalgic references and that's cool."
What would be super cool is if you could help support the project's crowdfunding campaign, where in exchange for a contribution you can procure an Instagram shout-out, a Zoom call with the creator, or an acknowledgment in the end credits as producer or sponsor.
To learn more, please visit: https://igg.me/at/fredmarv/x#/
American wrestler, Adam Coles, pertinently observed, "The only thing cooler than having a dream, and accomplishing that dream, is getting to do it with your buddies."
Come on. Let's do it, together!
-----
If you'd like to hear more about Blake Ridder's new horror film, THE MANOR, please visit: https://igg.me/at/manor/x#/
----
A list of Lucas's other projects, can be found on his IMDb page.