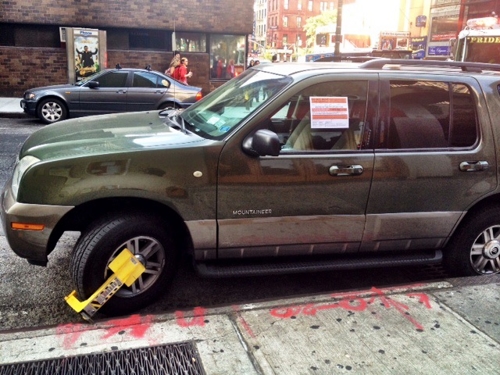 Ride Sharing is Caring
As cities throughout the United States prepare to distribute the COVID-19 vaccine, an ongoing debate is how to efficiently and safely distribute the vaccinations to an overwhelming number of people. The logistics are particularly important when it comes to addressing vaccinations for the elderly and "at-risk" populations, who may be much more susceptible to contracting the disease and suffering life-threatening complications.
In an impressive stroke of genius, Jersey City, New Jersey, announced a new partnership with the ride-sharing app Uber, which will afford qualified individuals free rides to and from COVID-19 vaccination sites. The Mayor of Jersey City, Steven Fulop, announced that the initial focus will be on supporting front-line healthcare workers and senior citizens over the age of 75 through Phase 1B of the U.S. government's vaccination plan. "I'm extremely grateful for Uber's generosity, which will ultimately encourage more people to get vaccinated early," said the 'sixth borough's' mayor.
Per the agreement, Uber will provide 12,000 free round-trip rides during Phase 1B, with the goal of protecting at-risk passengers from the likelihood of contamination via mass transit. Once operational, the Uber app will allow riders to select a option indicating they need a free ride to and from their vaccination site. For those without the app, Uber is creating a dedicated "Health" platform that will allow health care professionals to book rides for qualified passengers. As soon as Phase 1B commences at the federal level, Jersey City will make available a vaccine scheduling portal through the Department of Health and Human Services so residents can arrange to obtain their shots.
The ride-sharing platform has taken the nation by storm due to its convenience and ease of use, and recently has made a point of urging their drivers to help slow the spread of COVID-19, with most vehicles now equipped with plastic barriers between front and back rows, hand sanitizers and wipes, and mandatory mask-wearing restrictions. A spokesperson for Uber: New Jersey, Alix Anfang, noted, "Leveraging our platform to help communities and small businesses during the pandemic has been our company's primary focus in recent months and this groundbreaking partnership with Mayor Fulop and Jersey City fits that mission perfectly."
If the Jersey City partnership works well, Uber may expand the service nationwide.