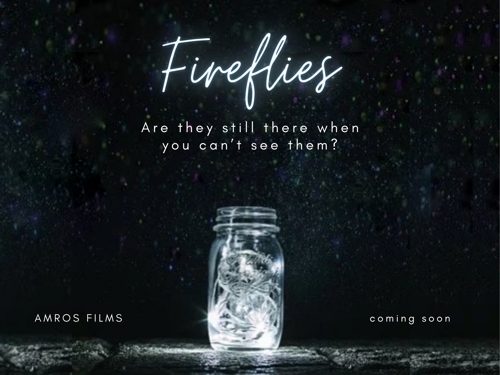 Few insects are more admired than fireflies, or "lightening bugs" – which are neither bugs nor flies. They're actually beetles which can produce light to attract prey and partners.
Some say the illumination reminds them of the "wonders of childhood," or the "magic in all things." Others believe these creatures inspire us to "shine" and to find joy in the mysteries and power of life.
So, when I heard AMROS FILMS was producing a new film, called "Fireflies," the name caught my eye. But in this story, we follow our protagonist's downward spiral after the loss of his spouse. A year after her death, his two children meet their dad for dinner, and find his home in disarray and cognitive abilities impacted.
According to the creative team -- Annie Rosenberg (writer) and Matthew Stannah (director) -- who are based out of Astoria, Queens (New York), the film explores "how death affects us, our ability to think rationally, and our relationships with those around us."
Will their estranged characters find redemption (or, at least, some form of illumination), or will they descend further into darkness?
To find out, you'll have to contribute to the ongoing crowdfunding campaign, where for as little as $10, you'll be acknowledged in the end credits. For a bit more, you'll receive a signed poster, early viewing access, "producer" or "executive producer" status, or you can even pick up a role in the film. For additional information, please visit: https://www.indiegogo.com/projects/fireflies-independent-film/x/24127123#/
It would be terribly jarring, if you didn't help unleash these "Fireflies."
Join me in supporting this compelling project, today.