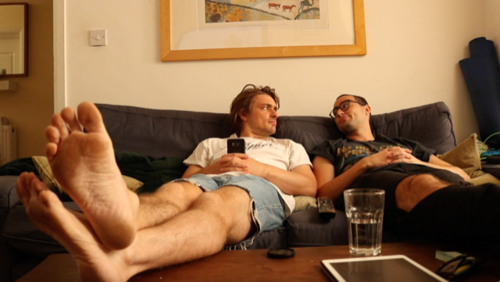 Do you enjoy film?  How about theatre?
Put the two together, and you end up with "The Chronicles of Us (and Other Stories)."
Henry Thompson and Anthony Marulanda-Carter, the creative duo behind HA! Productions, are set on establishing a comedy empire. And to that end, they've written a bunch of hilarious bits which they hope to turn into a short film.
Described as "sketches and longer comedy episodes that are purely silly to their core," the guys promise a "non-traditional sketch show" filled with some "scares," "tears," and plenty of laughs.
Of course, all they need now is some non-traditional funding, which is why they've started a crowdfunder where in exchange for your contribution you can choose from such perks as, getting follows from the guys on Instagram and Twitter, receiving a copy of the film, script, blooper reel, and/or 35mm photo reel, select a costume of your choice, have a joke delivered (UK only), get an actual live 30-minute performance by the team (travel and accommodations, extra), or, you have your name or logo branded onto Ant's "bum or calf."
To learn more, please visit: http://kck.st/3pIb0m2
Now Henry swears that the large red mark you see on his neck in the accompanying video isn't a "hickey" (or "love bite").
To that, I say ... HA!