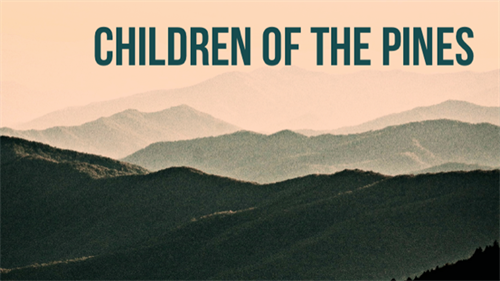 There are loads of studies on why we enjoy watching horror flicks.
According to the pundits, people not only revel in the "tension," but can find comfort in the story's "unrealism." (Since we know that what's being depicted is "fake," many aren't repelled or overly threatened by the violence they may be witnessing on the screen.)
But be afraid .... Be very afraid. Because "Children of the Pines," a feature-length "surrealist horror film," written and directed by Tampa-based Joshua Morgan, and starring Danielle J. Bowman, is setting out to break the mold with its unique look at self-worth, relationships, and family bonds.
In this story, during the course of a school break, our college-age protagonist returns to her hometown and childhood home only to discover some unexpected changes and extremely unsettling behaviors. Will she escape unscathed?
While the project's prior crowdfunding campaign had a successful run, additional funds are now needed to help cover travel expenses, costs to feed and pay cast and crew, and festival entry fees. To that end, in exchange for your assistance, the team is offering an array of perks which include: a digital copy of the film and/or script, a signed poster, a t-shirt or sweatshirt, behind-the-scenes images, attend a virtual table read, have a Zoom call with the cast and crew, get your product placed into the body of the film, have your name stitched onto a character's army jacket, to special acknowledgments in the end credits.
To learn more, visit: http://kck.st/3qOhOim
Have no fear about contributing to this worthwhile quest.
Join me in making a pledge, today.