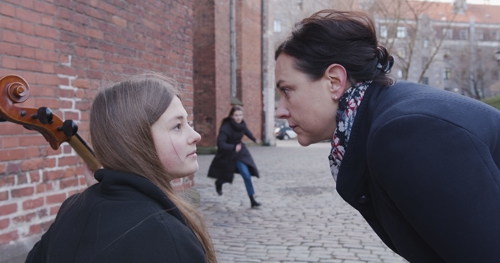 The primary goals of every good teacher should be to help their students grow ... and succeed.

But what if there's a hyper-focus on achieving that success, particularly in competitive contexts -- like sports or music -- where the desire to "win at all costs" can override the altruism and become an unhealthy obsession?

That is the premise of "CELLO CONCERTO," a new film written and directed by Marta Kalnina. Inspired by Marta's training with a "monstrous" cello instructor, the film explores what can occur when the psychological needs of an educator are left unaddressed and examines the dysfunction that arises when the quest for accolades and awards becomes the driving force.

Even though film financing in this economic climate is no small feat, the team's crowdfunding campaign is progressing quite well. But it can still use some assistance.

For a limited time, in exchange for a contribution to the project, you can receive exclusive content, stills, early access to the film, a hand-drawn pencil portrait, a tote bag, behind-the-scenes footage, to acknowledgements in the end credits.

To learn more, please visit: https://www.kickstarter.com/projects/celloconcertofilm/cello-concerto

Why not start the year on a high note?

Help "CELLO CONCERTO" score some funding, today.