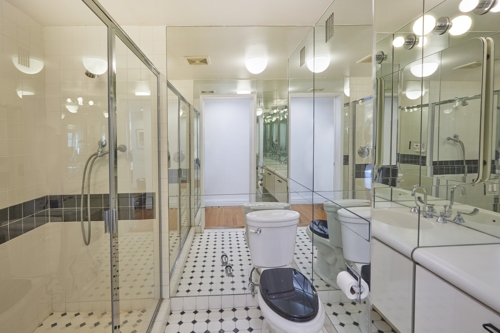 Joan Collins's Manhattan Pied-a-Terre Is Up for Grabs!
The incomparable Joan Collins -- famed English actress and appointed Dame -- has her Manhattan co-op up for sale, just in case you're looking, or know someone who may be interested. The asking price, though, for this pied-a-terre is nothing to scoff at, as the Dynasty star's three-bedroom, three-bathroom pad, located at 110 East 57th St., is going for a regal $2.095 million.
Collins began her career at the age of nine, and over the past 70+ years has appeared in hundreds of productions -- ranging from blockbuster movies, award-winning television series, to critically acclaimed Broadway shows. Throughout her longstanding career, she has brushed shoulders with the likes of such Hollywood legends as Robert Mitchum, Bing Crosby, and Elizabeth Taylor, among many others. Currently, Collins is best known as a philanthropist, such that in 2015, Queen Elizabeth II appointed her a Dame, the female equivalent of a knight, in recognition of her charitable work.
Collins purchased the NYC apartment with her fifth-husband, Percy Gibson, back in 2002. They had listed it on the market a couple of times, although apparently had second thoughts -- with the prospect of leaving Manhattan too heartbreaking to sign it away. Now, however, at the age of 81, Collins is ready to pull the trigger and retire to her home in St. Tropez, France, where her illustrious yacht is docked directly outside.
The Dame's Manhattan residence sits on the 8th floor of the Dorchester, a post-war, white-glove building constructed in 1957 -- equipped with concierge service, fitness center, and parking garage. The apartment sports two master suites, lots of sunlight, and some sixteen (16) closets. The building sits a few blocks from Central Park South – a location known for its eclectic dining and entertainment scene.
Carolyn Weiner-Trapness, of Brown Harris Stevens, currently holds the listing, and photos of the extravagant apartment can be found here:
https://www.dropbox.com/sh/4z0u0kbh41falcr/AADBNIIkw9aA-vpfMpudRmgza?dl=0
But here's a preview: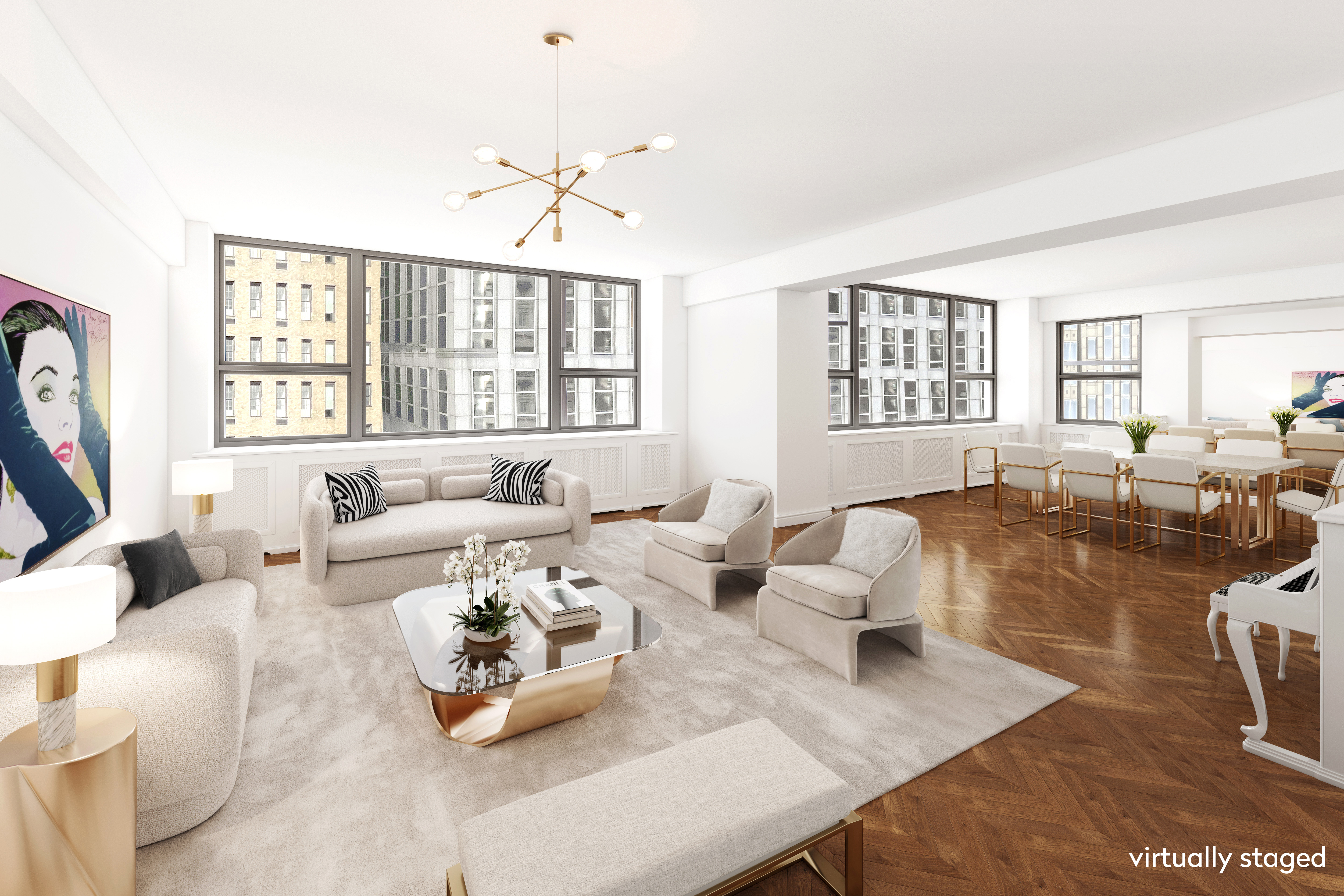 Link to: https://www.toptenrealestatedeals.com/weekly-ten-best-home-deals/home/dame-joan-collins-lists-manhattan-pied-a-terre
Photos: https://www.dropbox.com/sh/4z0u0kbh41falcr/AADBNIIkw9aA-vpfMpudRmgza?dl=0
YouTube: https://www.youtube.com/watch?v=GyzcxO9idyQ
Photo Credit: Brown Harris Stevens
YouTube Credit: Sean Evans, @evvo1991 backtothemovies.com/
Source: TopTenRealEstateDeals.com