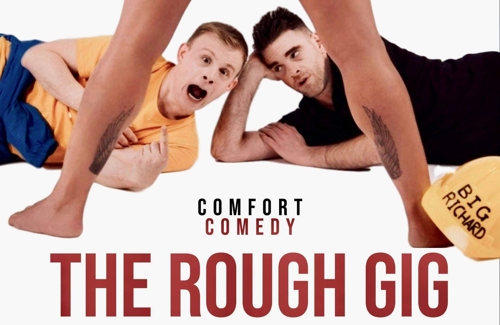 Back in 2006, Bon Jovi released a song, called, "Who Says You Can't Go Home?," and the lyrics went something like this: "Who says you can't go back? Been all around the world and as a matter of fact. There's only one place left, I want to go. Who says you can't go home?"
But "going back" isn't always idyllic or problem-free, which is why I was immediately attracted to "The Rough Gig," a short film written by Ryan Hill, and directed by Dana Ben.
It's a new British "'comfort comedy' loosely based on true events." The story is about a successful stand-up comic, who after establishing a career founded on ridiculing his hometown's quirky characters, is asked to return home to perform in a local show for "old time's sake." While what ensues can only described as utter chaos, the team correctly notes, it's a "perfect people-pleasing tonic," for a world in dire need of distraction and laughs.
What the creators could really use right now is some cold hard cash to complete the movie's post-production stage. And, for a limited time, in exchange for your contribution to their crowdfunding campaign, you'll receive a customized thank you video, an autographed poster and/or script, a CD of some cheeky songs performed by "Peter the Vicar," a pair of premier tickets, an autographed prop from the film, to your very own clapper board, and/or even some special acknowledgment in the end credits.
To learn more, please visit: https://greenlit.com/project/rough-gig​
Let's bring home the bacon ... .and help "The Rough Gig," today!