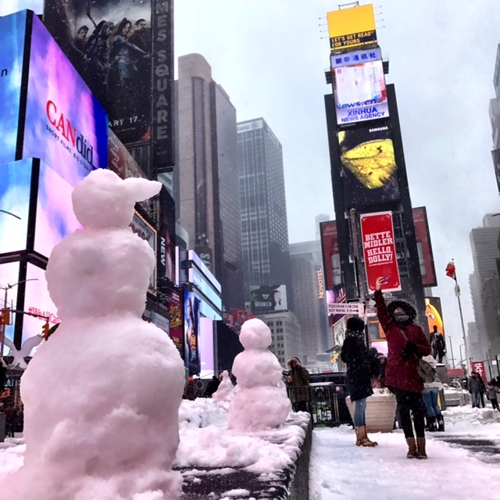 COOL OFF AT THE SHORTHILLS MALL
You may have seen your favorite pro-athlete stepping into one of those futuristic-looking "cryosaunas" (that look like they came straight out of a sci-fi movie) and thought, "Wow, that looks cool!"  (Literally and figuratively.)
Well, thanks to the good folks at Newmark (a major commercial real-estate advisory firm), you'll find the first retail cryotherapy studio in a New Jersey shopping mall -- The Plaza at Shorthills.
Cryotherapy, an "extremely low temperature" medical treatment for tissue and muscle injuries, has -- until now -- only been available in professional and medical settings. Over the last few years, the treatments have been touted by Olympians (like Usain Bolt), ball players (like LeBron James, Stephen Curry, and the late Kobe Bryant), and even pitched on Shark Tank (procuring a lucrative deal from real-estate mogul Barbara Corcoran). And while most of the general public has been denied access to its purported benefits, franchisor Alia Alston is now in the process of rolling out some 41 locations throughout the U.S., and is offering retail cryotherapy for the masses.
"Icebox Cryotherapy," founded by Alston after a serious car crash that introduced her to the radical treatment, has (with Newmark's help) opened the 1,400 sq. ft. store in the very affluent New Jersey township of Millburn – a perfect place for the high-end wellness market. "The service and wellness sectors continue to evolve, being both economical and luxurious, and cryotherapy is a fine example of a luxury service that is thriving," says Dean Tselepis, managing director at Newmark's Rutherford, NJ office and coordinator of the Icebox deal.
Newmark is offering Icebox a national platform to help expand franchise efforts and hopes to make retail cryotherapy treatments significantly more mainstream. In an impressive (and needed) pivot away from the old retail paradigm where vendors hawked products, Newmark sees significant upside to having service providers anchored in their retail locations. (Because contrary to popular belief, not everything can be shipped to your doorstep. Not yet, anyway.)
As a non-invasive treatment, with a lot of marketing and quite a few success stories, cryotherapy centers are poised to make a strong impression right out of the gate, and could eventually turn into a highly-sought-after alternative for individuals who suffer from chronic pain caused by a wide range of conditions and injuries.
Source: https://rew-online.com/newmark-retail-team-brings-first-cryotherapy-studio-to-region/