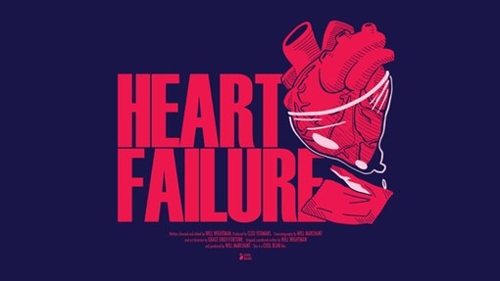 With the world mired in utter chaos (thanks, in large part, to COVID) … what are young people supposed to do?
Well … how about banding together and creating a musical short film that captures the millennial angst?
"Heart Failure," written and directed by Will Wightman, examines the high and low points of a relationship. As Will notes, "It's an honest and funny look at the realities of millennial dating and how the expectations of 21st century 'relationship goals' affect us. In the end, the film reflects on self worth, intimacy and human connection." He added, "More than anything else though, it's about trying to have a good time even when things aren't going great."
What IS going amazingly well is the film's Kickstarter campaign, which has already exceeded its original goal. But in order to enhance the quality of the finished product, additional funds are still needed. And to that end, in exchange for a contribution, you can receive a shoutout on social media, exclusive artwork, a digital poster, soundtrack access and download, a "sneak peek" of the film (before its official premiere), to a special acknowledgment in the end credits.
To learn more, please visit: http://kck.st/3oKBuSP
Now don't be heartless.
Help induce Will Wightman's "Heart Failure!"