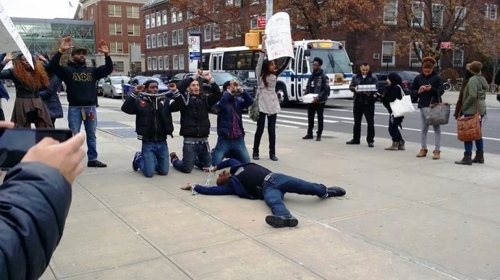 Battling Injustice with Old Law
The NAACP and Mississippi Congressman Bennie Thompson are suing former president Donald Trump for the latter's alleged involvement in the January 6, 2021 Capitol riot, which left 5 dead -- including 1 police officer. Not surprisingly, Thompson (who was present during the riot) along with other Congress members expected to join the suit, are seeking retribution for the carnage, which clearly had an adverse effect on America's sense of safety and confidence in the American political system. What is surprising, however, is the legal avenue being used to pursue that claim – the Ku Klux Klan Act of 1871 (formally known as the Civil Rights Act of 1871).
The suit alleges that Trump, along with his longtime cohort and legal advisor Rudy Giuliani, conspired with extremist groups such as the Proud Boys and Oath Keepers to use "intimidation, harassment, and threats" to disrupt the Electoral College vote on January 6, in the hopes of preventing the confirmation of President Joe Biden.
The Act, originally instituted post-Civil War to combat Klan members from intimidating members of Congress and freed slaves, had been shelved for over a century after the Reconstruction Era. In the 1980s, however, an esteemed civil rights attorney by the name of Randolph McLaughlin put the Act back on the map, when he used that law as the basis of a federal civil lawsuit against members of the Justice Knights -- a faction of the KKK -- who had driven through a Chattanooga neighborhood burning a wooden cross and firing shotguns. McLaughlin successfully secured a $535,000 verdict for five physically-injured victims.
Now a professor at Pace University School of Law, and Of Counsel to Newman Ferrara, McLaughlin confirmed the significance of the Act in today's world, as disheartening as its current application might be: "This statute was intended to give African Americans and those who supported the freedom efforts a federal cause of action, a right to a lawsuit for the deprivation of rights protected by the statute …. I do believe that this statute is perfectly fitted to deal with the problems that were exhibited on Jan. 6, before Jan. 6, and will be inflicted on the community after Jan. 6. I'm thrilled that my colleagues at the NAACP have taken this up, because if we don't do something, this will happen again, or worse. I think this is a wonderful, wonderful opportunity for lawyers to be creative, get some justice, and shut down neo-fascism."
The lawsuit alleges that Trump mobilized supporters and armed protesters by repeatedly asserting the election was "stolen," and thereafter did nothing to cool down the polarizing rhetoric. While the lawsuit seeks "unspecified monetary damages" against Trump and Giuliani, and may not ultimately result in a verdict against the former president, Thompson and the NAACP hope the suit will serve to quell any similar violence in the future.
Source: https://www.nbcnews.com/news/nbcblk/how-1871-ku-klux-klan-act-being-used-latest-trump-n1258132