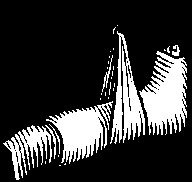 FINANCIAL HARDSHIP ... WHAT?
A nationwide poll surprisingly reveals that some commercial real-estate brokers reported increased revenue in 2020, despite the pandemic.
According to a December survey conducted by Apto, a commercial real-estate broker software company, 34% of brokers made more money in 2020 compared to 2019. While that percentage is lower than the prior year's results (where 58% of brokers reported higher year-over-year income), it is still a remarkable outcome that a third of the respondents managed to come out ahead in a year that witnessed an unprecedented public health and financial crisis.
"It's expected in our industry that brokers can do well in good times and in bad, whether investors are buying or selling or adding or shedding space," said Tanner McGraw, the founder of Apto, who once used to be a broker himself. "In this environment, it's surprising in some ways that anyone made any money."
It should come as no surprise that the survey also found that the overall volume of commercial real-estate transactions fell in 2020, with 57% of the respondents reporting that they completed fewer deals than they did in 2019. But, despite the far-reaching effects of the coronavirus pandemic, brokers generally appeared to be optimistic about the future, with 75% predicting that 2021 would be more profitable for them.
Said McGraw, "It's a testament to the resilience, fortitude and technological aptitude of brokers that they were able to adjust to the situation, carry on and in many cases succeed nicely despite the pandemic. I'm hopeful as are the brokers surveyed that we've hit the bottom economically and that 2021 will be a better year for everyone."
SOURCE: https://rew-online.com/how-the-pandemic-has-been-a-pay-day-for-some-lucky-cre-brokers/