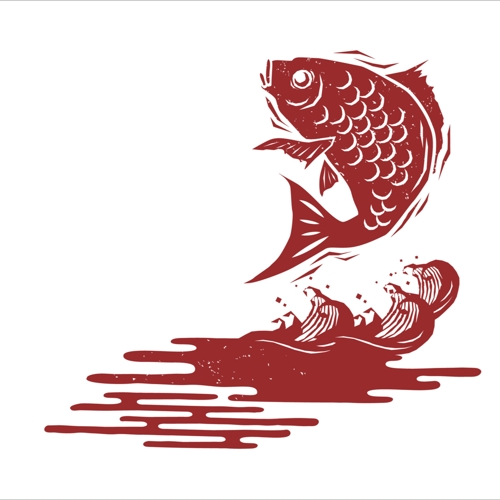 Named one of the "top chefs in the country under 30" by Zagat, and an Emmy Award winner for his cooking series, Chef David Bouhadana has developed a mini-empire -- with restaurants in Chicago, Jersey City, Miami (Versace Mansion), and Pompano Beach. You'll find his NYC restaurants at the Limelight Church in Chelsea, the Sanctuary Hotel in Times Square, and at Hotel 3232 in Nomad.
Fortunately, he has a offshoot called "SUNSET SUSHI," at 2433 N Federal Hwy, in Boca Raton, Florida, and that's where we found ourselves enjoying an intimate "omakase" [お任せ] – a Japanese meal where you leave all decisions in the chef's hands. (As previously noted, this dinner ain't cheap. Expect to fork over at least $150 per person, before tax, tip, and any extras.)
Price notwithstanding, as you can see from our prior entries, we were having a gastronomic blast at Chef Bou's place. And our next course, the "Japanese snapper," or "aodai" in Japanese, was as exceptional as the other offerings we had savored that evening. Scientifically known as "Paracaesio caerulea," this creature is native to the western Pacific Ocean, typically found in southern Japan, tends to weigh between 4.4-11 lb (2-5 kg), and can live some 60 years. [They're called "snappers" because they sport canine, bristle-like teeth.]
This fish is frequently sautéed, broiled, deep fried, or prepared in a soup with miso, but when served raw, as sushi and sashimi, it's best characterized as "medium fatty," "mildly sweet," and quite "delicate." Because we enjoyed its pleasant savory taste it also rated an "A-," with the meal's cost again being the only impediment to a achieving a perfect score. While sunsets are usually associated with endings, you'll find only new beginnings at Chef Bou's SUNSET SUSHI.
#lucasaferrara #sushi #omakase #sushirestaurant #japaneserestaurant #japanesefood #rawfish #fish #seafood #diningout #bocaraton #bocarataonrestaurant #bocafood #southfloridafood #snapper #japanesesnapper #aodai #southfloridarestaurants #diningout #eatingout #foodreview #foodcritic #foodie #foodies #food #restaurant #restaurants