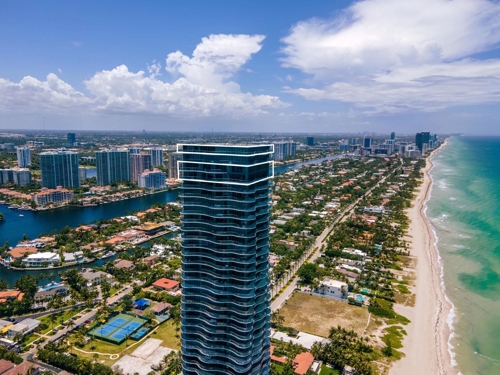 Oh, How Times Have Changed!
Florida's Sunny Isles Beach is world-renowned for the towering ultra-lavish hotels and luxury condos that hug the coastline between Miami and Fort Lauderdale. However, things weren't always so opulent.
Back in the 1950's and 60's, this long stretch of beachfront property was primarily occupied by mom-and-pop motels, such as the Sahara, Driftwood, Castaway, and Waikiki – all sporting quirky themed pirate ships, desert oases, and Disney cartoons in the hopes of attracting family-friendly business.
These days, you'll be hard pressed to find even the slightest remnants of the old Motel Row, as the strip has been completely replaced by high-rises fit for multi-millionaires. And one of the most iconic hotels on the strip, the Regalia, has just listed its penthouse for sale.
The Regalia's curved design serves as an homage to the gentle ocean waves and allows for maximum balcony space, particularly up in the penthouse. With over 15,000 sq. ft. of indoor/outdoor living areas, the penthouse spans 3 floors, and comes with six bedrooms and nine bathrooms – enough for even the largest of soirees (and sleepovers).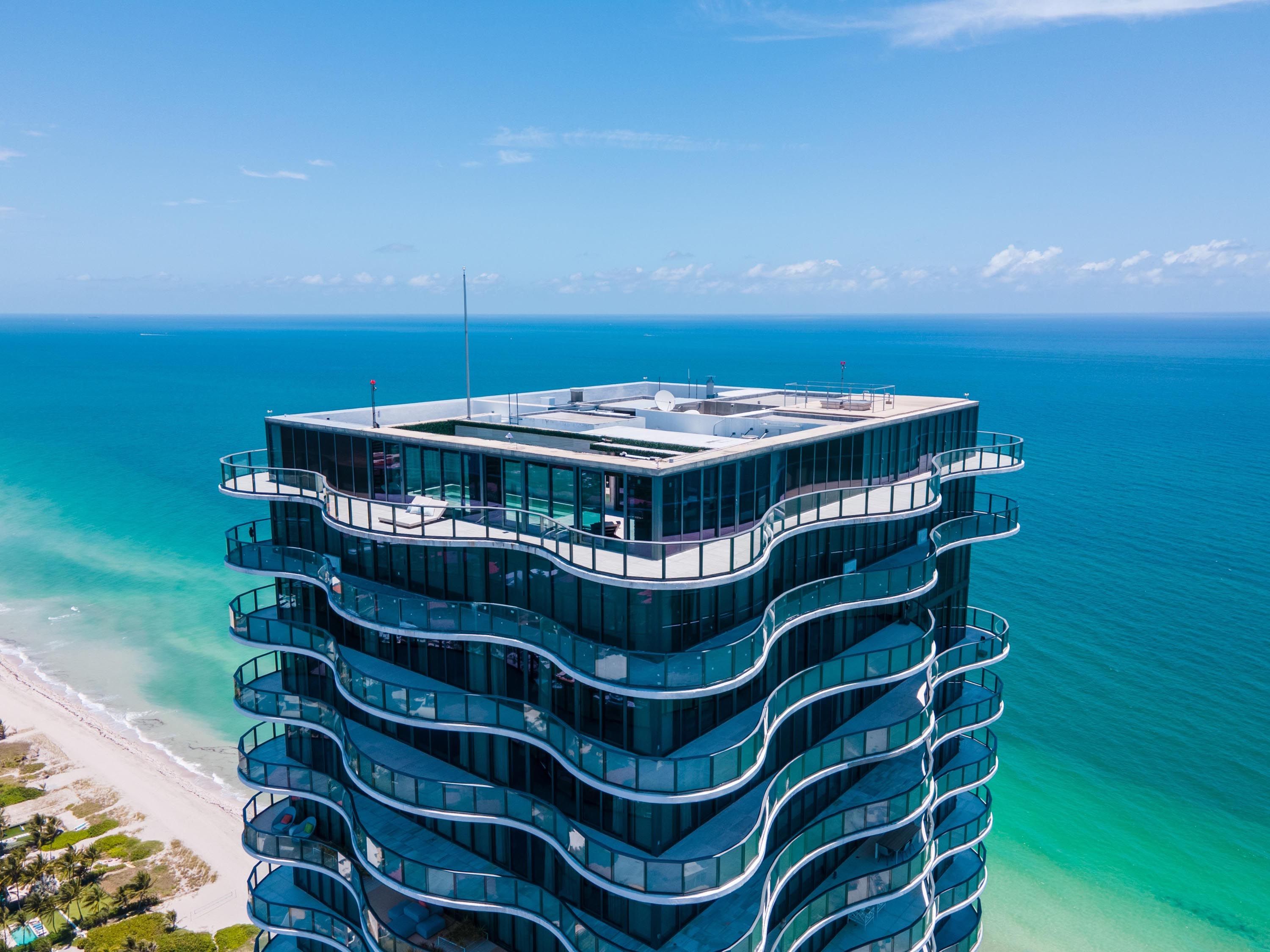 The 1st and 3rd floors truly define "panoramic," with 360-degree views of the ocean, Intracoastal, and Miami skyline. The middle floor is a bit more modest, with only a 270-degree view. Floor to ceiling windows accentuate the oceanfront views and only the highest quality materials were used to build the interior – evidenced by the enormous amount of Calacatta marble throughout the space, at an expense totaling over a million dollars.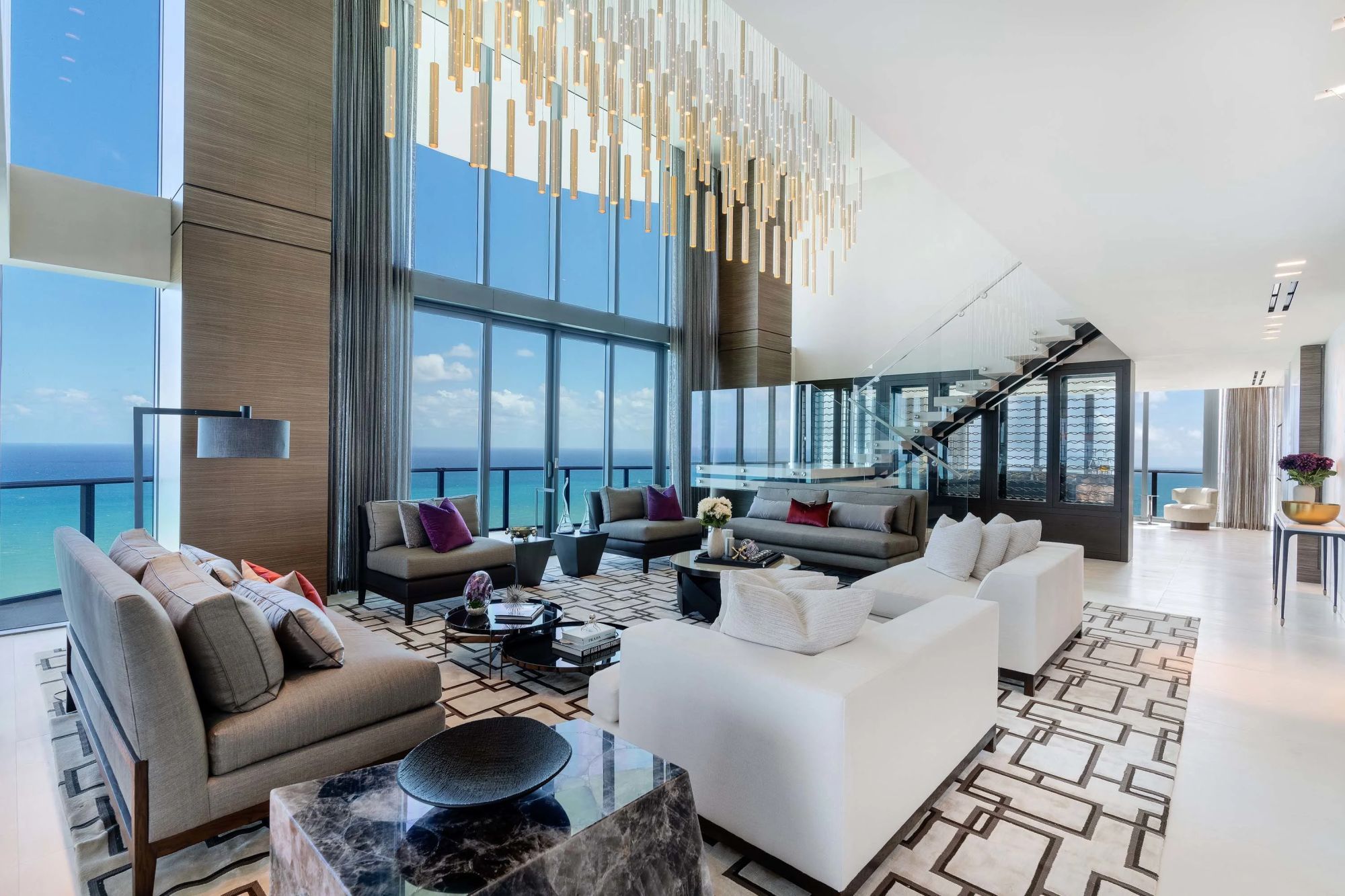 You can navigate the 3-story penthouse via the floating grand staircase or the glass elevator, and at the top the master suite sports elaborate dual baths with a couple's jetted tub. And for added security, each walk-in closet in the master bedroom comes equipped with a safe.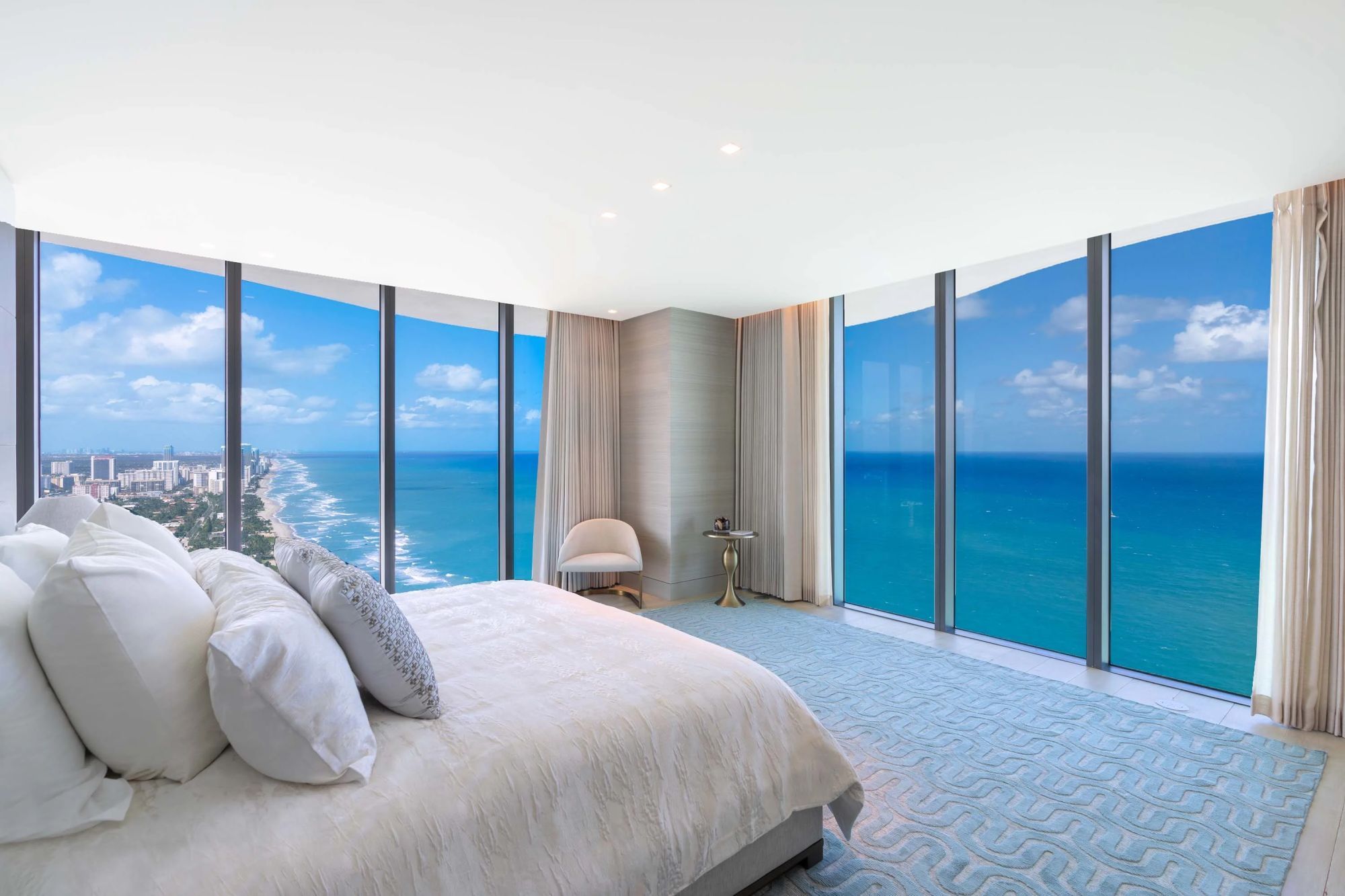 Stepping outside, onto the rooftop, you'll be greeted by some of the lavish hotel amenities, like the private pool, sun terrace, wet bar, full bath, and summer kitchen – all staples for Miami living (and Instagram posting.)
The Regalia penthouse is being sold fully furnished, and the auction begins on December 16, 2021, starting at $25.5 million.
Sunny Isles Beach is a short ride to downtown Miami, South Beach, Fort Lauderdale, Palm Beach, and the two major (international) airports.
Given the change to the area since the days of Motel Row just 60 years prior, what might the strip look like in the year 2080? (Queue the Jetsons theme song, please!)
Link to: https://toptenrealestatedeals.com/weekly-ten-best-home-deals/home/south-floridas-quirky-motel-row-is-now-expensive-condos-penthouses-one-is-going-to-auction
Photos: https://www.dropbox.com/sh/j0sqnh647bvb8vt/AABkWds2XTo_S9rHcMPloGpva?dl=0
Photo credit: Concierge Auctions
Source: TopTenRealEstateDeals.com