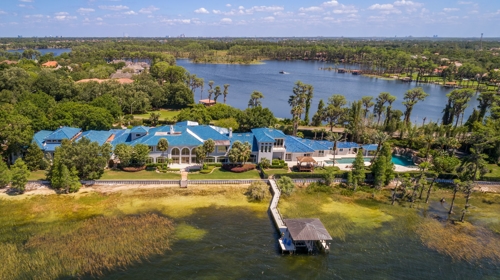 O'Neal Off-loads Orlando
Famed Lakers power-forward, Shaquille O'Neal, just sold his family home on Lake Butler in Orlando, Florida, for a nice bit of change -- around $11 million. Considering that he purchased the property for $3.95 million back in 1993, it wasn't a bad deal; even though it didn't approach his original $28 million ask.
For such an imposing figure, Shaq definitely needed a massive space to stretch out. Measuring over 31,000 sq. ft., and spread out across the entirety of his 3-acre property in the gated, golf community of Isleworth, Shaq's 12 bedroom, 15 bathroom, former mansion is quite a behemoth.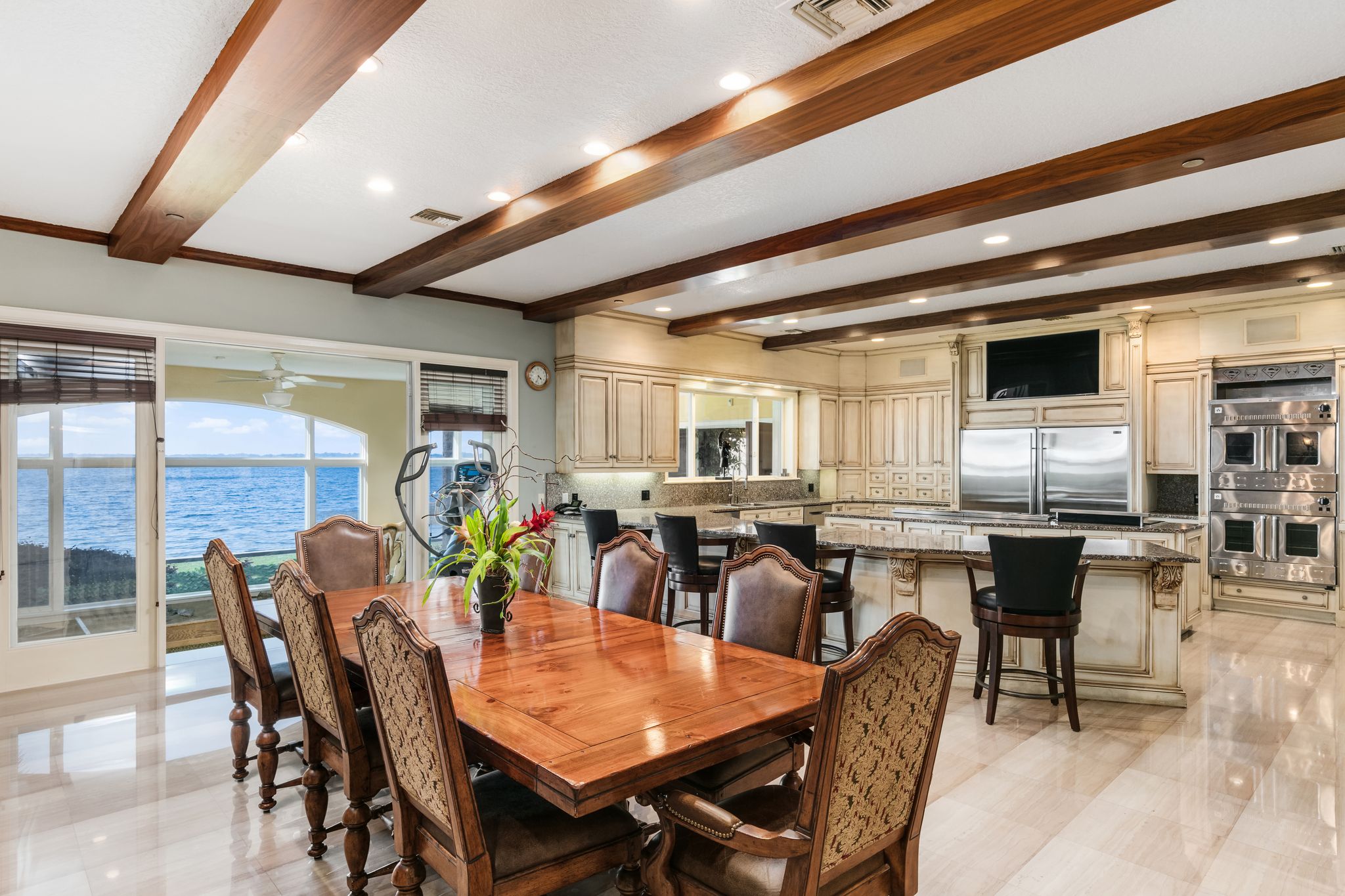 On the first floor, the chef's kitchen comes equipped with Wolf, Viking, and Sub-Zero appliances, (as Shaq takes his meals seriously). Ultra-high ceilings allow the 7'1" hall-of-famer to navigate comfortably throughout, with exposed balconies on the second floor overlooking the living room and formal dining room. Additionally, the media room sits a gathering of eight, comfortably, and the "gentleman's room" comes with a wet bar and a number of table-games.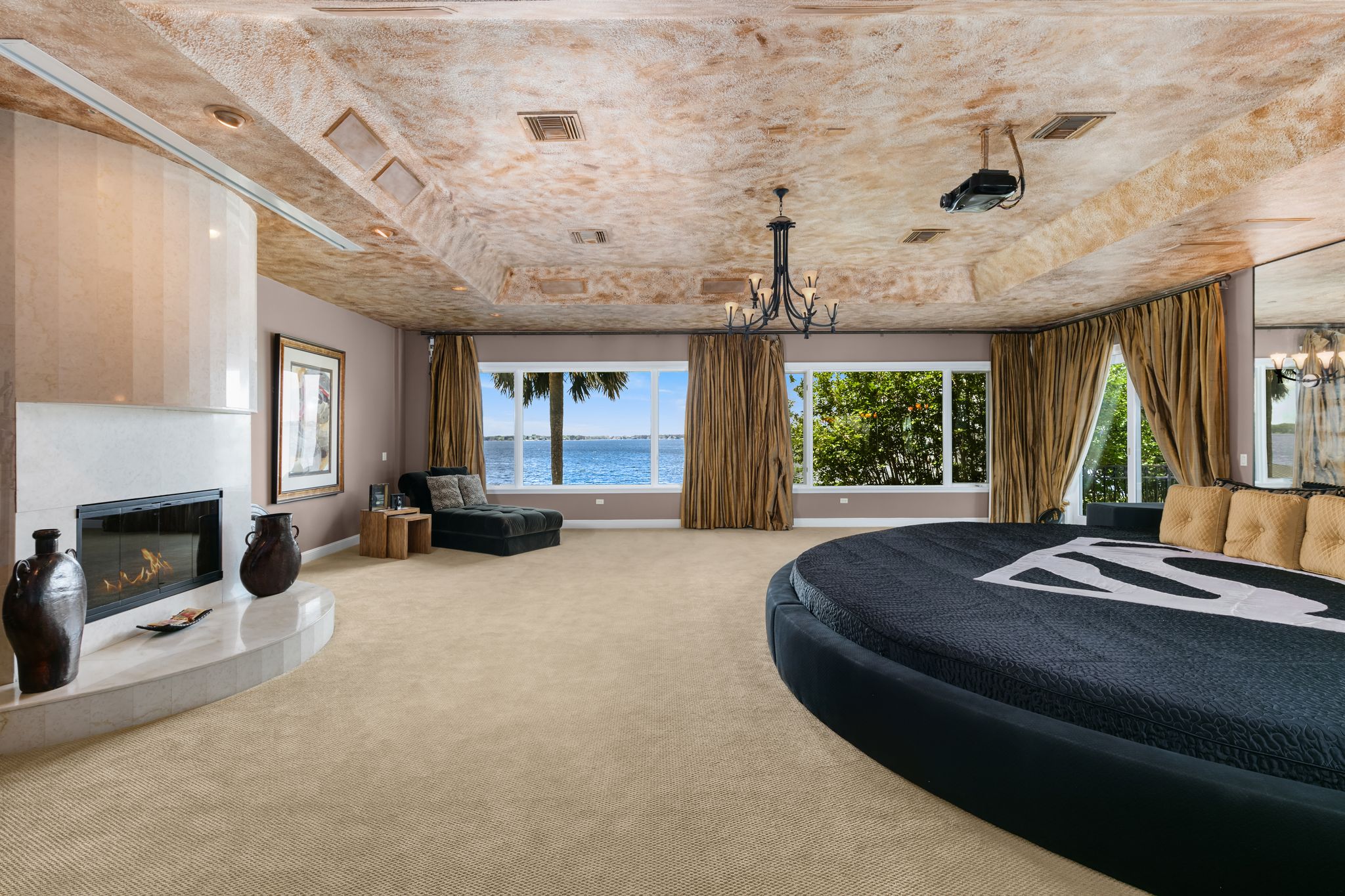 Upstairs, the master wing has his-and-her bathrooms, a four-room walk-in closet, and -- in the bedroom -- a fireplace, impressive views of Lake Butler, and of course, Shaq's infamous 15-foot circular bed.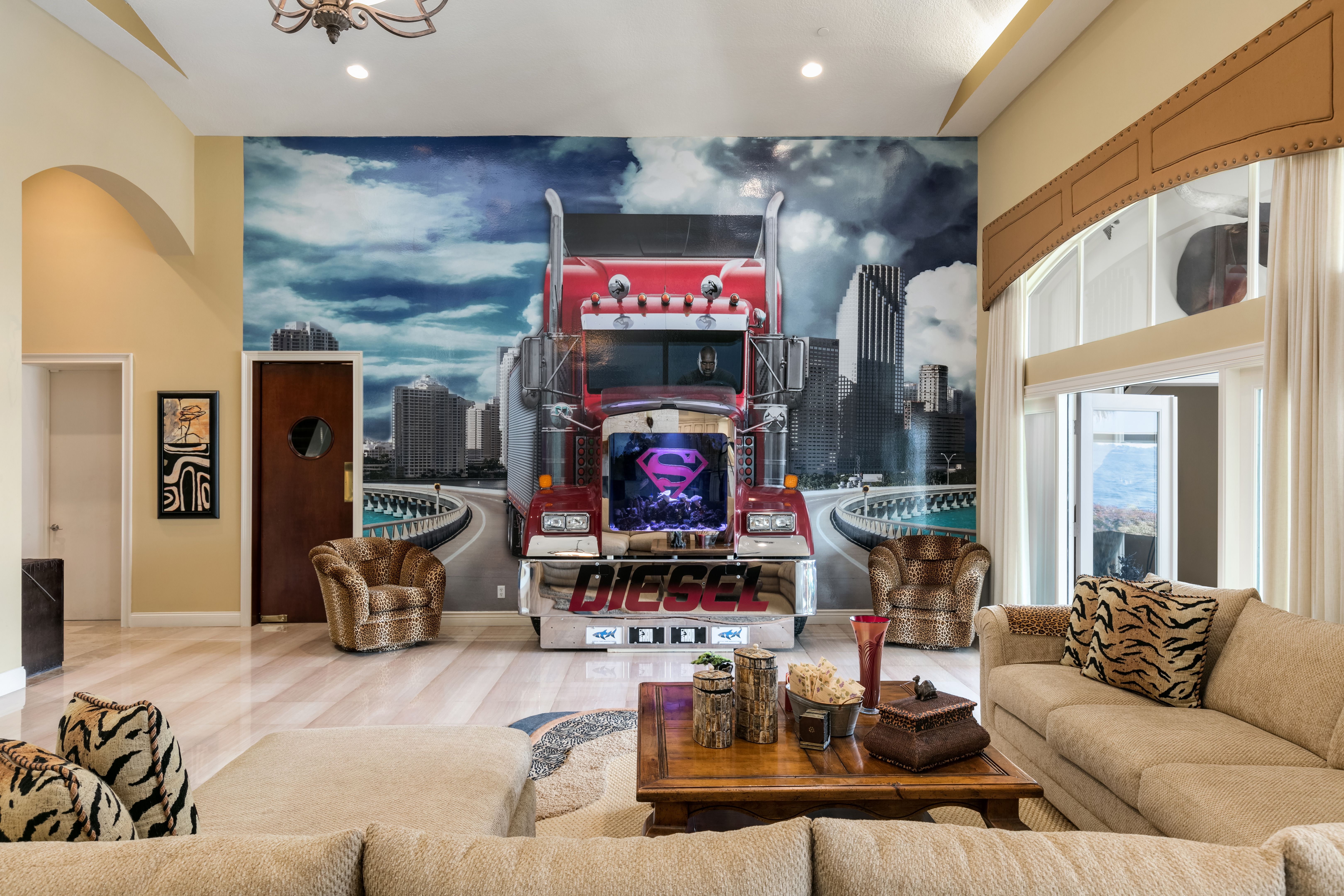 Some other notable amenities include a cedar-planked humidor and wine storage area with temperature controls, an aquarium room with a triangular, saltwater fish tank, and the family room which houses a full wall mural of a true-to-size, red tractor-trailer that seems to be barreling its way towards the center of the room. (No doubt an homage to Shaq's deadly "fast breaks to the paint" when he was in his prime.) The front cab of the wall mural is bumped out of the wall and a "Superman" logo -- Shaq's nickname -- is conspicuously displayed on the front grill.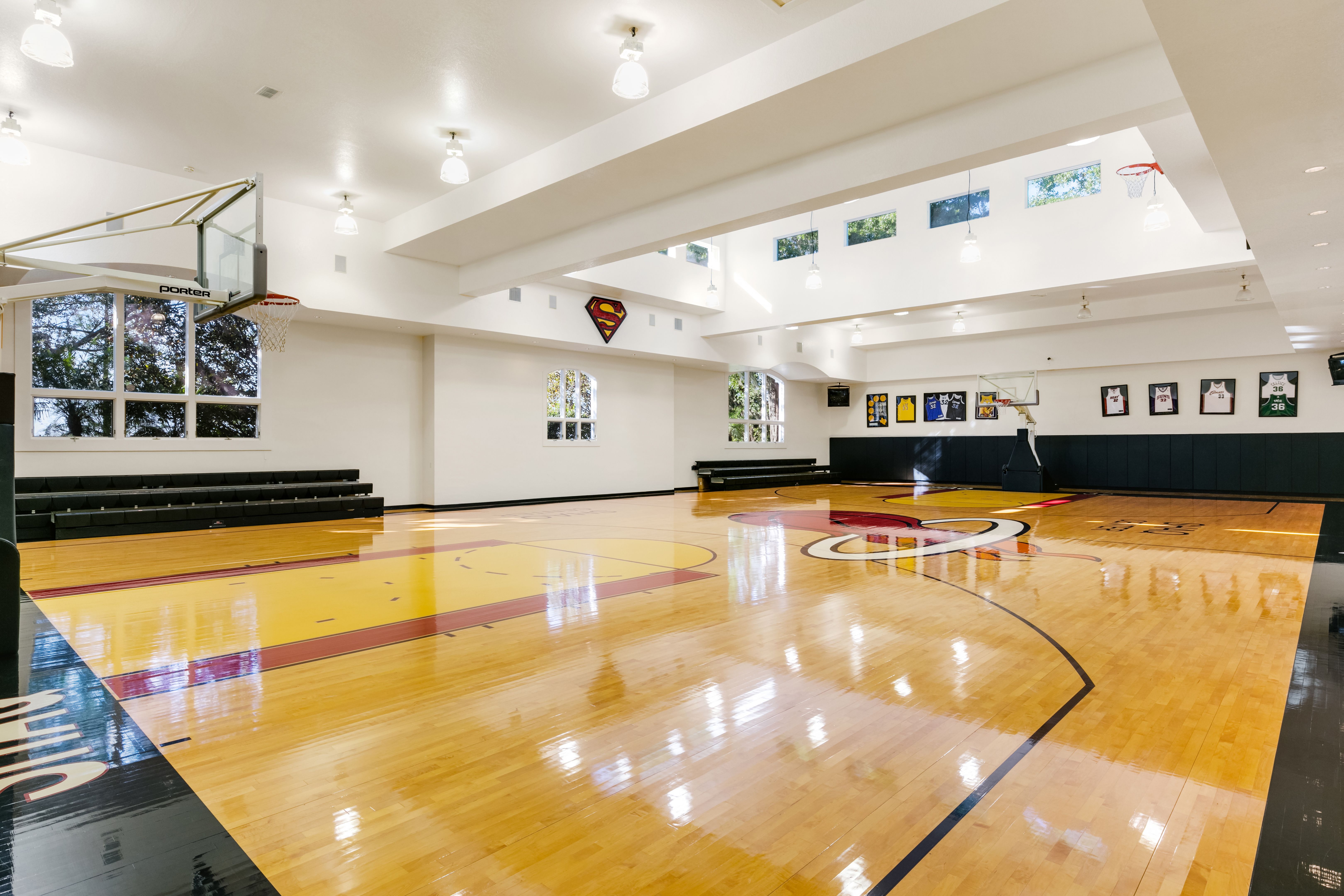 Of course, it goes without saying, Shaq's crib also comes equipped with a full indoor basketball court with overhead skylights, and garage area spacious enough to accommodate a fleet of high-end vehicles. (The cars went with him after closing, though.)
Since his dynamic duo days with the late, great "Black Mamba," Kobe Bryant, Shaq has had a very successful career as a businessman and entrepreneur. In addition to his many businesses, real-estate holdings, and television, commercial, and movie royalties, Shaq's favorite hobby is talking sports as an analyst, on "Inside the NBA," on TNT.
Premier Sotheby's International Realty helped Shaq consummate the deal.
# # #
Link to: https://toptenrealestatedeals.com/weekly-ten-best-home-deals/home/shaq-gets-shorter-price-on-florida-home

Photos: https://www.dropbox.com/sh/8zvqlns9n8xqtor/AAB1iFw-0_fGMobJ-E5NscJMa?dl=0

Photo credit: Uneek Luxury Tours

Source: TopTenRealEstateDeals.com